Sports
Dee Gordon Stats That Got Him Multi-Year Contract With Marlins; Career Affected By Suspension?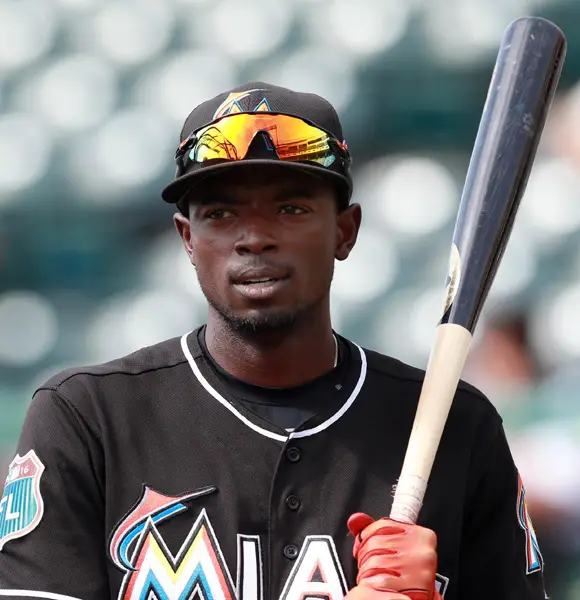 The Major League (MLB) is certainly about to face a significant change, as Miami Marlins are in sell mode. And while the selling process of the Marlins appears to be the talk of the town, the second baseman of the team Dee Gordon is probably being the possible trade target around the league, especially amidst the Los Angeles Angels, Toronto Blue Jays, and Kansas City Royals.
The baseball fans certainly have to wait for some more time to know which team will be sealing a contract with Dee. For now, we keep this future thing aside and have a look at the outstanding career of the player, which led him to a five-year contract with The Marlins.
The Adequate Stats For A Fabulous $50 Million Contract Of Dee:
Dee Gordon debuted in MLB playing for Los Angeles Dodgers against the Philadelphia Phillies on June 6, 2011, and had an appreciable beginning to finish his first MLB season with a boom.
He ended up cracking .304 with 24 stolen bases in just 56 games, which were the most by any rookie for that season.
Continuing his good performance, he hit .228 with 32 steals in 87 games in the next season (2012), and .231 with 10 steals in 38 matches the following season.
The 2014 season proved to be a landmark in Dee's career, as he wrapped up the season; being the first Dodgers player to lead the Major League with 64 stolen bases and 12 triples hitting .289 in over 600 at- bats.
You can see the career stats of Dee from early 2011 to the latest stats from this year playing for Miami Marlins in the stats table below.

Caption: Dee Gordon's career stats.
Photo Credit: baseball-reference.com
Dee got traded to Miami from Dodgers on December 10, 2014, and signed a 1-year/$2.5 million contract in 2015 on January 16. He later got an extension by signing a five-year contract worth $50 million including a $1,500,000 signing bonus with the same team on January 13 last year. As of this year, he will earn a base salary of $7,500,000 while carrying a cap hit of $7,800,000.
During the early five-year contract, Dee has also undergone a suspension period for 80 days for violating MLB's performance-enhancing drug policy.
On April 29, 2016, MLB suspended him as he got tested positive for exogenous testosterone and clostebol. However, he had an explanation to that; he explained that he took PEDs unknowingly through a statement the same day.
"Though I did not do so knowingly, I have been informed that test results showed I ingested something that contained prohibited substances. The hardest part about this is feeling that I have let down my teammates, the organization and the fans. I have been careful to avoid products that could contain something banned by MLB, and the 20-plus tests that I have taken and passed throughout my career prove this. I made a mistake, and I accept the consequences.""
Well, that was all about the past, he has now already made a successful comeback after the embarrassing incident. According to the ESPN Fantasy Baseball, he is now in the second position owing 94.4% in the 2017 rankings, and the player rating shows, he has 10.1 for this season and 6.8 for his play of past 30 days.
A Short Bio Of Dee Gordon:
The American professional baseball player, Dee was born on April 22, 1988, in Windermere, Florida, to Devona Strange and Tom Gordon.
The family of Dee comprises his younger brother, Nick Gordon, 21 years old, who has played shortstop for Minnesota Twins. His father is also an MLB pitcher, nicknamed as Flash.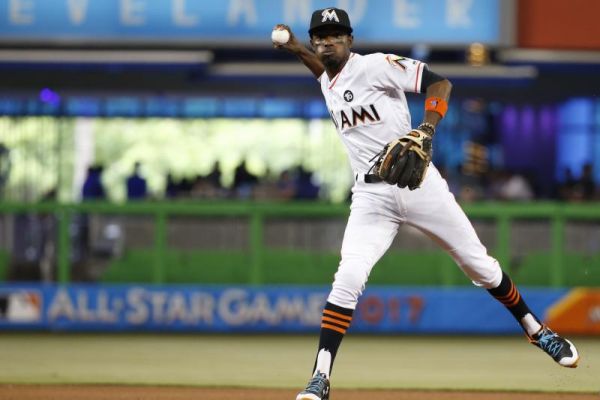 Caption: Dee in action playing for Miami in All-Star Games 2017.
Photo Credit: bleacherreport.com
The shortstop, Dee got drafted by the Los Angeles Dodgers in the fourth round of the 2008 MLB Draft and began his professional career playing for the same team three years later.
Think we're missing something? Do let us know in the comment section below!