Sports
Fallen Hero, Defoe, calls England exclusion "devastating". Was Recently in a girlfriend controversy
Coming fresh from a stellar league performance to help Sunderland secure its survival, Jermain Defoe has encountered a new issue, which he calls "disappointing."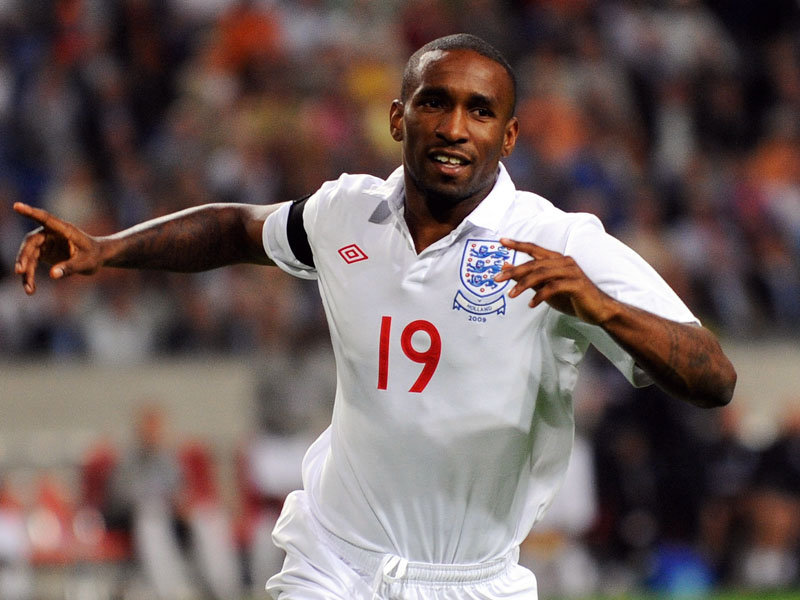 source: Blogspot
The provisional 26-men England squad of Roy Hodgson for Euro 2016 has the name of this lethal striker omitted. And this has caught the thirty-three-year-old star by surprise.
He made his reactions pretty clear in the statement "Obviously I've not been involved with England for quite a while, and I've always thought that getting into an England squad before a tournament is based on merit. I just feel like I've done everything that I could do. As a forward if you score goals then you've got a chance of going. So obviously, when you're not in the squad, it's a disappointment."
Sunderland Striker Jermain Defoe Disappointed With Exclusion From England's Euro 16 Squad https://t.co/aCasVBra3N pic.twitter.com/XFQDLICldC

— Evil Football (@EvilFootball) May 17, 2016
He is definitely gutted with the news and why wouldn't he? After all, he has made his presence pronounced in the league with 15 important goals assisting Sunderland to win the relegation battle in the 2015/2016 season.
Support from the influential personas
Even Sunderland boss Sam Allardyce has showered him with praises, "We'd probably be relegated without Defoe." His replacement, Marcus Rashford, being just an 18-year old with only 16 league appearances, just raises questions at Hodgson's selection.
The England legend Alan Shearer came to his rescue calling the exclusion "unlucky."
Twitter too went berserk with the news as well:
Just seen the England squad. No Defoe after the season he's had. Shocked about that. #alwaysscoresgoals

— Darren Bent (@DarrenBent) May 16, 2016
I'd of been happy Rashford going if Defoe hadn't had such a good season but Defoe should be on the plane

— Adam (@Adam3dward) May 16, 2016
@ChronicleSAFC Defoe has 15 PL goals for us this season...Rashford has got 4 PL and he is chosen...Oh but he play for Man Utd so its ok

— Chris (@TheIrishMackem) May 16, 2016
@ChronicleSAFC Is it a surprise? We've seen it all before. I'm just glad he'll get a good rest and come back fresh for safc next season.

— Scott (@ScottDuffman) May 16, 2016
How Jermaine Defoe is not in the provisional squad is beyond me ... He might as well be named 'goals' !!!
— Joe Carter (@joey_carts) May 16, 2016
With likes of young guns like Harry Kane and Jamie Vardy inheriting the obligation to spearhead England's attack, his inclusion anytime in future is highly doubted. But being a man of immense caliber and strong determination, Defoe certainly won't stop knocking the selector's door in upcoming editions. He may be fallen but not finished.
Defoe was in his finest form in the recent England vs. Rest of the world, a charity match, scoring a brace to inspire Jose Mourinho's team into 3-2 victory. Is Defoe's omission going to cost England in Euro 2016? Well, for now, all we can do is wait and see if his replacement "Rashford- the Manchester United savior" will justify his selection.
Girlfriend Controversy
Defoe also has been the trending topic on Tabloids regarding his controversial affair. Like his national team roller coaster, his relationship status has been a tough one. From English television personality/model Chantelle Houghton, Welsh model/beauty queen Imogen Thomas to renowned Bad Boys singer/ X Factor winner Alexandra Burke, the lady man has been with many women.
In 2013, then Tottenham Hotspur star Defoe was happy being the father of a baby boy from his ex Anne Marie Moore, but later the DNA test reportedly proved the baby didn't belong to him.
Jermaine got engaged to blonde beauty Charlotte Mears in November 2007. Unfortunately, Charlotte could only enjoy her £63,000 engagement ring for a short period. They were planning to marry in a summer wedding but the relationship completely shattered in a sad note. Defoe then went on to date Charlotte friend, ex-Miss Britain/ glamour model Danielle Lloyd
Interestingly, his current love interest has shot him into the limelight like no other earlier affairs. He is reportedly dating Rachel Carvert, a twenty-four-year-old Lap dancer who works under the stage name of Lydia at the Blue Velvet Club in NewCastle. She was once spotted at Star's Mansion in Ponteland taking the bits out.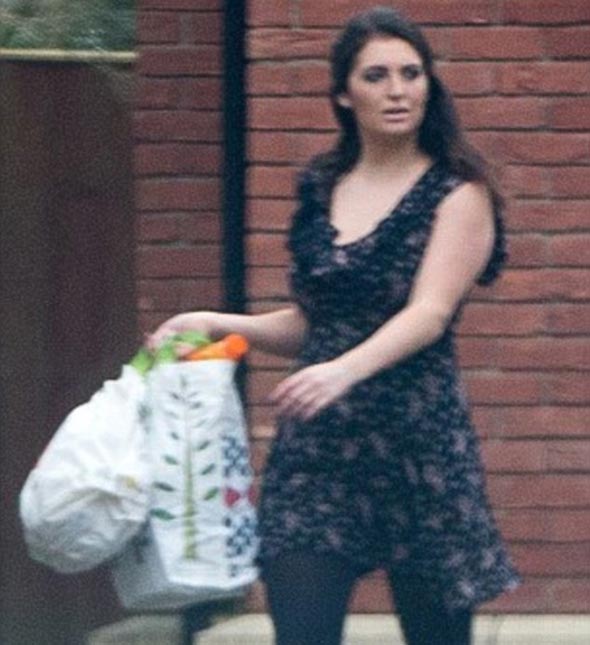 However, the controversy sprouted when Rachel's husband of two years, Tony, 26, shed his anguish and disappointment talking to Mirror in April 2016. Rachel and Tony have a one year daughter together.
Tony was approached by Rachel on Valentine's day to break their relationship for the second time after he provided her with a chance to patch up their marriage, following her break up with the dock worker in late January.
He told to Mirror, "I've read that he's a born-again Christain. But he'll still sleep with another man's wife. He's Broken up a marriage and a family twice. I thought things couldn't get worse after being dumped on Valentine's Day, but somehow they have. I feel a total fool."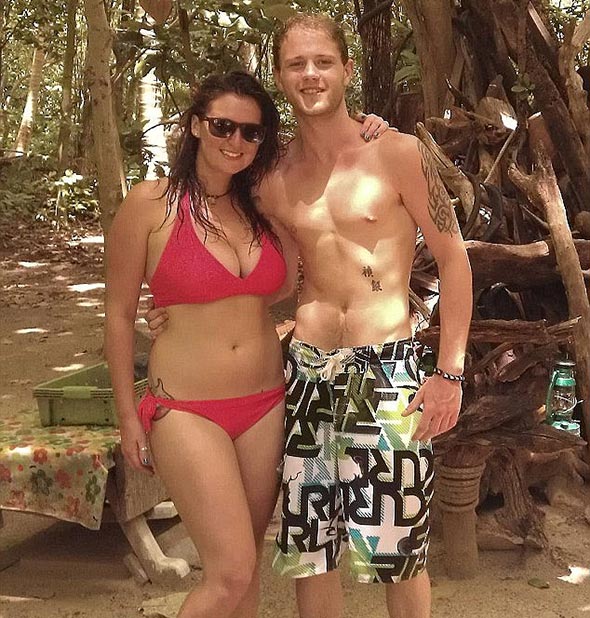 Caption: Tony and Rachel 
Source: The mirror (2)
Nevertheless, Defoe was recently accused of dating a mother of twins, Hayley Wilson, while still being in a relationship with Rachel.