Sports
Former Giants Sergio Romo Finally In Accord With New Contract; Some Complication Missing From News?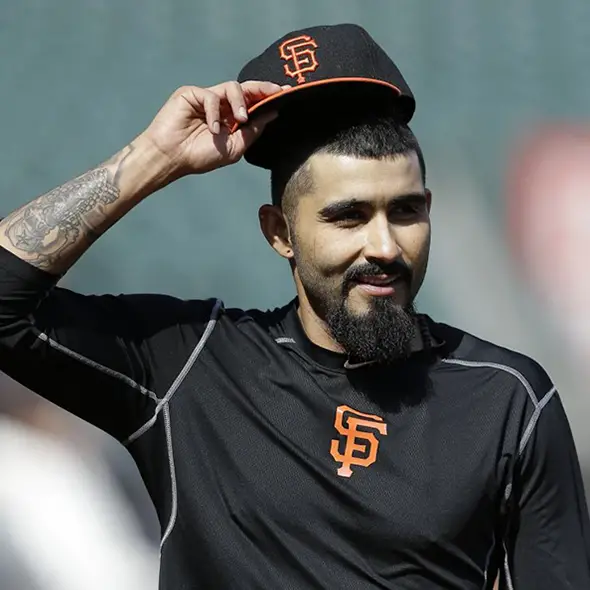 The Los Angeles Dodgers have had a jackpot as news broke that they re-signed top-three baseball free agents as well as bolstered their infield and added depth to their team. The most-recent addition to the team appears to be former San Francisco Giants closer, Sergio Romo.
But what is the main story behind Sergio Romo signing for their rivals? We'll follow it up!
Heading to Los Angeles Dodgers! 
The 33-year-old baseball pitcher reportedly agreed to a one-year contract which is worth $3 million and also includes incentives. While was one of the familiar villains to Romo when he was part of San Francisco Giants, he grew up attending baseball games at Dodger Stadium and comes from a family of Dodgers fans.
Along with the LA Dodgers, Romo reportedly drew interest from the teams like New York Yankees and Tampa Bay Rays.
Although New York Yankees had an interest in the player, they never submitted a contract offer to the right-hander.
Romo who is now 33 years old, missed two months with San Francisco in 2016 due to injury in flexor strain. But he came back strong and finished the season well, and was reported to be throwing without any problems or injuries while pitching for Mexico in the Caribbean Series.
Romo posted a 2.64 earned-run average in 2016. He had spent his nine-year career with Giants, including a turn as closer on a championship club in 2012, with the Giants although grew up in Brawley.
The Dodgers needed another right-handed pitcher to compete for the championship, and Romo might just be the right player for the Dodgers. He could replace Joe Blanton as the primary set-up man for closer Kenley Jansen.
In overall 40 games for the Giants, he posted a total stats of 2.64 ERA, 13.80 FIP, 57 ERA+ and 1.08 WHIP. Moreover, in 2016, Romo chose to play in the Mexican Winter League and had an impressive form with ten strikeouts and a 0.93 ERA in a total of nine outings for the Charros De Jalisco. Afterward, he then joined Mexico for the 2017 Caribbean season but only appeared in a single game, allowing only one run in one inning of work.
Single again? What about his personal life?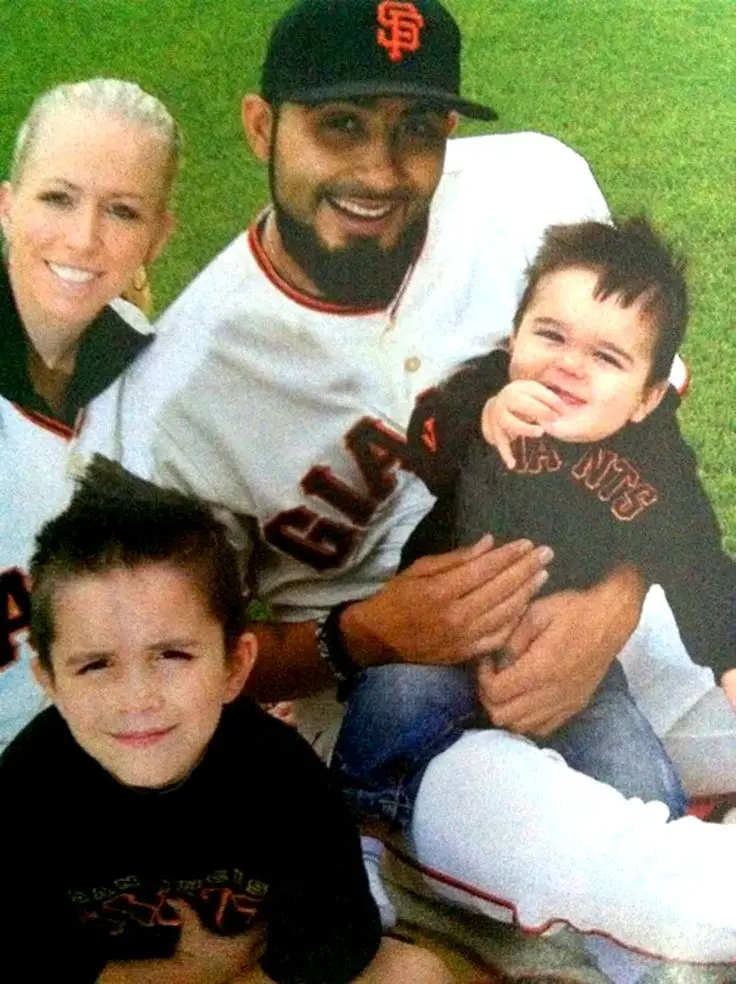 Caption: Sergio Romo along with his family, Chelsea gave birth to first born, Rilen Serge Romo on January 4, 2006, and their second boy, Rex Ryder Romo was born Sept. 4, 2011.
Photo credit: playerwives.com
Although there is no evidence of it, there are rumors that Sergio Romo divorced his wife Chelsea Romo in 2015 and is apparently single. Sergio Romo's alleged ex-wife Chelsea Romo gave birth to their first child while she was still in college and Sergio was playing for Colorado Roma.
 Sergio was in the minors' league when his son Rilen Serge Romo was born on January 4, 2006. Couple's second son, Rex Ryder Romo was born Sept. 4 of 2011. Sergio and Chelsea spent their early days of marriage apart as he toured the South on his low ball tour of duty while Chelsea was in Arizona for school. In an interview with ESPN, she said about their relationship:
"The distance is the hardest thing. Being so far away from him and him being so far away from the baby."
Being one of the top American baseball pitchers in the league, Sergio Romo's net worth is $6 million and has recently signed a contact with Lodgers with the salary of $3 million.