Sports
Hamidou Diallo Tossed NBA Draft And Returns To Kentucky For Freshman Season
Hamidou Diallo Tossed NBA Draft And Returns To Kentucky For Freshman Season Kentucky freshman, dynamic athlete, and electric Shooting Guard, Hamidou Diallo has withdrawn his name from the NBA draft and has decided to return to the Wildcats.After not signing with an agent, he had left the doors to go back to school open. Diallo had until Wednesday midnight to decide if he wants to keep his name in the draft or not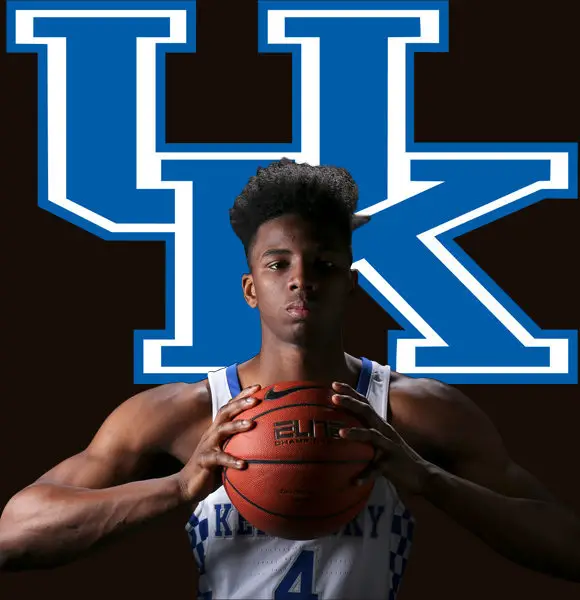 If you follow basketball closely, and if you are a Kentucky Wildcats' fan, we have got some exciting news for you.
Kentucky freshman, dynamic athlete, and electric Shooting Guard, Hamidou Diallo has withdrawn his name from the NBA draft and has decided to return to the Wildcats.
After not signing with an agent, he had left the doors to go back to school open. Diallo had until Wednesday midnight to decide if he wants to keep his name in the draft or not and 17 minutes before the deadline, CBS Sports' Gary Parrish confirmed the news.
He took over his official Twitter to share this news.
In the statement, he said,
"I hope to play in the NBA one day -- just not this season. Based on the information I received by testing the waters, I believe it's in my best interests to return to school. Although I was a part of the team last season and trained with my teammates, I never fulfilled another one of my dreams, which was to play for a major college program and win a national title. I am excited about returning to Kentucky for the 2017-18 season. I can't wait to play in a Kentucky jersey for the first time."
He now could go much higher in the NBA draft in 2018 and make more money on his rookie contract and earn more salary.
Kentucky Wildcats also tweeted the full story of Diallo coming back to the Wildcats.
NBA executives also told ESPN that had he stayed in the draft, he probably would have been a late first-round pick. 
Earlier this month, Diallo attended the NBA draft combine in Chicago where he posted the highest vertical leap in the class, the second largest in the draft combine history, and also in the three-quarters-court sprint, he tested decently well. 
Diallo graduated high school early, and in January, he enrolled at Kentucky and is a five-star prospect in the 2017 class for the Wildcats.Diallo didn't play in any of the games, though, and redshirted the spring semester. Hamidou will now suit up as a freshman in the fall.
The Wildcats, who include five-star prospects like Nick Richards, Jarred Vanderbilt, Kevin Knox, P.J. Washington, and Quade Greenwill will now reload the No.1-ranked recruiting class.
Diallo's Strong Stats.
Diallo was formerly mentored by Rob Diaz who also trained Diallo's brother. Now, he is considered a five-star prospect as his stats per game in the 2016 season shows how good and skilled he is. Quite a friendly competition going on between brothers!

Caption: Diallo's Stats in the 2016 season.
Photo Credit: draftexpress.com
But one thing is for sure, the stats are only the sign of things to come, and the man is surely going to build up on his stats and reach a higher ground as he is totally dedicated and possesses a lot of hunger to reach to a greater height in his professional career.
Stay with us for the emerging updates on Hamidou Diallo!