Sports
Hot Heptathlete Louise Hazel's Dating: Who is Her Boyfriend? Get to Know Here
Today, let's began our search in knowing about one of the most beautiful athletes Louise Hazel, however, some may call her hot and we cannot agree more on that. It has been a while since we haven't heard from Louise. Let's know who she has been with lately.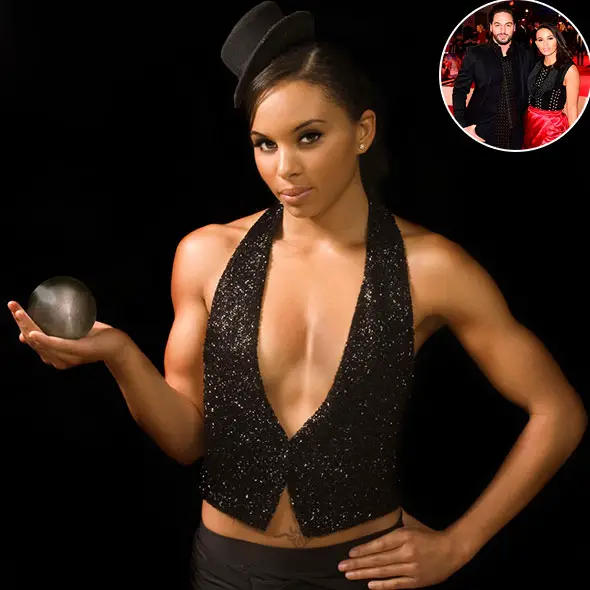 Today, let's know about one of the most beautiful athletes, Louise Hazel.
Some may call her hot, and we cannot agree more on that. It has been a while since we have heard from Louise. Let's know who she has been with lately.
Boyfriend and Dating?
The hot Louise Hazel was dating Mario Falcone, the star of The Only Way is Essex, in 2015. According to Dailymail.co.uk, the couple was seen together at the premiere of Daddy's Home in London's Leicester Square on December 9, 2015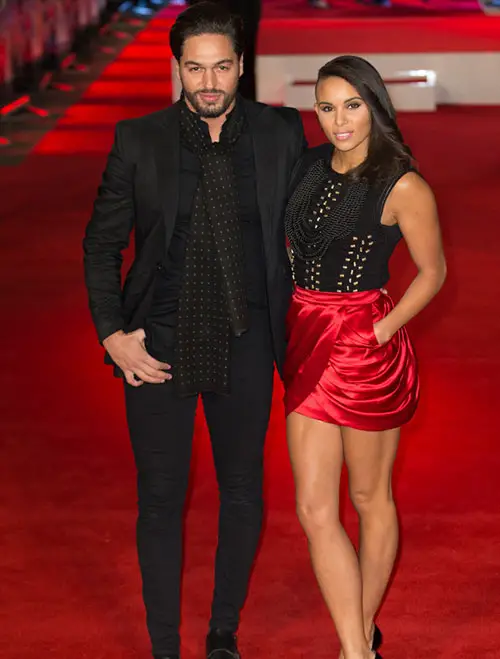 Caption: Louise Hazel with Mario Falcone at Daddy's Home premiere in London's Leicester Square on December 9, 2015.
Source: cdnds.net
A spokesperson of Louise told the source in 2015:
 'Louise and Mario have been spending some time together and really enjoy each other's company.'
When Mario Falcone's representative was interrogated about the couple, he said,
'They have been hanging out together and Mario invited her to the premiere.'
However, they seem to have broken up, as Mario Falcone has recently dropped the hints on reuniting with his ex-girlfriend Lucy Meck. He would not have done that if he was still Louise's boyfriend.
Mario was previously engaged to Lucy Mecklenburgh for four months in 2012.
When we stalked Louise's Instagram account, we found out that she has been training a lot. There was not the slightest hint of her being in a relationship. However, in an interview with The Woman's Word in May 2014, she talked about her cooking interest. In the interview, she also said that her last cooking experience for others was cooking for her ex-boyfriend parents in 2014.
Maybe that ex-boyfriend was her 2013's rumored boyfriend, Michael Fassbender, also known as the Magneto from X-Men: First Class. 
Role Model to Teenagers for Workout:
Since 2016, Louise has been motivating everybody, especially teenagers to stay fit and healthy with her Four Week workout plan. Already a prominent personality, Louise also has her eyes on Hollywood. In July of 2015, in an interview with The Arcadia Online, she discussed her passion towards sports and also shared about her acting interest. She said:
"All I've ever wanted to be a sportsman. Since I was about 10-years-old, it is all I could think about."
When she was asked about acting, she added:
"This November will be the release of the movie "Kill Your Friends" in which I played an air hostess. It was my first acting role, a small part but it was good to familiarize myself with the inner workings of a film project."
Louise Hazel's Short Bio:
Louise Hazel  (age - 30) was born on October 6, 1985, in the United Kingdom and has a multi-racial ethnicity. She graduated from the University of Birmingham with a BA in French and later joined one of the most renowned Athlete club, the Birchfield Harriers Athletics Club.
During 2009, Louise was ranked the 2nd best in the whole country and 9th best of all time. As a multi-event heptathlete, she took her retirement in September of 2013. In addition to her athlete career, she also manages her position as an ambassador for the British Heart Foundation. This year she was also seen in two TV series "The Saturday Show" and "Too Much TV."