Sports
LA Galaxy Midfielder Sebastian Lletget Loves his New Position as Withdrawn Forward in His New Club
A prodigy, budding talent and grand prospect were few words that used to decorate the then West Ham wonder lad of English-outfit West Ham- Sebastian Lletget. And yet his number of premier league appearances in his five long years of stay with the club reads null. I repeat. Null.
His fate would change with his move to LA Galaxy the former Midfielder is assigned with the offending task of withdrawn forward by the head coach Bruce Arena.
With 7 goals and 2 assists in 20 appearances, he is excelling in the role with flying colors. And to cap it all, he is in sheer love with his new found role.
"I love it," He exclaimed with joy, "Honestly, I love playing there. I was more excited than anything because I knew I could do it. It's a big responsibility. I know I can be that guy and be the link between the striker and the midfield. I'm sure down the line I can see myself playing there."
Having been confined to Under-21 of the London-based outfit earlier, Lletget says he is enjoying the liberty that Galaxy provides, "Playing there gives me a bit more freedom. I still do the work defensively, of course. That's part of my responsibility. But I'm really enjoying it."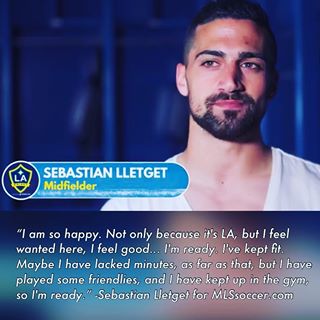 Caption: Moving to LA has worked wonders for Sebastian
Source: cdn.instagram.com
Sebastian must be grateful to Arena's reshuffling of the squad for his new position, but the boss seems to have the different idea for him before being forced to alter the team owing to injuries and international absences.
Arena was quoted saying to the MLS.com, ""He can play centrally, can play out wide – he's certainly not a winger, but he can play there. (helping us)  get technically better in the midfield, which has been a little bit of an issue, and then that allows us to move some other players around and allows them to play in their best position in the best formation we can put together."
And, it seems to work magnificently for now:
Dubbed 'Da Boy", he started 17 games in his debut season notching seven significant goals and five assists, adding three more assists to the tally in the current season.
The 5 foot 10 inches tall Californian native's career at West Ham was plagued with his battle with mononucleosis, Avram Grant's unorganized play, coach Sam Allardyce's trust on senior players and his young age. On the contrary, his tale with LA Galaxy has no such obstacles, but he is also well aware of implications if he falters.
The Da Boy:
He exhibited his determination, "I'm sure with the injuries and everything, I'll go back (to midfield). That's just the way it is. I'm sure I'll probably be pushed out wide again, but it's good for myself that I can play there. I'll keep trying, trying and trying until I get it right."
His journey so far has been a merry one and with the caliber he boasts, we can see this impressive run going longer. Meanwhile, he is also knocking the door of USA national football squad having dazzled at under 17, under 20, and under 23 levels. Before impressing the scouts of West Ham, Galaxy's number 17 bloomed in the hands of local club Santa Clara and U-17 residency program. Born to a family of Argentine descent, it was his father Francisco who noticed the spark in him when he kicked the ball as two years old. 
He is dating Becky G!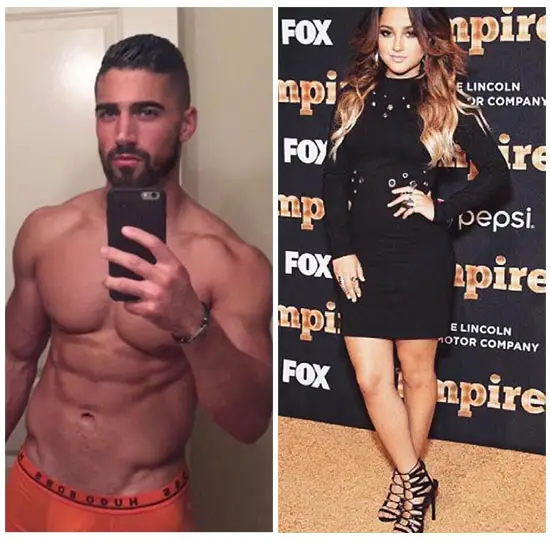 Caption: with Becky's curves and Sebastian's abs, they make themselves the hottest couple in town
Source: laprensa.com
This hot stud seems to have no bounds when it comes to "scoring". This time around he has scored the charming singer Becky G of the "Shower" fame. The ex-girlfriend of another singing sensation Austin Mahone is yet to announce the relation officially and so is the soccer star. But inspecting the intimacy depicted on their social media posts, we don't need a confirmation to tell how engrossed they are into each other.
7 Times Becky G and Soccer Player Sebastian Lletget Were the Cutest New Couple Ever: Becky G is happily in lo... https://t.co/aK1KNoxEFw

— Kate Fashion Style (@lifestyleinform) June 23, 2016