Sports
Manchester United Latest News:here arrives the saviour Jose Mourinho: his contract and salary
Jose Mourinho to Manchester United-Manchester United Latest news:here arrives the saviour Jose Mourinho- United confirmed Mourinho's appointment in a statement released at 9.30am on 27th May 2016. Jose has agreed to overtake 'My philosophy" manager, Louis Van Gaal, from the upcoming season, 2016/17 - after personally agreeing to the contract for 3 years and a staggering fee of around 30million pounds, with an option to stay until 2020.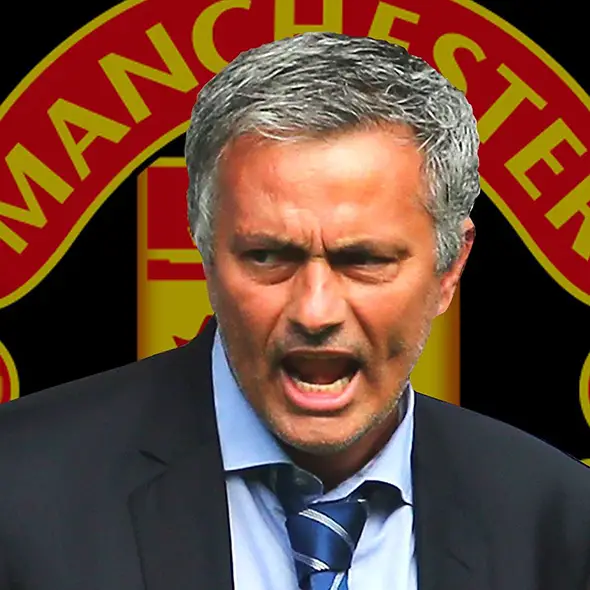 JOSE MOURINHO: THE SAVIOR?
After 3 years of disappointment, beyond the SAF regime, Manchester United have finally appointed Jose Mourinho, "the Special One", as their decorated manager.
United confirmed Mourinho's appointment in a statement released at 9.30am on 27th May 2016. 
Jose has agreed to overtake 'My philosophy" manager, Louis Van Gaal, from the upcoming season, 2016/17 - after personally agreeing to the contract for 3 years and a staggering fee of around 35 to 60 million pounds plus added incentives and bonus (reportedly), with an option to stay until 2020. However, the official introduction of Jose will not be until July, when United will be busy in their pre-season training ahead of their summer tour. 
Van Gaal could not live up to the expectations, however, he delivered United their record-equaling 12th Emirates FA CUP, after a huge gap of 12 years. He also gave United a significant number of youth players. Altogether, 14 Academy Players were promoted to the senior side by Louis Van Gaal. Jesse Lingard and Marcus Rashford are two of those 14 youths who have impressed the fan base.
Anthony Martial and Timothy Evans Fosu-Mensah were the other impressive youth performers in the Manchester United side, but they are not the Academy Products of Manchester United. Anthony Martial was bought from A.S. Monaco, in August 2015, handing a contract of four years for a fee of around initial payment of around 50 million euros ( plus conditional payment). Similarly, Fosu-Mensah was bought on September 1, 2014, from Ajax for a fee around 2,85,000 pounds. He was then promoted to the senior side by Louis Van Gaal on January 1, 2016.
Even though Van Gaal helped the young guns to flourish, and captured the FA Cup, the worldwide fanbase are not impressed by the style of play adopted by him.
Manchester United side were habituated to the counter attack gameplay, whereas Van Gaal believed in possession based game. Likewise, Manchester United side were habituated to winning games and Champions League qualifications, but Van Gaal couldn't enjoy such streak on a regular basis this season, which in turn, led to the end of his Manchester United career and bashing from Manchester United Legends such as Paul Scholes and Rio Ferdinand.
Paul Scholes, a Manchester United Legend, who has been unimpressed of Louis Van Gaal's United decisions, has said that even the likes of Rud Van Nistelrooy would find it difficult to play and score under Van Gaal. 
Here's how Scholes reacted after the Manchester United's Europa League 2-0 loss  at Liverpool:
Not only Scholes, but Rio Ferdinand has also not been impressed by Van Gaal's United decisions this season. Ferdinand has slammed Louis on his decision to axe Memphis in the FA Cup final against Crystal Palace. Ferdinand said: "You [would have] thought they would just get him on the bus to get here, just to have the experience to come here and see what it's like. It's a great occasion."
Making the situation worse, Louis' Manchester United were halted by the likes of Wolfsburg, PSV and CSKA Moscow in the group stages of the Champions League. 
Rio Ferdinand, Paul Scholes, and Michael Owen after Manchester United's Champions League defeat against Wolfsburg:
On the other hand, many fans are not happy with the appointment of Mourinho. The style of gameplay Jose likes to often use is not favored worldwide. He is the man who likes to use defensive tactics against the Manchester United Legacy. Furthermore, he is also known as a short term manager because he does not stay with a single club for long and his tactics don't go in favor of the youths. 
Jose focuses on building a strong team with strong proven players, which in turn, cut backs the chances of a youth player to prove himself.
However, the fans should remember that Jose is the most successful manager in the world after Sir Alex Ferguson. He is the man who could bring home loads of trophies and success. Jose has won a total of 22 trophies in four different clubs he has managed in four different countries [Portugal (FC PORTO), England (CHELSEA), Italy (INTER) and Spain (REAL MADRID)]. In addition to that, he has also admitted many times that he would like to manage Manchester United, as it is his dream. 
José Mourinho on his first press conference as a Manchester United manager said: "Man Utd are a giant club, and giant clubs are for the best managers. So, yes, I want to focus on the history of this giant club and give what I have and what I don't have, so I will give absolutely everything to try and go in the direction we all want."
Jose further added: "I think we can look at our club now in two perspectives. One perspective is the last three years, and another perspective is the club history. I think I prefer to forget the past three years, I prefer to focus on the giant club I have in my hands now, and I think what the fans are expecting me to say is that I want to win. I think the players need to listen – I want to win."
Another one from Jose: "To become Manchester United manager is a special honour in the game. It is a club known and admired throughout the world. There is a mystique and a romance about it which no other club can match."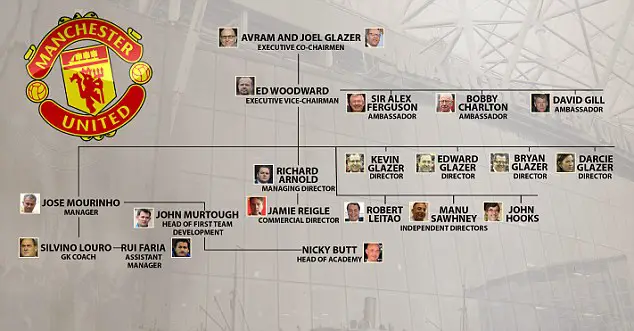 Caption: Jose's Coaching Staff and Manchester United's hierarchy by dailymail.co.uk
Source: dailymail.co.uk
With the arrival of Jose, it is certain that the squad will be shuffled and the coaching team will be changed. It is likely that Ryan Gigs will leave Manchester United to explore better opportunities.
Mourinho has already mentioned his transfer targets: Raphael Varane, John Stones, William Carvalho, Gonzalo Higuain and Zlatan Ibrahimovic are some of the potential players expected to arrive at Old Trafford. However, with Jose's appointment, certain faces in Manchester possibly will have to leave.
The players who are expected to depart are Juan Mata, Adnan Januzaj, Marcos Rojo, Morgan Schneiderlein and Memphis Depay. Furthermore, one shouldn't forget that Manchester United transfer plans can get utmostly unpredictable. Furthermore, talents like Hirving Lozano, Eric Baily plus numerous Premier League stars and other top leagues stars are on the radar of Manchester United. The money is no problem for Manchester United. They have approached world famous stars (such as Thomes Muller and Neymar) with world-record bids on numerous occasions.
Similarly, Manchester United have created a special page, namely Welcome Jose Blog, on their official website to welcome Jose Mourinho to the club.
Will Mourinho be the savior of Manchester United? Will he be able to make Manchester great again? Will he try to be bigger than the club? Will he be shuffling players and formations like Louis Van Gaal? Well, the future is uncertain, but it will be interesting to watch Manchester United battle for their glory once again, thanks to the special one, who might be the highest-earning manager next season if the reports are accurate.