Sports
Marit Bjørgen Bio: Cross-Country Skier Who Marked History On 2018 Olympic Winter
Famously known as Gull-Marit (Golden Marit), Marit Bjørgen is a talented figure who has earned a medal in every event she competed.
And the Olympic medal winner, Marit continues breaking the record in 2018, too, as she has already brought home a medal in just two days since the start of 2018 Winter Olympics. 
Let's take a look at all the details of this aspiring athlete in a wiki-like bio, shall we?
Cross-Country Skier, Marit Bjorgen's 2018 Started With A Medal!
2018 Winter Olympics has just begun in PyeongChang, South Korea but one particular woman athlete, Marit Bjorgen has already been successful in creating history.
The famed cross-country skier, Marit Bjorgen earned a silver medal in the 2018 Olympic Winter skiathlon event held on February 10, 2018, with Sweden's Charlotte Kalla earning the cross-country skiing's gold medal. 
The medal was Marit Bjorgen's 11th Olympic medal on the five Olympics she competed in, which marked the history of the most medals won by a female Winter Olympian.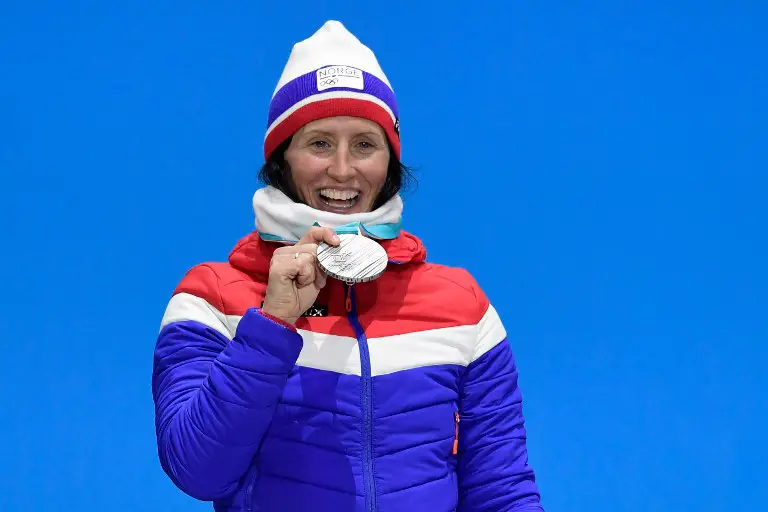 Marit Bjørgen flaunts her silver medal in 2018 Winter Olympics on February 10, 2018 (thelocal.no)
Marit, also known as "the Iron Lady," earned the medal for the 15 km cross-country race, which takes part in two stages, combining both the classic and free techniques.
Before the event, Marit cleared her intention of winning the medals in 2018's Winter Olympics in an interview with USAToday. She expressed her determination, saying,
 "I am here to take medals. It is my fifth Olympics and still to be there, I am happy with that. I am happy to be here at my age (37)."
With 29 victories, the woman athlete is one of the most successful sprinters in Cross-Country World Cup. Not only that, Marit upgraded her tally of medals to six golds, four silvers, and one bronze after the event.
Marit Bjørgen's Short Bio
Marit Bjørgen was born on 21 March 1980 in Trondheim, Norway. The 37-year-old Marit, who stands at the height of 5' 6" (1.68 m), was born to the parents Ola Bjorgen and Kristin Bjorgen. Marit grew up with a sister named Kari Bjorgen and a brother named Anders Bjorgen as siblings in her family. 
The Olympic athlete, Marit is married to Fred Borre Lundberg, who is also an Olympic gold medal winner. Though their married details remain confined, Marit and her partner, who share the same passion, first met in World Cup in Oberstdorf in 2005 and dated for a long time before getting hitched. 
Marit announced her pregnancy in 2015, stating that she would not be competing in then-Olympics due to her pregnancy. Later in the same year, the couple welcomed their first child, a son named Marius.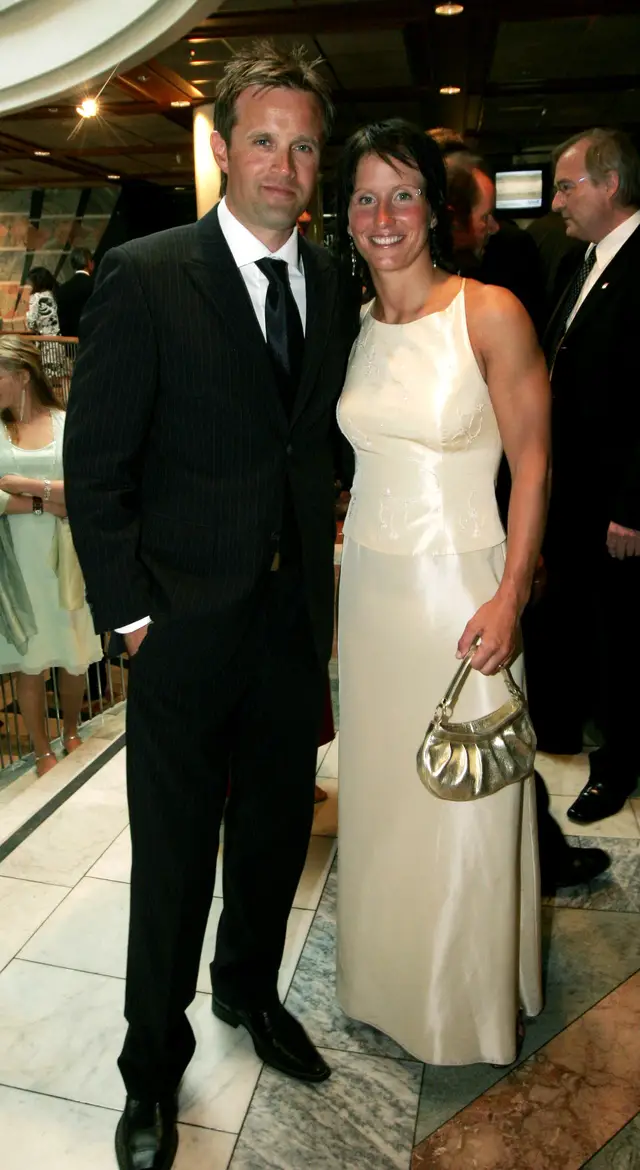 Marit Bjorgen, her husband, Fred Borre Lundberg pose for the camera (fabwags)
As for Marit's professional life, she debuted in the professional sports with 2002's Winter Games held in Salt Lake City when she was just 21 years of age. Her debut was followed by medals that kept coming in one after another.
Throughout her career, 2010 Winter Olympics was the most successful one as she brought home five medals; three gold, a silver, and a bronze medal.
Think we're missing something? Do let us know in the comment section below!