Sports
Michael Cooper's Wife and 4 Children: Family of Six, Residing in $1.1 Million Worth House
Be it a loving wife (actually two), four adorable children or a magnificent house, The NBA legend Michael Cooper has an abundance of everything a man can ask for. Let's discover more about his accomplishments both on and off the court.
Caption: Michael Cooper top 5 moments.
A blissful family!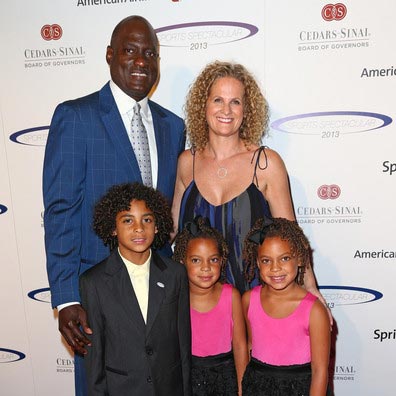 Caption: Michael Copper, his wife Yvonne and three children.
Source: swishappeal.com
The Atlanta Dream's head coach is married to Yvonne Cooper, who is of Scottish nationality. Yvonne is apparently his second wife. Michael has confirmed it himself in an interview with Swish Appeal,
"My wife now – my second marriage – and my son will eventually come down. It will be closer to the season, but they eventually will come after he finishes school. And next year, we'll become full-time residents of Atlanta."
Michael family consists of four children: Michael II (32), Simone (29), Miles (23) and Nils (9).
Meanwhile, no information about his first wife has been found.
His net worth is estimated to be $31million.
Million Worth House:
Michael Cooper bought a lavish home in The View Park area of Los Angeles for whopping $1.1 million in 2014.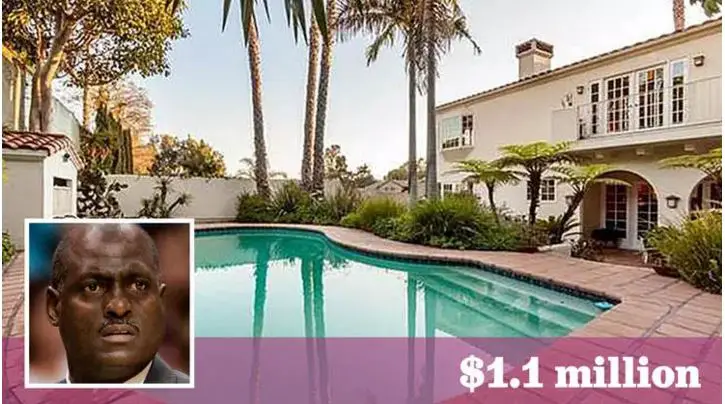 Caption: Cooper's $1.1 million lavish house
The house was built in Spanish-style in 1951 and has frequently been refurbished ever since. It consists of a sunken living room with a wet bar, four bedrooms,  three bathrooms, open-space kitchen and a formal dining room that covers an area of 4300 square feet.
The house is decorated wonderfully. There are beamed ceilings, arched doorways, and high double entry. There is two sides fireplace that divides living space, separating the sitting room from the bedroom, private balcony, and a bathroom.
On outdoors there is landscapes ground with kidney shaped pool in the center of it.  A tile-lined patio finishes the final design.
Laker's great diagnosed with Cancer!
Then Atlanta Dream coach Michael Cooper had been diagnosed with early-stage of tongue cancer and took a leave from the WNBA team in 2014.  Michael Cooper had surgery at Win ship Cancer Institute of Emory University in Atlanta.
Copper said in a statement released by the Atlanta Dream:
"I'm fortunate that my condition was diagnosed early, and this episode illustrates the importance of screening and early detection. I know the team will be in good hands with Coach Thompson at the helm during my absence, and I look forward to returning to the court soon."
Cooper as a player won five NBA titles as a shooting guard, a defender with the Los Angeles Lakers during "Showtime" era back in 1978-90. As a coach, he has won two WNBA titles with the Los Angeles Sparks as well as one NBA Development League championship with Albuquerque.
Michael Jerome Cooper an American basketball player and coach. He was born on April 15, 1956, in Los Angeles, California.
Michael copper is a legendary player on the court and a highly successful coach as well. Copper attended Pasadena City College and moved to the University of New Mexico for his education.
He has won a championship as a player as well as coach in NBA and NBA development league being the only person to achieve this success. 
Currently, he is the head coach of Atlanta team of WNBA.