Sports
Mike Milbury: As a Player in NHL And Sportscaster of NBC, What about His Salary And Net Worth?
Don't you feel that sometimes you just want to go to a sports show and give the sportscasters speaking opposite to your team a piece of your mind? Mike Milbury is one of such people whose commenting makes the fans want to argue with him; well the awaited desire was fulfilled in the Florida Panthers Game on April 16.
Surprisingly, it was not his co-host Jeremy Roenick who he shares a Contentious relationship with. This time, it was his NBC Sports Centre co-host, Kathryn Tappen. After a demoting comment by Milbury, Tappen roasted him saying
"They actually pay you money to make a comment like that, huh?"
Neither was the comment very hurtful nor did Tappen seem very serious but it seemed as though the reaction was a cause of all the built-up from many of his similar antics and comments.
A Controversial Career:
Mike Milbury is a famous name in the NHL. Unfortunately, the reasons he is famous for are mostly controversies. Mike Milbury used to be a highly decorated player. He led the Rochester Americans in penalty minutes and finished fourth and third in 1975 and 1976 respectively in the AFL.
He helped his team Boston Bruins to the Stanley Cup Finals in 1977 and 1978 to finish up as runner-ups both times. As a defenseman for the Bruins, he appeared in the postseason where he accumulated more than 222 penalty minutes in 1981 and 216 in 1983 and achieved 100 plus six other times.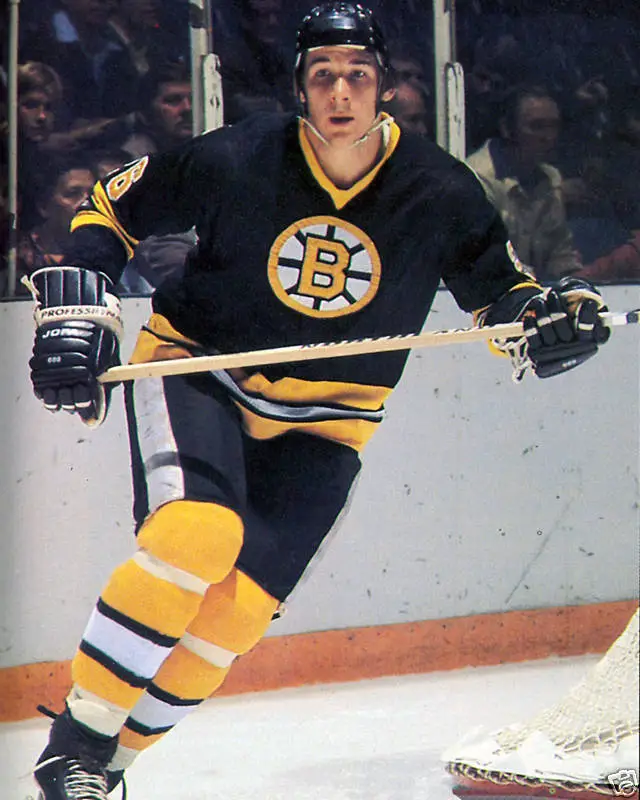 Caption: Mike Milbury from his time as a defense of Boston Bruins
Source: nocookie.net
But he was considered a highly aggressive player, a reason why he was selected by Boston Bruins. Ignoring uncountable competitive arguments, Milbury had been suspended for 6 games for assaulting a spectator by "Slapping him with his shoe". He has also been charged with assault on a minor (a 12-year old) over a trivial matter)
Coaching Career:
After that, he went on to become a coach. He coached the Boston Bruins for a season whereby he led them to win the President's Trophy, and he was declared the 'Executive of the Year.' But except that he has received no other achievement in the sector. He had started his coaching from Boston College, but he left it before a single game due to differences with the athletic department. He later joined the New-York Islanders from 1999 to 2007 whereby he performed the most destructive drafts by sending away strong players.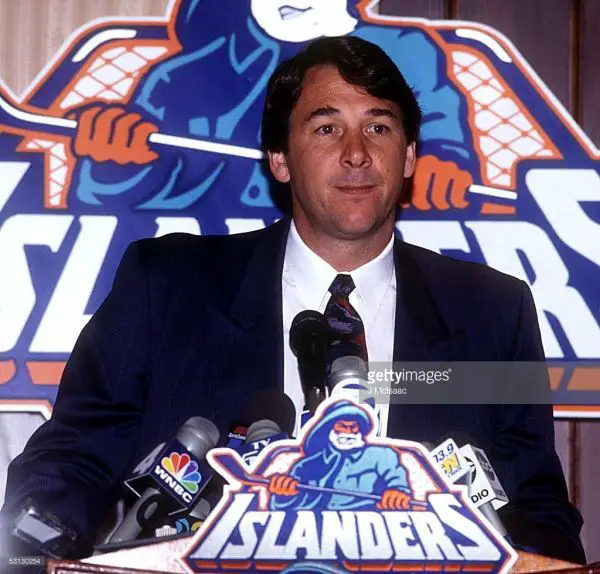 Mike Milbury from his time as the coach of New-York Islanders
Source: gettyimages.com
Insight On Mike Milbury's Salary And Net Worth:
Even in his television career, he has been seen behaving in the most unprofessional manner from calling a player, 'A Self-Centered Little Dink' to attacking bloggers on air. I might sound a little bias, but it is not just a few people who have problems with him. In fact, 10,000 fans have signed petitions for the replacement of Milbury.
So his work as a sportscaster has made him quite wealthy. His salary and net worth are not informed, but it is estimated that his net worth is as much as 20 million dollars.
Unique TV Commentary:
He does seem to have really unique comments about the games he comments on. Speaking of it when St. Louis Blues lost against San Jose Sharks in May 2016, while he too like everybody was unimpressed with the Blues, it was not just because of their undisciplined but also because of their failure to even injure the Sharks. He said,
"This is so unsatisfying for me as a former coach to watch a player with a slash that doesn't really hurt him. If you're going to slash him, crack a bone or something. If you're going to hit somebody from behind, give him a slight concussion or whatever. I don't mean that obviously too seriously, but just something!"
However, it looks like the Sports commentator is unaffected by all these controversies as he continues his work as a journalist. He works as an analyst for many games for sports networks like NESN, NBC, Versus and Canada's TSN. He also was the Pos-analyst for 2 years. He participates in the broadcasting of 'Winters Classic'. He currently works as an ice hockey analyst for the New England Sports Network (NESN), Hockey Night in Canada and the NHL on NBC.