Sports
Sneak Peek on Pat Cash's Dating History, Girlfriend, Children & More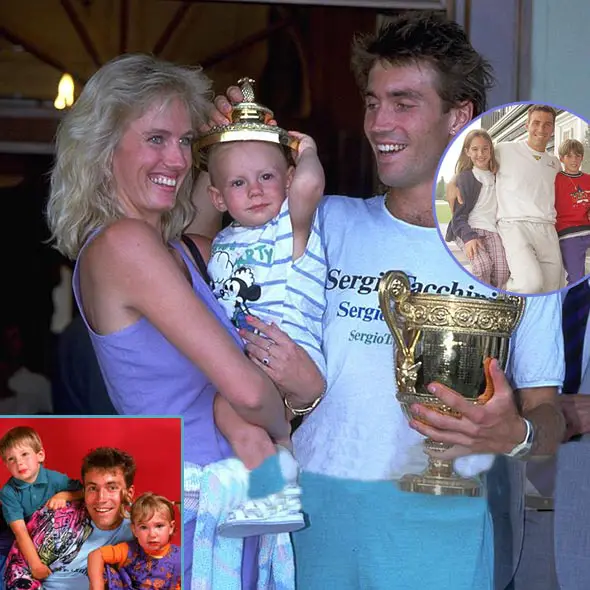 Patrick Hart Cash, a.k.a. Pat Cash, who soared to fame after winning the men's singles title at Wimbledon in 1987, has never really left the spotlight for several matters along the way. One of the recent buzz gaining him substantial attention happens to be his appearance in the series The Masked Singer, where he remained under the mask as a bagpipes character. 
Although the tennis player was voted out from the show recently, his appearance on the TV seemed to have raised curiosity about his personal life as well. So to say, a rundown on his dating life and girlfriend might be of great help to those who want a sneak peek at his love life. 
Dating History of Pat Cash: An Actress Girlfriend?
The Melbourne native is known for his on-court accomplishments, but moving our lenses to his personal life, he has had a few past relationships.  
Although the tennis player never revealed details about his relationships, in an interview with The Guardian in 2014, he said he was dating someone he was not allowed to talk about publicly. In his words,
"I have a partner now. We've been together many years but I'm not allowed to talk about her. I've had two long-term relationships in the past and I know that when I've been warned, it's better not to say anything."
At the same time, there were also speculations that he was dating Tania Zaetta. But as he did not clarify who his partner was, it remained uncertain. 
However, the two were spotted together at the Fed Cup Foundation brunch at the 'G in 2015, suggesting that they could have been dating and that the girlfriend he named in the interview might have been Tania all along.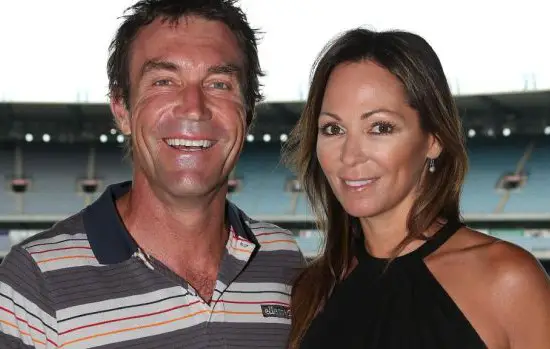 Caption: Pat Cash and Tania Zaetta at the Fed Cup Foundation breakfast, 2015 (Source: heraldsun.com.au)
Pat Cash: Father Of Four Children
The athlete's dating history uncovers his numerous relationships, but the most noteworthy information touches on his ex-girlfriend, Norwegian model Anne-Britt Kristiansen. The couple had two children, son Daniel (born May 27, 1986) and daughter Mia (born 1988).
After his split with Anne, he married Brazilian Emily Bendit in 1990. From their marriage, Shannon and Jett, the couple's twin sons, were born in 1994. Unfortunately, Pat's marriage was also a short-lived romance, with the couple splitting in 2002.
Despite his share of setbacks in his love life, he has been blessed with four children he adores wholeheartedly. Jett, following his father's footsteps, "is an up-and-coming tennis player," according to insiders. He's been seen with his kids numerous times, and he appears to be a responsible father towards his children.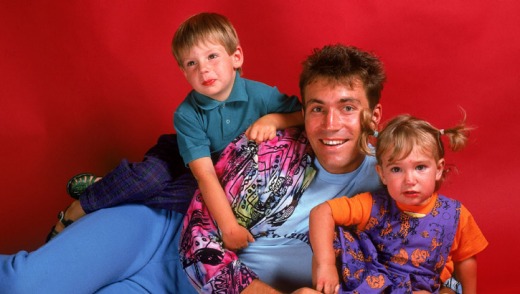 Caption: Pat Cash with children Daniel and Mia in 1993. (Source: essentialbaby.com.au)
Where Is The Tennis Player Now?
Patrick Hart Cash is tremendously noted for his contributions to the sport as an exhilarating tennis player. Moreover, his Wimbledon win of 1987 turned out to be his career-defining moment that changed everything for the player for good.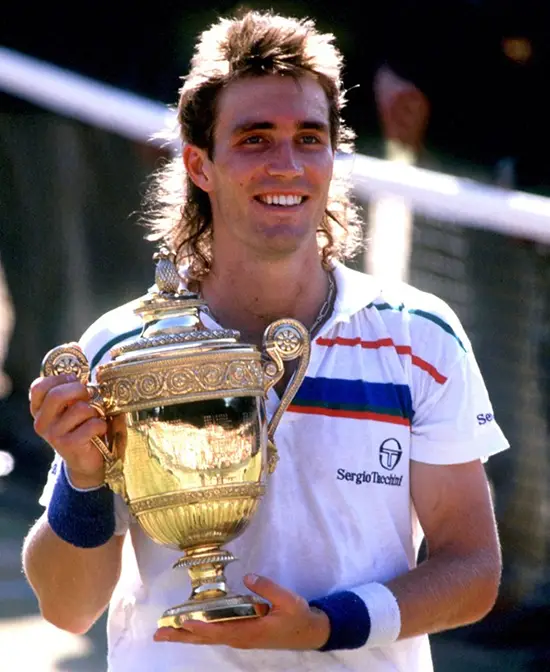 Caption: Pat Cash, on the Centre Court at Wimbledon, July 1987 (Source: sunshinecoastdaily.com.au)
While he has made a humongous career as a tennis player, his recent appearance in the ITV series The Masked Singer is what people are gushing about lately. 
Appearing in disguise as a bagpipes character in the show, nobody had the slightest clue that the phenomenon singer under the mask could have been the tennis player. 
But running onto voting out round, the singer-in-disguise was eliminated and later stunned the fans and the judges, revealing his mask in the show. 
Despite the elimination, Pat seemed to have had a great time in the show and gave his fas something else to remember him by, apart from his tennis accomplishments.