Sports
Patrick Roy Got Two Sons From Wife But Couldn't Save His Married Life; Often Seen In Fights Inside The Rink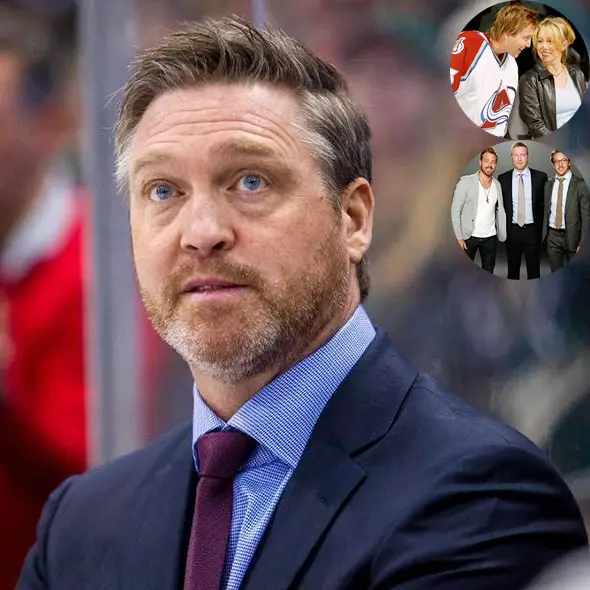 Personal life and professional life are unvaried aspects of one's life. Patrick Roy had one legendary career for National Hockey League but didn't have a successful married life. NFL Hall of Fame goalie Patrick Roy did dominate his all 18 seasons and popularizing his butterfly style.
Although he was a goalie during his days but couldn't save biggest goal of his life, his marriage. So what was the reason behind the incident?
Unsuccessful married life!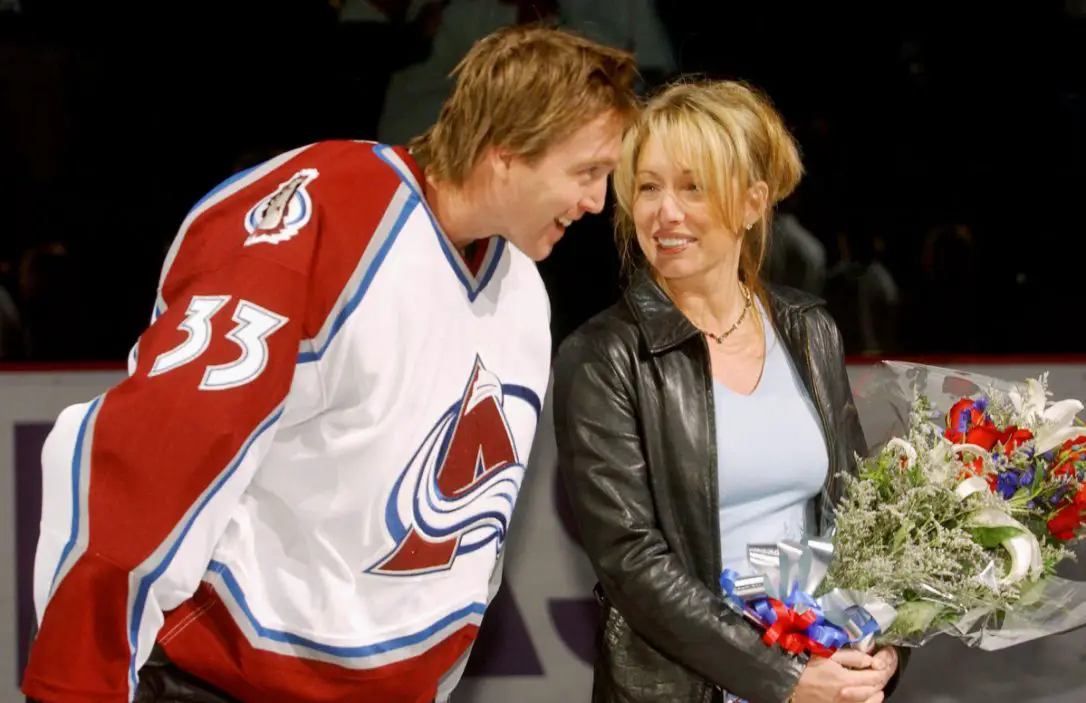 Caption: Patrick Roy and his ex-wife Michèle Piuze at a 2003 ceremony marking his 1,000th NHL regular season game.
Photo Credit: thestar.com
Patrick Roy has won it all in his tremendous hockey career, winning four Stanley Cups, three Vezina Trophies, and three Conn Smythe Trophies and also coached the Quebec Remparts to win a Memorial Cup in 2006. 
For all of his accolades, there is his dark secret that hangs over Patrick Roy, proving that he is a human and doesn't possess a happy personal life.
Caption: Patrick Roy along with his wife Michèle Piuze and kids back on October 08, 1993.
Photo Credit: gettyimages.co.uk
Roy married Michèle Piuze on June 9, 1990, but his relationship could only last for thirteen years. Roy's ex-wife and Roy have three children namely, Jonathan, Frederick, and Jana. 
It all started when Roy was arrested in Greenwood Village, Colo., on October 22, 2000, in the investigation of domestic violence charges. It was only days after he set the career record for victories by a National Hockey League goalie.Roy was arrested after he pulled two doors off their hinges at the couple's home in October.Although Mrs. Roy was not hurt still, she feared what her husband would do as they argued about in-laws.
Police said that there was physical damage done to the home of player, and as a result, Roy was taken into custody.  The quarrel turned ugly, and Mrs. Roy even had to call 911. A police department dispatcher said Roy had been taken to Arapahoe County Jail, but he was released on $750 bail. Roy said before appearing to Judge Richard Jauch:
"All I want is to see our family get back to normal,"
"It's ridiculous," said Michèle Piuze, who was there at the time of dispute in their home in a suburb Denver. "I can not believe there will be a trial."
Then Colorado Avalanche goaltender Patrick Roy was cleared on February 1, 2001, in a domestic violence case that stemmed from a heated argument with his wife about in-laws. The judge dismissed the case as he stated that the case fell short of the minimum standard required for misdemeanor criminal mischief during an act of domestic violence.
Following the incident, Patrick Roy and his wife Michèle Piuze divorced in 2003. His eldest and youngest son, Jonathan Roy and Frederick Roy played for the junior ice hockey franchise Quebec Remparts during  Patrick Roy's tenure as head coach of the team.
Fierce Rivalry!
Caption: Fight between Patrick Roy and Osgood on April 1, 1998.
Patrick Roy and Osgood's fights in hockey history went down on Apr. 1, 1998, which is one of the classic rivalries between the Detroit Red Wings and Colorado Avalanche.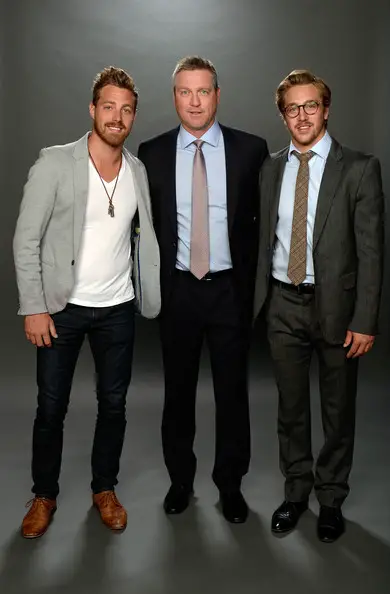 Caption: Patrick Roy of the Colorado Avalanche as well as his sons Frederick and Jonathan on the red carpet before the 2014 NHL Awards at Encore Las Vegas on June 24, 2014, in Las Vegas, Nevada.
Photo Credit: zimbio.com
Patrick Roy had amazing stats during his playing days and has played 1029 games in his playing career winning more than 50% of games during his playing days. His salary was $850,000 from Colorado Avalanche during 2002-03 season, and his net worth is that of $45 million.