Sports
Rex Burkhead Moves From Cincinnati Bengals To Another NFL's Team And The Contract Deal Is Massive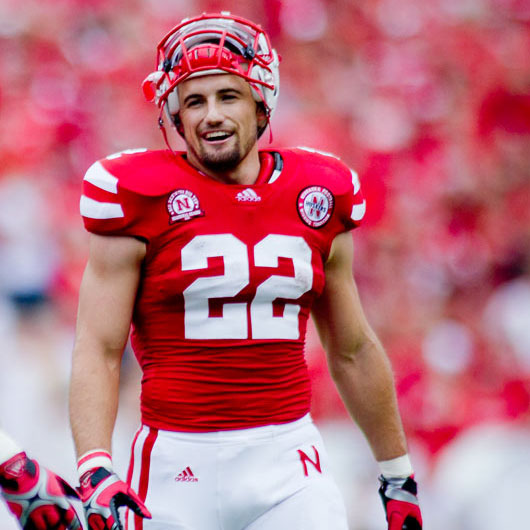 The New England Patriots of National Football League (NFL) has signed a contract with former Cincinnati Bengals Running Back Rex Burkhead. Rex Burkhead is receiving starter money and could be the perfect replacement for LeGarrette Blount who is currently a free agent.

The defending Super Bowl champion of NFL, New England Patriots have signed Rex Burkhead, who entered free agency in this year after spending four years with Cincinnati Bengals'.
Burkhead was one of the core special-teams players in Cincinnati when he was signed in 2013 but ultimately came back in the line on the depth chart behind players such as Giovani Bernard and Jeremy Hill. In fact, he did not start his first game until his fourth and fifth season in Cincinnati.

Moreover, Burkhead took on a more significant role in the final six games of the season after Giovani Bernard tore his ACL. Burkhead's stats read, he averaged 4.6 yards per carrying which are the highest among Cincinnati's running backs. He also carried the ball 74 times for 344 yards as well as two touchdowns. All in all, he averaged 8.5 yards per reception and catching 17 passes for 145 yards.
Burkhead is receiving $1.1 million as a signing bonus of his four-year contract and has a $1.8 million base salary. Moreover, Burkhead can achieve an additional $250,000 in per-game roster bonuses if he plays. His cap hit would be $3.15 million since he was active for all 16 games with the Bengals back in 2016.
This is huge money for the New England Patriots to give for a running back. Last year in 2016, RB LeGarrette Blount earned total $1.75 million as he reached $750,000 of incentives with an addition to his $1 million base salaries. RB Dion Lewis signed a 2-year contract with the team, $2.6 million contracts and it means that Burkhead is making more in one season than Lewis will make in two.
In gist, Burkhead is expected to be the New England Patriots top running back heading into new seasons in 2017. Burkhead can run between the tackles and catch out of the backfield as well as line up at receiver. He can also contribute on special occasions for the team. He is indeed a big player!