Sports
Sevilla and Europa League: An Astounding Love Affair
The post-match report of Europa League final by UEFA.com reads:
"Yes, they've done it again – for the fifth time in ten years and the third season in a row, Sevilla have written their name in golden letters in the history of a competition they love more than anyone else."
Liverpool did have the first stride into the game with a fantastic curling goal from Sturridge in the first half, but Sevilla came back all guns blazing in the second half to make an impressive comeback from a goal down to the healthy 3-1 lead. The two goals that right-back Coke scored helped  Sevilla to continue their  Europa League love affair.
They may be shaded by giants Barcelona and Real Madrid in the Liga BBVA, but their dominance in Europa just can't be questioned.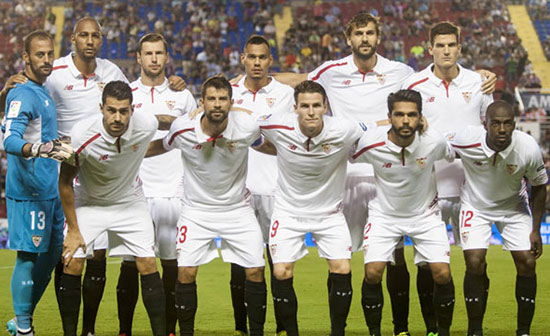 Source: well sport
Over the last decades, people have begun to wonder if Sevilla and Europa League are some sorts of synonyms due to the former's superiority in the competition.
 Sevilla is definitely a team to look out for the next season, thanks to their lethal attack spearheaded by young forward Kevin Gameiro and veteran coach Unai Emery keeping the flames of passion burning.
"Everyone connected with Sevilla thoroughly enjoys taking part in this competition," Emery explained, talking to Uefa.com, after accompanying Giovanni Trapattoni to be the only manager to win the Europa League three times.
Many in the football fraternity argue that this second-tier European tournament is overhyped. But the boss has made his opinion pretty clear, "I've always encouraged everyone to approach it with the passion it deserves."
Their fans do know how to celebrate, and they make sure they celebrate with great pomp. And why wouldn't they?
Although "Europa Kings" dubbed Sevilla will be playing in UEFA Champions League next season courtesy of Europa League triumph, their love affair is far from being denied by the team with the closest threat: Liverpool is already out of Europa League 2017/18 edition.