Sports
Tim Duncan's Remarkable Journey To San Antonio Spurs With Challenges And Opportunities:-Inspirational Lesson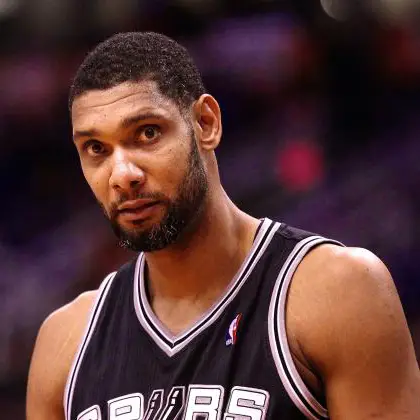 Tim Duncan's Remarkable Journey To San Antonio Spurs With Challenges And Opportunities:-Inspirational Lesson
Sports
When we talk about great power forwards in National Basketball Association (NBA)'s history, 'Tim Duncan' always comes at the top of the list. Born to a mason and a midwife in remote St. Croix, Virgin Islands, it was always going to be an uphill struggle in order to reach such heights. His journey from such place to NBA's outfit San Antonio Spurs is no less than a fairytale.
Early Struggles and Opportunities
He certainly is one of the finest players rocking the basketball world at the moment but it could easily have been a different story. Fans will be surprised to realize that his first love wasn't basketball but swimming instead. He even had great strides managing to be a stand out performer in 50, 100 and 400 meters freestyle only to be halted by Hurricane Hugo which blew away the only swimming pool of Olympic standard that island possess. He was too afraid to swim in oceans due to sharks.
The only reason he embraced basketball was to soothe the pain he suffered after being compelled to give up swimming and watching his mother die from breast cancer a day before his 14th birthday. Basketball, however, was going to be 'out of frying pan into fire' kind of situation. Adapting to the game needed thunderous efforts. His athletic director at school, Nancy Pomroy, said this about his struggle, "(Duncan) was so huge. So big and tall, but he was awfully awkward at the time." His will and determination just wouldn't let him give up and he did surmount it to average 25 points per game for St. Dunstan's Episcopal High School that lured many universities.
Just when he thought he has made it, he realized the troubles have actually just begun. His unique way of paying attention was often mistaken for inattention with his first side Wake Forest nearly dismissing his recruitment. But people around him soon found out it was his characteristic way and also figured out how bright a student he was. By the end of college, he was already a most decorated NBA prospect with all-time leading shot-blocks of 481 in ACC history and 1,570 rebounds.
Challenges and Accomplishments of NBL
 Had it not been the promise made to his mother, he would have landed NBA contract earlier but he opined to continue his college. With this, he taught us how faithful we are supposed to be to our promises. He was drafted by the San Antonio Spurs in the 1997 NBA draft as the first pick. Having come from a torrid season, the pressure was all on the new recruit Duncan but he beautifully paired up with David Robinson (also called twin towers)to prove himself as best defense around the basket. Although his brief drained moments was tagged as his fall by critics, he bounced back with 'superman' performances as his partner Robinson put it. After Robinson's retirement, it all came down to his shoulders to lead Spurs from the front and he did it with utmost responsibility helping them to win five NBA Championships.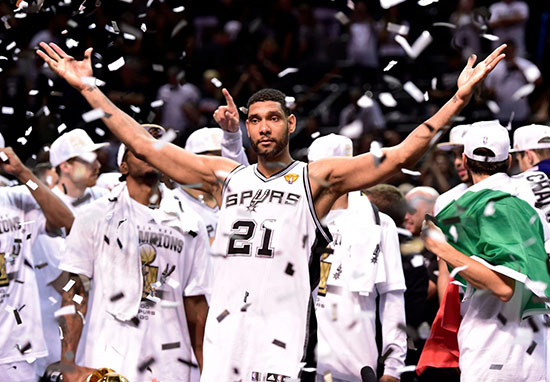 Source: luckswing.com
Meanwhile, his Olympic dream also suffered a dash with an injury initially and disappointing losing spree in 2004 Olympics. He even went to the extent of making an announcement that he would never play again.
Personal Troubles and Motto
Apart from his on-the-court challenges, he went through his share of troubled personal life with his 12 years of marital life coming to an abrupt end in 2013. Speculations were made that he will succumb to the pressure of looking after his children but then, he again silenced them. He has a fascinating way of seeing things as he says, "The time when there is no one there to feel sorry for you or to cheer for you is when a player is made."
He also believes in shunning the limelight and not paying attention to useless critics. He loves being away from fame.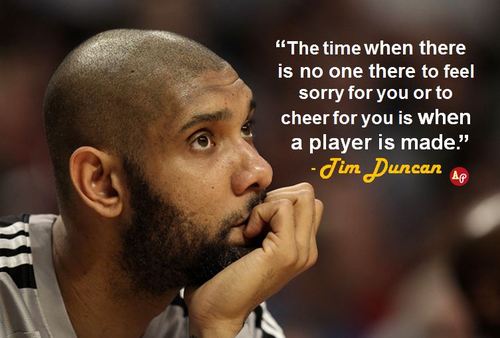 Source: www.professu.com
When asked what worked as inspiration to him in any interviews, he gladly credits his mother and the rhyme she taught:
"Good, better, best. Never let it rest/until your good is better, and your better is your best."
This quotes by him are probably the best inspiration we can derive from his life.
From handling the limelight well to always thriving for best, we can find the morale-boosting lessons as afore-mentioned in abundance in Tim. Tim Duncan has erected himself as the exemplary figure, worth a watch.