Sports
What It Takes To Be A Pro, A Leader On The Field For San Diego Chargers:- An Idol Mike Scifres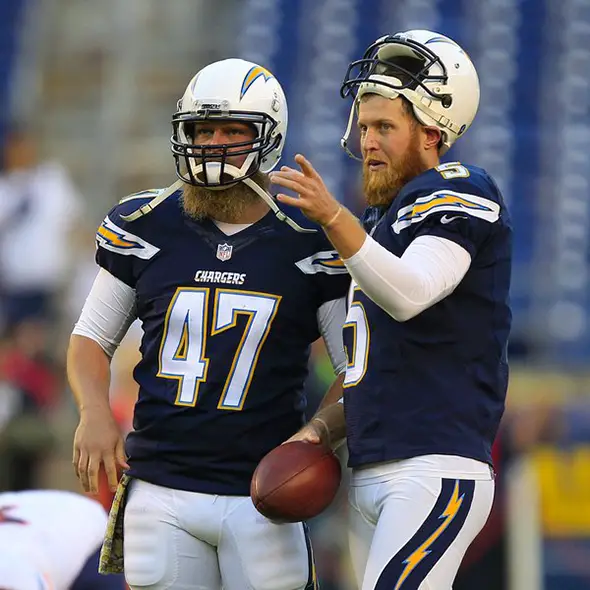 What It Takes To Be A Pro, A Leader On The Field For San Diego Chargers:- An Idol Mike Scifres
Sports
Mike Scrifes, undoubtedly the finest NFL Punter of this decade, has established himself as an exemplary pro and true leader for his former club San Diego Chargers. His 13 years with the club has yielded the club many accomplishments and an undying reputation for himself.
This bound-to-be-legend was already a prodigy as a college student clinching multiple awards playing for Western Illinois.
San Diego Chargers punter Mike Scifres has Louisiana ties http://t.co/xjVhMtcx (via http://t.co/9K5eldrx) — Who Dat Saints (@WhoDat_Saints) October 8, 2012
Mike's professional career commenced with the NFL outfit, San Diego Charges, after being picked in the fifth round of the 2003 NFL Draft. He quickly adapted to the Professionalism of the sport and soon found the way into glorious record books. From being the record holder of the highest punting average of 48.3yards to winning the team's Special Teams Player of the year 2012, his play has been a demonstration of sheer brilliance.
Chargers' head coach Mike McCoy sums up his career saying to the club's reporter, "Mike is a true pro. When players have asked me 'What does it mean to be a San Diego Charger, I'll point to Mike Scifres and say that's what it takes to be a pro." 
Mike Scifres Named to Sports Network NFL All-FCS Team: San Diego Chargers punter, and Leatherneck alum, earns ho... http://t.co/3dD2GI9u — WIU Leathernecks (@WIUAthletics) January 22, 2013
Talking about the difficulty in his transition from college football to a professional career, he said, "Coming out of college I was kicking it as high as I could.  If it went 30 yards, oh well, it went 30 yards. But it maybe also would go 50.So you have to stay on top of it and understand that if you hit 20 balls from inside the 40-yard line that they are not all going to be inside the 10-yard line." He also warned the freshers, "It is not going to happen, so you have to put the work into it.  A lot of guys do hard work. It is not as easy as it looks."
He also added, "Not every ball is going to bounce the way you want it to, so your hat goes off to the 10 guys covering for you." Well! He does make the role of teammates in professional life pretty clear.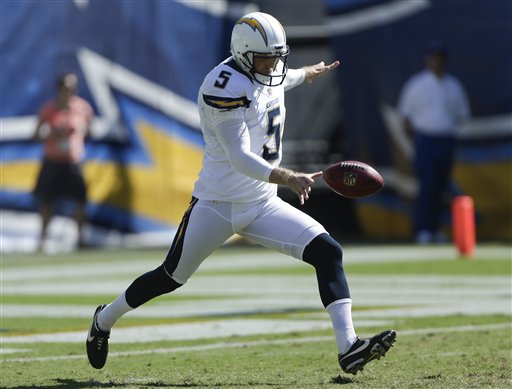 Source: proplayerinsiders.com
He does make the American football look easy. This man is Chargers' true leader and has led the team out of worst case scenarios at times. Even his opponent team - The Raider's coach has heaped praise on him, calling the maestro a huge thing who can swing any game single-handedly.
Witness him make a 40-yard field goal with utmost ease.
In 2014, Scifres suffered the season-ending clavicle fracture that got his fans from around different nooks fearing for him. The world is praying for him to recover and entertain everyone with his fabulous punting yet again. Having his career halted currently with injury and being released by San Diego, he still hasn't lost any charisma and the sparkling legacy that he has built over the years.
Chargers sign McBriar to replace injured Scifres: The San Diego Chargers have signed Australian-born punter Mat… http://t.co/LKuxxo3Y8o — Lexington Buzz (@lexingtonbuzz) December 10, 2014