Sports
WNBA's Tamika Catchings: An Example for Disadvantaged. Recently Married: Boyfriend-Turned-Husband
A girl born with hearing loss thrives in the Basketball and eventually succeed in becoming one of the Top 15 players in WNBA history. Doesn't it sound like an impossible feat?
Well, it is possible, and it did happen. Tamika Catchings is that very professional woman basketball player playing for American National team, WNBA's Indiana Fever and Turkish Galatasaray, who has erected herself as an example for disadvantaged sportsmen and sportswomen.
Winning Over Disadvantage:
Daughter of former NBA player Harvey Catchings and sister of another WNBA star Tauja Catchings, Tamika has left behind all the excuses of her disability to carve out an impressive career.
Forced to wear a clunky, big and odd looking hearing aid, she says she took basketball to hit back at those taunting her at classrooms because of her disadvantage.
Her Statement Reads:
"That's how sports first came into my life. In the classroom, kids could make fun of me for being different. On the soccer field (my first sport) and eventually the basketball court, they couldn't. I outworked them, plain and simple. Eventually, I was better than them."
Prior to commencing her professional career in 2001 with the Indiana Fever, she embarked an excellent High school and college journey playing for Duncanville High School and Tennessee (1997-2001) respectively, where she excelled her offensive as well as defensive skills considerably.
Known for scoring first ever Quintuple-double of history (25 points, 18 rebounds, 11 points, 11 assist, 10 steals and 10 blocks), Tamika is having a merry time with the Indiana Fever after managing 10 WNBA All-Star selection, 5 WNBA Defensive player of the year and MVP award to help them clinch WNBA title in 2012. She holds the all-time WNBA playoff scoring record off a three-point field goal, and most career playoff rebounds. But all of it has come at a cost. Knee's surgical operation and busted nose were few things that aggravated the physical status, but she was too tough to give up.
Her journey with USA national women basketball team is no exception either regarding success. Having debuted with the Junior Team in 1996, she has played a significant part in leading them to three Olympic gold and two World Championship titles.
She had been mentioned about her retirements plan after the 2016 Summer Olympics and successfully retired on September 2016 after failing to make it to the playoffs and ended her career after the final regular season game of Indiana Fever against Phoenix Mercury when Fever lost to Mercury by the score of 89-78.
However, there is this other thing why Tamika has been in the media's headlines recently: Her marriage.
Yeah! Tamika Catchings has turned into Mrs. Tamika Catchings-Smith recently.
Caption: The couple sharing a moment on Basketball Court
Source: gannett.com
Caption: Tamika enjoying Thanksgiving 2016 with her family.
Tamika shed her Jersey and shorts to put on a beautiful wedding gown as she married her boyfriend of two years, Parnell Smith, at the Skyline Club on February seventh, 2016 amidst the twenty-seven attendees. Parnell, who is currently an IT technician, used to be a prolific basketball player himself during his days at Pike High School.
Talking to 13 Indianapolis, she talked about Parnell, "He's obviously very attractive, but smart, intellectual. He played basketball, so being able to relate in that sense and being able to talk about other stuff outside of basketball and sports. We're both very faith oriented."
Catchings was openly single lady until she met him in July 2014 through a mutual friend and was dating until Smith proposed her to marry.
Tamika lives in the residence at Northwest Indianapolis along with her newly-wed husband.
The end of this remarkable career is nearing, but one thing that will always be talked about is how she has made it to the top defying her disadvantage.
As a down to earth and kind-hearted human, she has been running her foundation Catch the Stars that functions to help disadvantaged youths in their aims and has written a book too.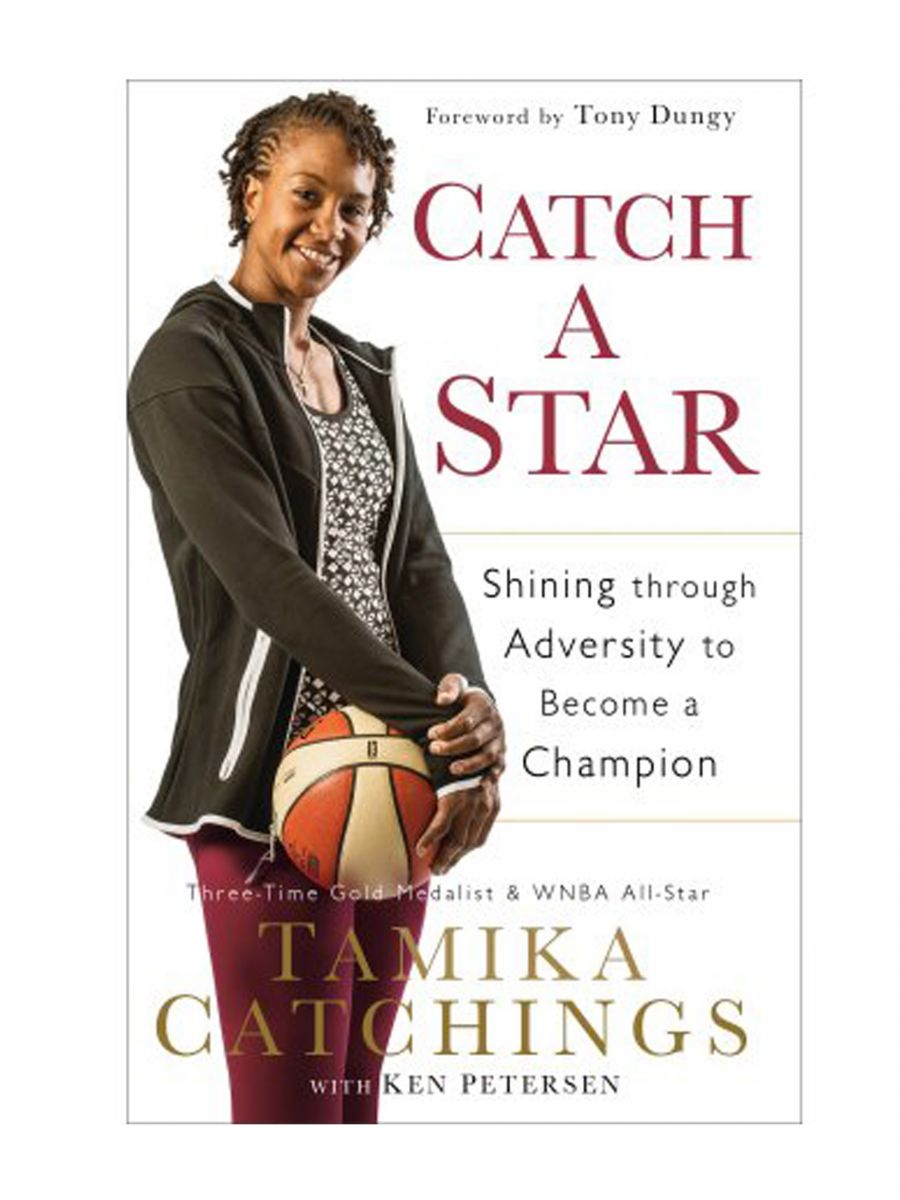 Caption: Tamika Catchings' book Catch A Star is out.
Source: amazon.com
"I try not to look at my impairment as a disability, and it gives me a sense of appreciation when I hear stories from parents and kids –with or without disabilities – who look up to me for the struggles I've been through."

-Tamika Catchings
And they will be forever indebted to you.
Retirement Plans?
In an Interview with Indiana's sports newsletter, Indystars Catchings revealed that she still wanted to be involved with basketball. Maybe she is planning to be a coach or maybe even work for WNBA organization? We can only speculate but Tamika seems to love to give back to the fans. 
Tamika is heavily involved with youth empowerment program Catch the stars and has taken part in their holiday basketball camps. She also tries to mingle with her fans and even has organized Shootout events to enjoy with fans. The next one was confirmed for April 2017 on Tamika's twitter.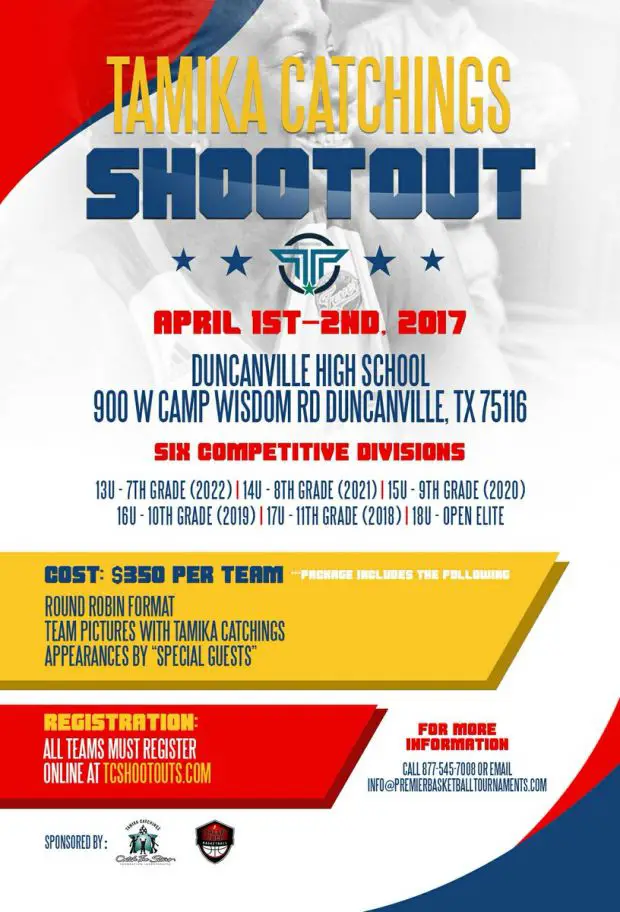 Caption : Tamika catching's shootout event details
Source : Twitter.com