Sports
WWE "Terminated Its Contract" With Hulk Hogan, Story Behind Hogan's Termination.
WWE (World Wrestling Entertainment) and Hulk Hogan, a twelve-time world champion, have shared a strong bond all along until a statement was made on July 24, 2015, by WWE mentioning,
"WWE terminated its contract with Terry Bollea (aka Hulk Hogan). WWE is committed to embracing and celebrating individuals from all backgrounds as demonstrated by the diversity of our employees, performers and fans worldwide."
All references to Hogan including his listing as Tough Enough's judge and his Hall of the Fame entry were omitted from WWE's official site one day earlier.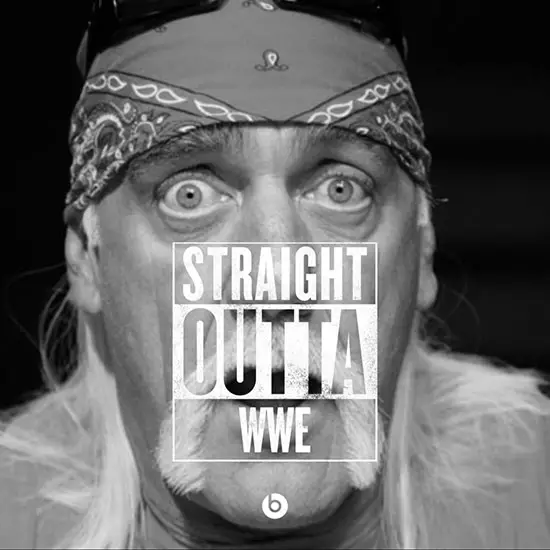 Source: fanpop.com
The world went berserk about the statement with one big question – WHY? WWE's refusal to comment on the issue made them more curious.
So, what was the reason?
Initial speculation
His lawyer David Houston was among the first to talk on his behalf confirming that Hogan has officially resigned from the company talking to PEOPLE magazine.
There were random speculations all around. Initially, people pointed out that Hogan's reported interview with him launching into a "racial tirade" was the prominent reason. Hogan featured on DJ Whoo Kid's Whoolywood Shuffle radio program and used the n-words in the course of explaining his past conversations with rappers and wrestler Booker T. Listen to the interview below:
Hulk Hogan dropped from WWE due to audio recording in which Hogan goes on a racial tirade. WWE preemptively cutting ties before it breaks.

— Rob McCarron (@ShakeThemRopes) July 24, 2015
However, with audio dating back to October 2012, the reason failed to convince fans.
The most-likely reason
The transcript released by Radar Online and the National Enquirer about anti-racial rants made by Hogan in a leaked sex tape was embraced as the better version of "controversy's cause" by most. The audio was later erased and is nowhere to be found on the Internet these days.
In the transcript, he addresses his daughter's relationship with some "black guy" adding,
"I mean, I'd rather if she was going to fuck some nigger, I'd rather have her marry an 8-foot-tall nigger worth a hundred million dollars! Like a basketball player!"
Although Hogan has been involved in the high-profile lawsuit against Gawker media, the alleged party on controversial sex tape case, his repeating use of racist "nigger" seems to be the apparent reason why he was sacked.
Hogan's reaction
Hulk Hogan remained mum about the incident except this cryptic tweet.
In the storm I release control,God and his Universe will sail me where he wants me to be,one love. HH

— Hulk Hogan (@HulkHogan) July 24, 2015
It was only later during his interview with ABC on August 31 that he finally came forth and apologized for his racial comments. He even went to the extent of saying that he got accustomed to the term "nigger" because of its frequent and liberal use among friends in Tampa neighborhood.
"This is not who I am. I believe very strongly that every person in the world is important and should not be treated differently based on race, gender, orientation, religious beliefs or otherwise." Hogan said through an exclusive statement in PEOPLE magazine. "I am disappointed with myself that I used language that is offensive and inconsistent with my own beliefs."