Entertainment
Are Abbi Jacobson And Ilana Glazer A Thing? Rumors About The Lesbian Dating Affair Any True?
Talented and beautiful TV actress, Abby Jacobson has been there and done that in her professional career. She is most known for her successful series, "Broad City" and the series has proven to be the stepping stone for her to climb the ladder of success in her career. But the rumors have hit the media that she is dating her female co-star of the same series. How true is this? Is she a lesbian in real life? Let us find out.
Abby Dating Her Co-star?
Abby and her co-star, Ilana Glazer have grown really close since the two started working together. The closeness between them is so much that they two are seen having all the aspects that a romantic relationship can have. That has prompted fans to wonder if the two are indeed in a dating relationship with one another.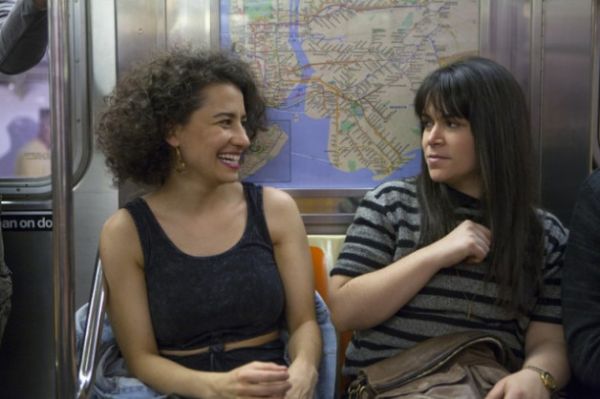 Caption: Abby and Glazer are rumored to be dating.
Photo Credit: qipc2014.wordpress.com
They both exist in the web and television series as two heterosexual women who are involved in sexual relationships with people of opposing gender, but also have a hilariously intense friendship with each other. They have such a good connection that Ilana is obsessed with Abby.
According to some sources, Ilana is willing to have a threesome with Abby and is ready to do whatever it takes for that. Well, this all was a running joke around the sets, but this raised some major eyebrows, and the fans are curious to know if the two are dating.
Moreover, the two have launched a dating app together for the fans of "Broad City," and the news first broke when the two discussed this in an interview.
Well, so far, the two have kept matters to themselves and zipped their mouths when it comes to answering if they are dating one another. But until the truth is issued from the ladies, this remains as just a general speculations raised by the public.
Moreover, Abby was previously linked with Carrie Brownstein and were rumored to be a lesbian couple. Abby's Instagram posts hint that the two were really close to each other and shared a lot of time together.
As they were pictured together quite a times, this raised further thoughts about them to be romantically involved.
However, both Carrie and Abby have not provided any confirmed information, so there is no evidence that may help everyone jump to a conclusion.
Whatever may be the speculations, Abby is not married yet, and there are possibilities she might be waiting for her soulmate to make him her husband. Hope she reveals the details in the near future.