Entertainment
With Loving Husband As A Family Jean Smart Casually Talks About Adoption
A loving husband and a happy family are what every woman dreams of. Making this dream come true, actress Jean Elizabeth Smart is living peacefully with her husband and two children.
Designing Women star Jean Smart not only is enjoying a successful professional career but is also living a blissful married life. The sixty-five-year-old actress also talked about children and adoption casually in an interview in 2010. Before finding out what she said about her kids, let's highlight her married life.
Married to actor Richard Gilliland
Jean first met Richard on the set of "Designing Women" where they worked together. Jean portrayed the character of Charlene Frazier whereas Richard appeared as J.D. Shackelford.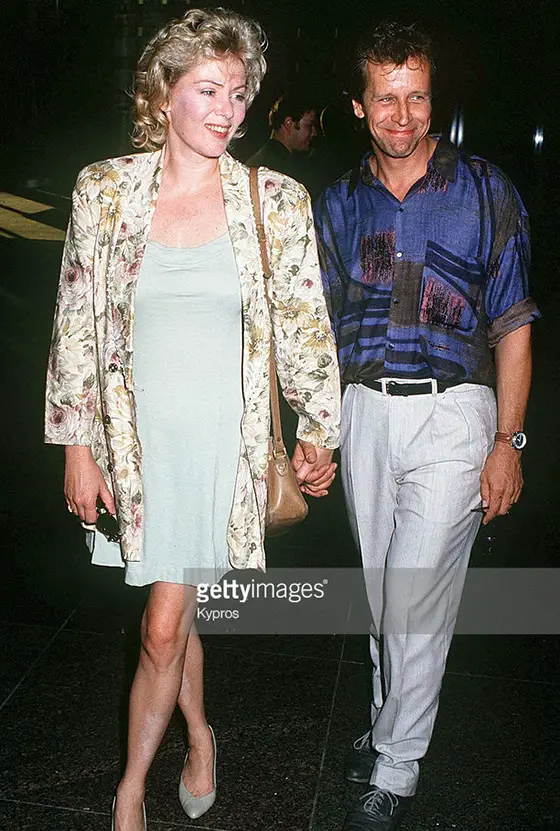 Caption: Jean Smart with her husband, Richard Gilliland.
Source: Gettyimages
The couple started dating in 1986 and tied the knot after a year in June 1987. After two years of getting married, i.e. in 1989, Jean gave birth to their first son named Connor Douglas. The couple has another daughter named Bonnie Kathleen adopted in May 2009 from China.
Jean casually talks about adoption and children:
For Jean Smart, her family is her biggest joy in her life. Her greatest joy fest is her husband and children. In an interview back in 2010 with Celebrity babies, Jean revealed that she and her spouse were planning to adopt a child for over ten years. Furthermore, she said that her newly adopted daughter, Bonnie, who was 18-months-old that time was the main source of joy to her family. According to her, the adoption of Bonnie took a long time, but the wait was worth it. Jean explained-
"When we finally started the process, it actually took a lot longer than we expected. We thought my son [Connor] was going to be about 15 when we got the baby and he's just turned 20."
"[Bonnie] is the smartest, funniest, most darling gift," Jean raves. "And she sleeps all night!"
During an interview with Chicago Tribune in 1992, Jean shared the memory of her first pregnancy, where her personal doctor was not happy with her decision. She revealed that he was worried as he assumed her to be careless. Moreover, she said that she developed classic symptoms while growing up, i.e. weight loss and constant thirst.
American actress Jean Smart has appeared in more than a dozen of movies throughout her career. Active since 1979, she has been able to accumulate massive popularity and earnings. She is best known for appearing in Piaf, Designing Women, The Man Who Came to Dinner, Frasier, and Samantha Who?. With all her hard work and dedication, Jean has an accumulated net worth of $4 Million.