Entertainment
In Search For Boyfriend Or Already Dating?See What Amiyah Scott Has To Say About RHoA
While there are so many television personalities whose relationships are so straightforward, there are some, whose relationships are so complicated that confuse everyone.
In this context, let's talk about the very talented and gorgeous Amiyah Scott, who has confused many of her fans with her multiple affairs. Is she dating right now or is in search of a boyfriend?
Mystifying Relationship Of Amiyah Scott!
Scott, who appeared in Real Housewives of Atlanta as the show's first transgender castmate, has dated number of celebrity men. However, her relationships were always uncertain.
It seems that she was previously involved in a romantic relationship with Micah Dixon. On the occasion of Valentine's Day, she took her Instagram to reveal her love for Micah by wishing him on the occasion. Likewise, Micah too shared Amiyah's pictures on his Instagram motivating her and expressing his love for her. It seemed that they were sharing a good relationship with reasonable terms.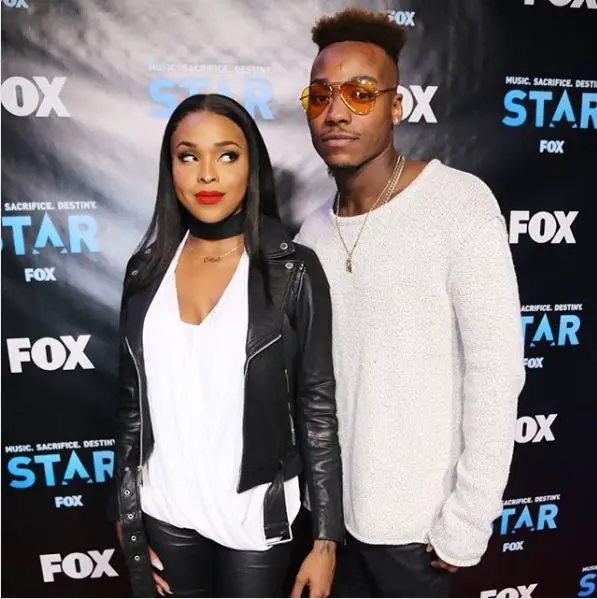 Amiyah Scott poses with boyfriend Micah Dixon at the premiere of her show Star on 15th December 2016 ( Photo: Micah Dixon's Instagram)
Back in 2015, Amiyah was reported to be doing anything to mark her place in Season 8 of RHOA as she was found faking a relationship. She brought her hairstylist Kellon Deryck on the show to pose as her boyfriend.
Insight Into A Real Housewife's Life:- Married Lisa Vanderpump & Husband Stroll Amid RHOBH Exit Rumors
Leaving behind Micah and Kellon, there are numerous names which are romantically linked with her. Most high profile celebrity to be linked with her was Lil Wayne.
Isn't this confusing? No matter how many relationships she had, none went through to marriage. As for now, Amiyah is reportedly single as she had talked about it back in 2018 and has not talked about her recent dating status!
Her Transgender Identity And Net Worth
Amiyah is a brave trans woman. After being born a boy, she transitioned to being a female at the age of 17. Initially, her father was not so supportive of her choices, but her old man eventually came around and even took the time to learn about her condition and the process of it all.
Read About Transgender Journalist:- Who Is Jack Monroe Partner? Engaged & Getting Married - Soon?
After getting her family's acceptance, Amiyah grew confident in her skin. She became one of the first transgender housewives on Bravo TV's Real Housewife Of Atlanta.
Besides being a reality star, she is weave-ologist, a beauty guru and a model. Due to her various venture, she has managed to accumulate a net worth of $1 million.
Talked About RHOA!
Earlier, Amiyah in an interview revealed the exact reason for why she wanted to appear in RHOA where she said-
"When you're on scripted TV, you're playing a character. But I want to show people who I am. I've learned to never say never, so I would be open to doing reality TV again…for the right check of course."
But later, she dropped out as she had a creative difference with the production. According to TMZ,
"Amiyah was allegedly fed up with the way producers were trying to 'sexualize' her by pushing her to wear lingerie and play the part of the 'vixen,' according to the news site."
It seems that she left the show just because the producers wanted her to act like the 'b**ch of the cast' badmouthing the other Housewives.
Amiyah also appeared in Star (2016).