Entertainment
Anthony McPartlin After Divorce With Wife; Dating Again 'Girlfriend' Anne-Marie Corbett
Television presenter Anthony McPartlin, best known for hosting the show, Britian's Got Talent and Ant & Dec's Saturday Night Takeaway, has his share of terrible tragedies and supports for the recovery.
His split from wife to his arrest in 2018, recent addition as divorce filing in 2018, has summed up his tragedy section.
Just when many fans were wondering what's next for the famous anchor, he sparked his dating life with his new supportive girlfriend and supported firmly during his time of turmoil.
Separated From Decade-Long-Wife; Rumored To Be Patched Up
Anthony started dating makeup artist Lisa Armstrong in 1994. The romance lasted for more than a decade, and the couple finally got married in 2006 at St. Nicholas Church Taplow in Taplow, Great Britain.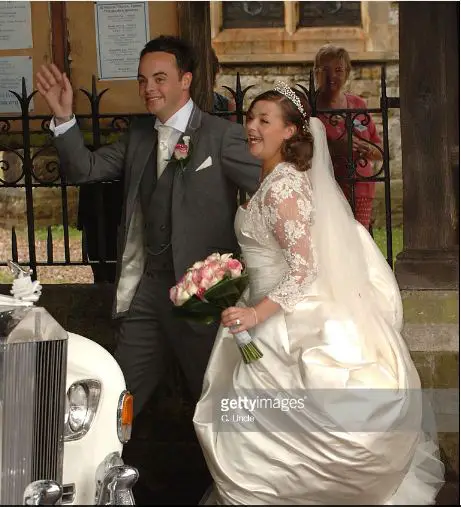 Anthony McPartlin gets married to Lisa Armstrong at a fancy wedding in 2006 (Photo: GettyImages)
After remaining married for 11 long years, the 42-year-old eventually filed for divorce in January 2018.
However, reports surfaced of the couple getting back together after Lisa reportedly supported her beau while he was spending his time in rehab post a drunk driving incident. Also, Lisa was also seen flaunting her engagement ring in public. However, the rumors were crushed after Mirror claimed there was no chance of the couple getting back together.
Anthony and Lisa's divorce has not been settled yet, but it seems like he has already moved on with his life.
Dating New Woman, Ex-Wife Responses
Less than six months after filing the divorce, Anthony became romantically involved with his personal assistant Anne-Marie Corbett.
The pair is believed to have grown closer after Anne comforted him during the time of his separation with Lisa. Like Anthony, Anne; who is a mother of two, had also gone through a recent tragedy as she broke up with her husband Scott in October 2017.
The couple became the support pillars for each other during their time of grief and slowly started developing romantic feelings for one another. Anne comforted Anthony in his hard time be it caught for the drunk driving incident or crashing his car in March 2018. She even joined him during his court proceedings.
A source claimed that the pair has been seeing each other since March 2018 when Anne was first pictured at Anthony's home taking his bins out and packing for him.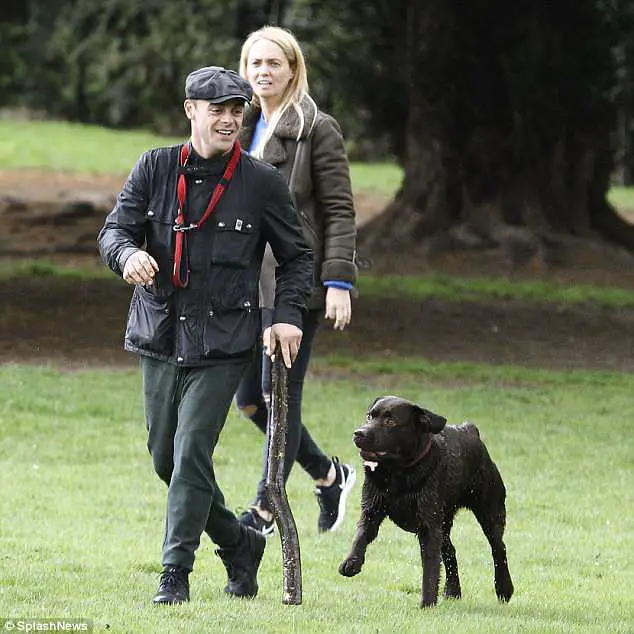 Anthony and Anne-Marie take their dog out for a walk in April 2018 (Photo: DailyMail.com)
An insider talked to The Sun about the alleged affair between the employer and the employee,
"He's had a tough time of it, but Anne-Marie has put a smile back on his face again - she has been his rock."
The source further added,
"They have been living in each other's pockets, day in, day out. Knowing someone is there for him has brought him back from the brink — she's put him back together again."
In June 2018, the couple was spotted enjoying shopping at Harrods, which hinted towards the couple's prospering romance.
But not everyone is happy about their link up, and it seems like Anthony's ex-wife Lisa felt betrayed after her husband moved on so fast. On 17 June 2018, she posted a tweet with two shattered heart emojis and a red love heart. Although, Lisa expressed no words in the post yet the symbols were enough to show her despair.
Another thing that could be bothering Lisa is that Anne is a proven fertile woman with two daughters, and Anthony has an unfulfilled desire for becoming a father which he could not succeed while together with Lisa. Back in 2011, the couple had expressed their ambition of becoming parents to their children; however, it could not be accomplished despite repeated attempts.
As for Anthony and Anne, fans may be expecting a wedding soon, but the couple is taking their time to cope with recent breakups. Further, they have not been on an official date, so it might be unsuitable to assume about them planning for a marriage.