Who could forget the new superhero that the movie Captain America: Civil War gave us in 2016, the one dressed up completely black.
Yes, the Black Panther!
It was more surprising to know the owner of the mantle was indeed the ruler of the African nation of Wakanda, T'Challa portrayed by Chadwick Boseman. The actor is currently looking forward to his new movie Black Panther, while we have a look at his concealed love affairs.
An Ordinary Love Life Of Superhero:
The man behind the black mask, Chadwick Boseman, is again knocking the movie theaters on February 16, 2018, worldwide with his upcoming movie, Black Panther. But the saddening part for the superhero might be his love career because no one seems to be knocking his heart till this date.
The superhero was once caught in a relationship rumor with a strange lady, as they were spotted arriving at LAX airport in December 2015. But the gossip couldn't be widespread, as they both managed the situation discreetly.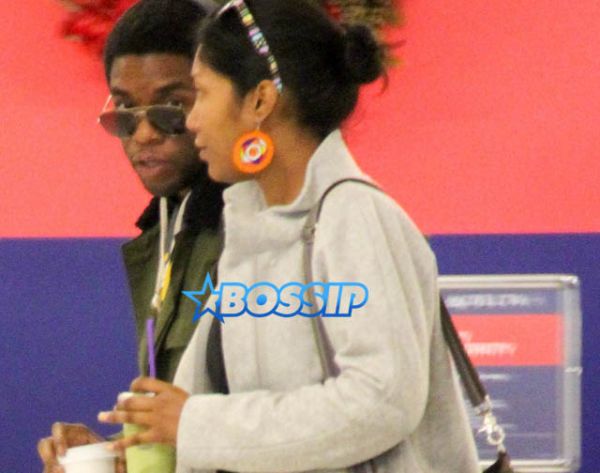 Caption: Chadwick Boseman spotted with a mystery woman at LAX in December 2015.
Photo Credit: bossip.com
They have not been spotted together after that moment, and this surely is good news for all single ladies who dream a superhero in their lives. Thus, Chadwick seems to be spending a superhero life with an ordinary love life without a girlfriend.
Well, he isn't unlucky at all because he had shared a moment of love with a beautiful and blonde actress Kristen Stewart just a year before he got spotted with the unknown lady.
That moment was indeed the on-screen moment, while they were the part of the New York Times' short film series.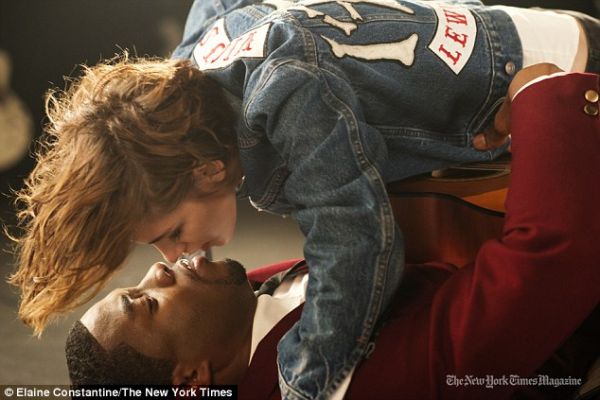 Caption: An on-screen romance of Chadwick Boseman and Kristen Stewart during a short film series in December 2014.
Photo Credit: dailymail.co.uk
The actor is completely silent about his dating plans and the plans to get married and having a wife. However, Chadwick seems to be having good moments with his friends and enjoying their company as he flaunted a get-together picture with his friends on Instagram on April.
A Short Wiki-Like Bio Of Chadwick Boseman:
Chadwick Boseman was born on 29 November 1976 in Anderson, South Carolina, USA. The actor stands tall with the height of 6 feet and is known by the name Chad among his close ones. He graduated from both Howard University, Washington DC and British American Dramatic Academy, England.
He has broad interests in acting, writing scripts as well as boxing and basketball. His script for the play "Deep Azure" was even nominated for a 2006 Joseph Jefferson Award for New Work. He is best known for Captain America: Civil War (2016), 42 (2013) and Get on Up (2014).
Caption: Chadwick Boseman as the Superhero, Black Panther in Captain America: Civil War. (Published on July 24, 2016)
Besides the most awaited movie, Black Panther, which is releasing on February 16, 2018, Chadwick has also been involved in other projects that include the future releasing movies like Marshall, a biographical thriller film to be released on October 13 this year and Marvel Studio's next venture Avengers: Infinity War to be released on May 4, 2018.
Caption: Chadwick Boseman's most awaited movie, Black Panther Teaser Trailer (Published on June 9, 2017)
The net worth of our new superhero equals to $5 million, which is definitely from his acting and his works as a playwright and screenwriter.
#American Actor
#Captain America
#Black Panther
#Avengers: Infinity War
---