Entertainment
Brittany Furlan Secretly Split With Her boyfriend Turned Fiancé; Dating Again Or Neglecting Relationship?
When television personalities are struggling and working hard to mark their place in the industry, YouTube personalities, and Vine stars are getting popular day by day.
Well, there are so many Vine stars who have entertained us with their videos, but Brittany Furlan is undoubtedly one of the funniest vine stars you will ever come across.
Do you know that Brittany, who is a perfect combo of sarcasm and beauty, has secretly separated with her fiancé? Is she neglecting relationship or is dating again let's find it out.
Brittany's Boyfriend and Dating Status:
Drop dead gorgeous Brittany who is not shy and afraid at all to make a fart joke was previously involved in a romantic relationship with director Randal Kirk. Brittany took no any time to get engaged to her boyfriend.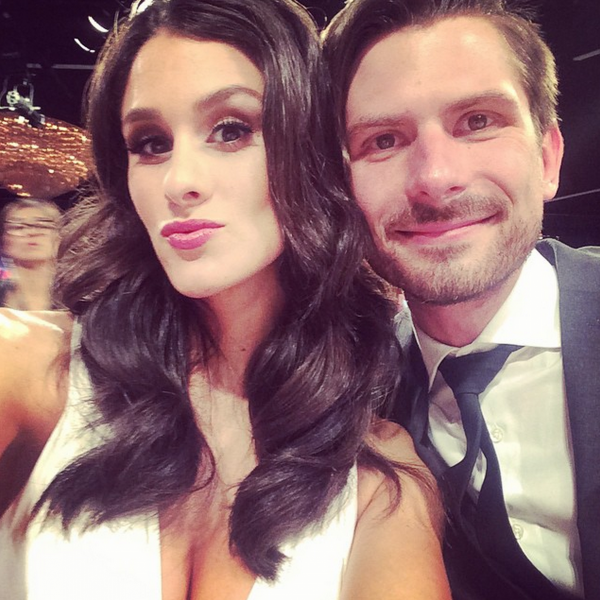 Caption: Brittany Furlan and her fiancé Randal Kirk in the year 2014.
Photo Credit: bustle.com
However, their engagement couldn't last long. On May 19, 2015, Brittany took to her Facebook to reveal that she is single after four years of relationship. During that time, she was engaged to Randal. However, she didn't mention the name of the guy with whom she was separated. She wrote-
I am going through some big changes in my life right now...For the first time in over 4 years, I am single. I was cooking dinner for myself tonight and was playing some music but everything still felt so quiet. It's interesting how much a person's soul/energy fills a space. It made me realize that, for the first time in several years, I never knew this quiet; the natural sound of the world and myself. Change isn't easy. And it certainly isn't always fun, but when we allow ourselves to face change, we can look change in the face and say- "I'm ready for you"
Caption: Brittany Furlan announcing her split with boyfriend through her Facebook on May 19, 2015.
Likewise, in December 2015, Brittany took to her Twitter to reveal that she will get married in a year or next two years.
Nevertheless, she didn't manage to tie the knot in 2016. On April 2016, she indirectly revealed that she wants to get married soon. On her Twitter, she shared-
It seems that Brittany is not running away from relationships but is eager to get married. We hope she finds her Mr. Right soon and lives a happy married life.
Thirty-years-old Brittany Furlan was one of the most popular video stars on Vine until November 2015. She has not only gained popularity by sharing 6-seconds videos on Vine but also for appearing in We Are Your Friends (2015).
Caption: Brittany Furlan's Vine compilation.
Brittany Furland's New Boyfriend?
Recently it was revealed that Brittany has found a new lover in her life and he's quite a bigshot.
The vine star was spotted making out with MÖTLEY CRÜE drummer in Banzai Sushi, Calabasas. Tommy who was formerly in a relationship with Sofia Toufa is over 24 years older than Brittany who was dressed in a white Budweiser crop-top, shredded jean shorts, a brown suede purse, and black booties while being braless the entire time.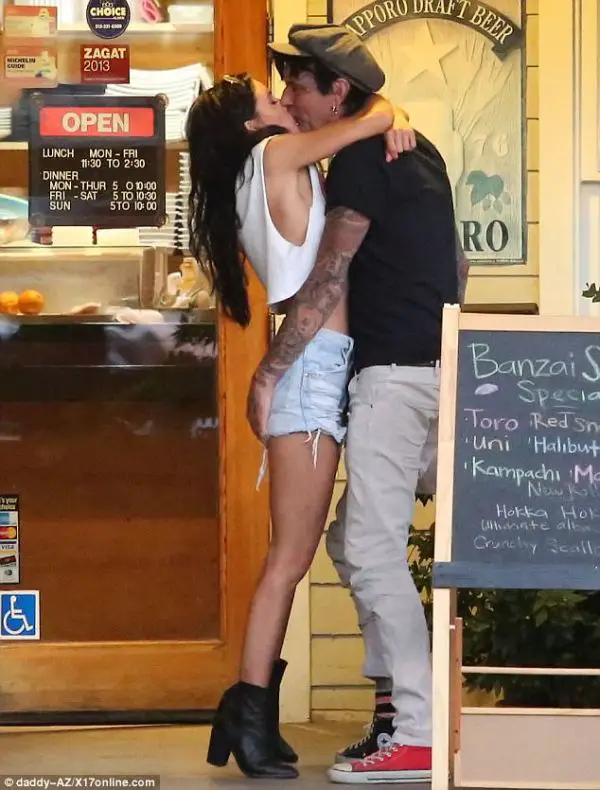 Caption: Britany Furlan and Tommy Lee make out following their date at Banzai Sushi.
Photo-Credit: Dailymail.co.uk
MÖTLEY CRÜE disbanded in 2015 after their $86 million grossing final tours and the drummer has a lot of free time on his hand to date Brittany. Lee was also previously married to Pamela Anderson and had two sons with her previously.

Brittany who has appeared in Pitbull's "FireBall" in 2014 has been receiving an eye-catching salary from her profession. Her net worth is estimated to be $800 thousand.