Entertainment
Rachel Hunter Now After Children & Divorce With Older Husband; Dating Again?
Marrying the popular rockstar Rob Stewart in 1990, Rachel Hunter entered a sinuous road to broken relationships. After becoming a mom to two kids and facing an already painful divorce, the beautiful model has now been dating many boys to find her ideal match. Her relationship with......is yet to be speculated as a happy ending or a more painful ending.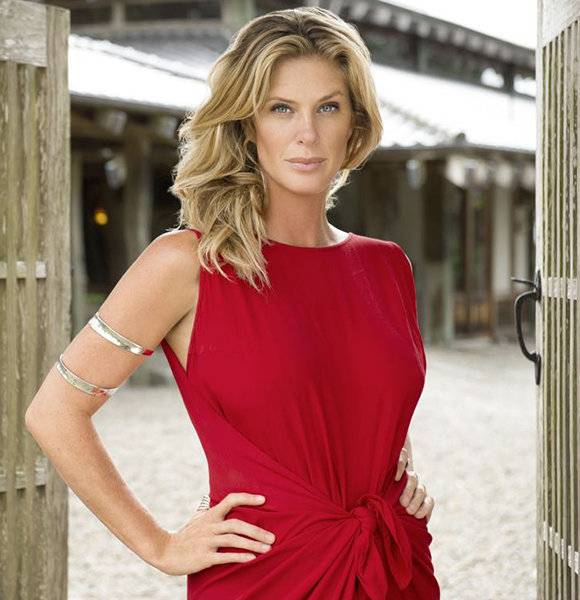 Becoming one of the top fashion models of the 1980s, to being a former wife of the rockstar Rob Stewart, Rachel Hunter has come a long way on her dating chart.  
The international model, age 49, is not only renowned for her natural beauty and sexy personality but also for her high-profile dating stories. 
No wonder even at her late forties, the supermodel has been successful in keeping her dating life active.
After her split with ex-husband Rob Stewart, the model went through a heart-wrenching episode of sadness. But the men she met along the way helped her see a brighter picture of life. But, who all did Hunter date is still a list to be read below!
Rachel Hunter Fighting Through Her Ended Marriage:
What Hunter and Stewart had was a quick connection. After getting to know each other in a club, the two quickly fell in love and even arranged their wedding in Beverly Hills on 15 December 1990.
Even with 24 years of an age gap, the couple shared the immense love and made a happy family of four with their two children named Reene and Liam.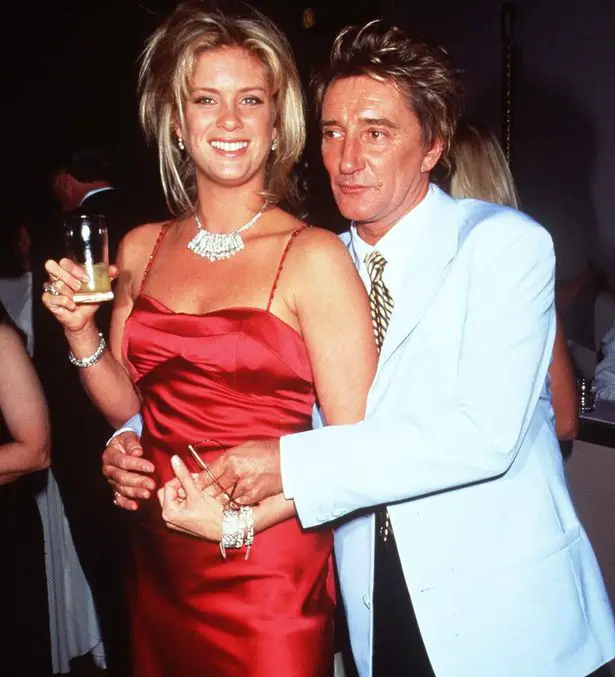 The beautiful moment, Rachel spent with Rob while they were together (Photo: Mirror.com)
With vows swapped to never leave each other till the end, the couple in the period of nine years broke it by calling an end to their marriage. Stewart, who made Hunter his second wife, believed that she was really the one for him.
But somehow, with such a huge age gap, things didn't go he expected, so he put an end to their relationship. Hunter, at another end, faced with one of the most depressing phases of her life after receiving just £5 million from his £100 million fortune at the time. 
Dating List Of Hunter After Divorce:
While the supermodel has a long list of dating list, Hunter might be finding difficult to find her ideal match. She tried out short-lived affairs with many guys, including Robbie Williams in 2002.
The two had a steamy connection which was brought to the public's attention via a footage of their beautiful naked pool photographs taken in one of the hotels in LA. The couple couldn't elongate their ties so ended their relationship.
The Dancing with the Stars star then went her ways in dating Tommy Lee, who was the former husband of Pamela Anderson. Then, later the model switched to the singer Wes Scantlin. Scantlin broke Hunter's heart once again by dumping her to date the model's stepdaughter, Kimberly Stewart.
After this humiliating end, Hunter then moved to her next lover, Jarret Stoll, who came with a bright start for Hunter.
Read Also: Blu Cantrell Married? Five Facts - From Past Dating Affairs To Current Whereabouts
After meeting the Canadian hockey star, the pair started dating and sharing a beautiful connection. It was after she met the ice hockey star Stoll that she thought he was the only guy who could match up to what she wanted in her life.
Stoll on his behalf did whatever he could to make her happy. The so-in-love couple then decided to get engaged in the year 2008 after Jared bent his knees to her.
Everything was planned for the wedding, starting from the guest list to her dress and the venue. But a massive shocker came knocking down her door after Stoll called an end to the wedding. Planning a perfect wedding for the perfect day just added more heartache to Hunter.
Related Post: Wedding Bells In Montana! Jarret Stoll Married Girlfriend Erin Andrews After Years Of Dating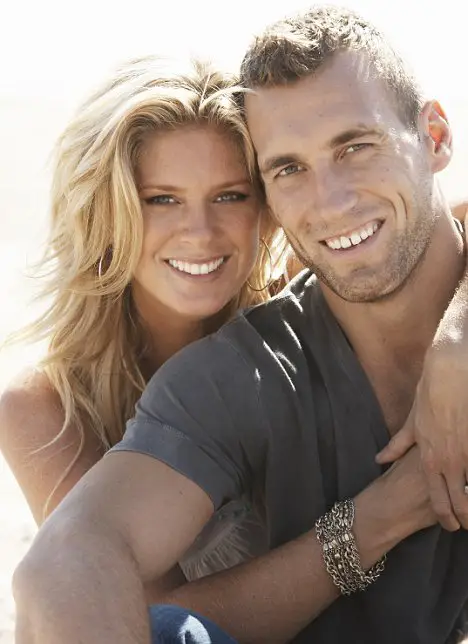 Jarret gave Rachel a nasty end to their relationship (Photo: Hockeygods.com)
Putting up a brave face after torrents of relationship downfall, only recently the glamour model decided to come back to the dating frame. Last year in February, the star was spotted to have spent an evening with the Game Of Thrones star, Joe Naufahu.
Discover More: Matthew Rhode Age 36 Married, GOT Themed Romantic Wedding Ceremony
Spending time comfortably in the bar till three in the morning, she just gave her followers with enough evidence of her next potential boyfriend.