Entertainment
C. C. H. Pounder Ended Her Married Life With Husband But Was It A Divorce?
Carol Christine Hilaria "C. C. H." Pounder is a well-known actress who needs no second introduction. She is a legendary actress who has nothing left to do that makes herself satisfied.
But there is one void in her life, and that happens to be present in the personal front of life, as she is not with her husband anymore. But what is the reason behind that? Is she divorced or separated with her husband or there any other reason behind that? Let us find out!
Why Is C.C.H Pounder Not With Her Husband? The Reason.
When you and your husband are on longer together, people often speculate of you underwent a divorce or separation with him. Similar speculations were made about C.C.H Pounder, as she too is no longer with her husband; but what is the reason behind it?
The reason for that is not divorce, not separation and certainly not extramarital relationships as the husband of Pounder, anthropologist Boubacar Kone passed away back on August 3, 2016, in Los Angeles at the age of 74.
The couple married back in 1970 and shared three children together, two daughters and a son namely Nicole Kone (born1971), Libya Kone (born1973) and Matthew Kone (born1982).
Moreover, they also have six grandchildren namely Elisa (born in 1994), Michelle (born in 1999), Kelly (born in 2002), Libya (born in 2005), Enid (born in 2007), and Matthew (born in 2010).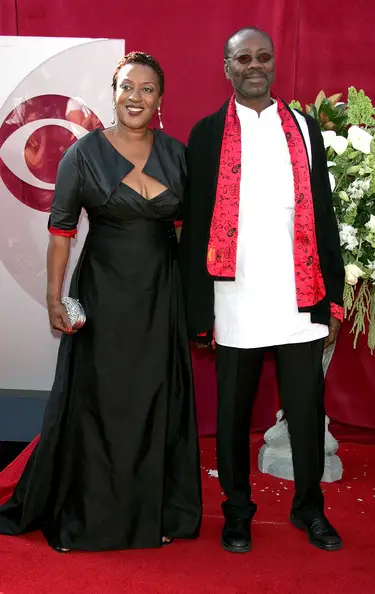 Caption: C.C.H Pounder and her husband, Boubacar Kone.
Photo Credit: zimbio.com
While they were together, they owned Pounder-Kone Art Space located in Los Angeles.
Back in 1993, Pounder and Kone, a native of Senegal, founded and built the famous "Musee Boribana," the first contemporary art museum located in Dakar. Moreover, the couple donated the very museum and its collections to the country in 2014.
Even though Kone is no longer breathing on Earth, he is alive in the thoughts and memories of his family.
More You'd Like to Know About Pounder.
Born on 25th of December, 1952, in Georgetown, British Guiana, C.C.H Pounder is a Guyanese-American actress, who is best known for her successful projects like "Avatar," "NCIS: New Orleans," and "Bagdad Cafe."
The overwhelming success of these, as well as other projects, have helped her accumulate a healthy net worth of $6 million.
Pounder played Queen Moat in James Cameron's monster Sci-Fi "Avatar."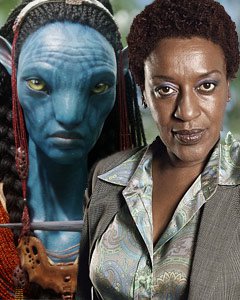 Caption: C.C.H Pounder played Queen Moal in Avatar.
Photo Credit: movieweb.com
She also was in attendance for Avatar opening in Disney's Animal Kingdom in 2017 alongside co-stars like Zoe Saldana, Sigourney Weaver, Sam Worthington, and Stephen Lang.
Moreover, she is known to have a gift line where she designs jewelry, picture frames, shirts and many other things.
Stay with us for the emerging updates on C.C.H. Pounder!