Entertainment
Carl Quintanilla Talks About His Much Speculated Ethnicity, Wife Judy Chung and Their Lovely Children
It wouldn't be an arduous task for CNBC viewers to recognize him. The American journalist Carl Quintanilla, who is known for his journalism and media career, has a beautiful family to get back to after a long day's work.
Wife and children of CNBC's Carl:
As a first-time parent, Quintanilla expressed his joy to TVNewser in 2009, "I can only say it's everything my friends and family have described - times 1000."
Carl tied the knot with a former producer for the CNBC and MSNBC show, Judy Chung, in 2005. He became a father of twin daughters: Ava Jane, and Lily Anna, in 2009
Even if they are busy fulfilling their respective schedules, they have been able to look after their children wisely. The 45-year-old talented journalist is living a prosperous life with his family. He shared a picture of his girls on the occasion of his wedding anniversary which coincidentally happened to be his daughter's birthday as well.
The recent purchase of the award-winning reporter includes a lavish Hampton house in Bridgehampton in the Barn & Vine neighbourhood. He along with his wife who is a former CBNC and MSNBC producer Judy Chung now works for Ralph Lauren bought the house for a whopping sum of $3.2 million, according to the development's real estate firm.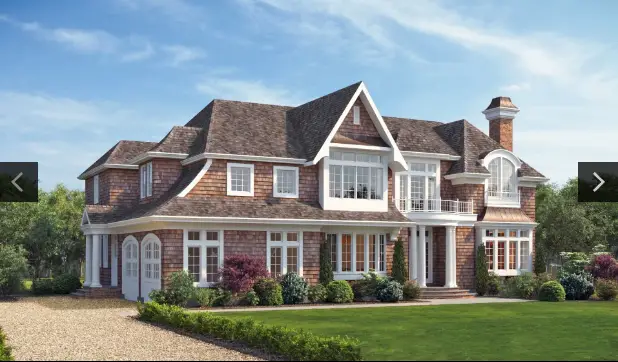 CNBC's Carl Quintanilla's new house (Observer.com)
The house is spread in the 4,269-square-foot lot and has seven-bedroom and 6.5-bathroom.
Till date, we have not witnessed a single divorce rumour about the husband and wife. We can easily assure that they share a strong marital bond. Carl is having a good time with his wife and children.
The ethnicity of "Squawk on the Street" anchor:
It is believed that he is of Asian ethnicity. Furthermore, he follows Buddhism. He has been able to keep his personal life as a mystery.
Carl has earned both recognition and awards through his mountainous hosting skills. Till date, he is estimated to have piled up total net worth amount of 2.5 million dollars.
Boxing lover Carl also likes to express himself via Giphy. Giphy fan detected!!!!
Carl Quintanilla in CNBC (Published: Jan 2, 2014)
Career History of Carl Quintanilla:
The Michigan-born American journalist graduated from the University of Colorado Boulder in 1993 with a Bachelor of Arts degree in 'Political Science.' He went on to work in Journalism for Boulder Daily Camera, National Public Radio in Washington D.C., The Wall Street Journal and eventually, CNBC. Always known for being dedicated to his work, he received an Emmy award as well as a Peabody award. His latest well-known Jig was as a Republican CNBC Debate moderator for the 2016 US presidential election in October 2016.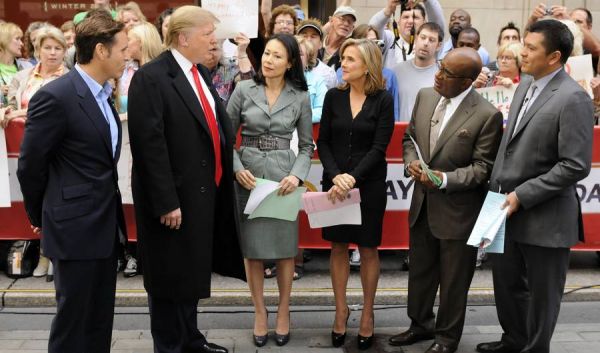 Carl Quintanilla alongside his coworkers interviewing soon-to-be American President (as of December 18, 2016) Donald Trump
Emmy Award-winning reporter Carl Quintanilla is an American journalist who is working for CNBC. He was an anchor of CNBC's Squawk Box, and Squawk Alley morning programs formerly. Carl has also served as an NBC News correspondent based in New York and Chicago. He has substituted on both the NBC Nightly News and the Today Show. He is also busy as one of the principal anchor of CNBC's "Squawk on the Street." He is also a co-anchor of "Squawk Alley," along with Kayla Tausche and Jon Fortt.
The co-anchor of CNBC recently did news about the president Trump's tariffs on its neighbours: Canada and Mexico.