Entertainment
Caroline Rhea: Wondering About Her Married Life And Husband? Well, Get Your Answers Here
Life is long, and everyone needs a companion to share their happiness and sorrows. We want someone to be by our side in our good and bad times so we keep on searching for a perfect partner who can spend their time with us and be with us on our journey. Our search continues until we find a perfect person for us.
What if your perfect partner turns out as an imperfect one? What if that person is different from what you had expected him/her to be? Well, Caroline Rhea aka Hilda Spellman from "Sabrina, the Teenage Witch" knows about it better that anyone else. She has been into many relationships, but not a single one was successful. Let's find out her love life and partners who turned out as imperfect for her.
Relationship: Boyfriend or Dating
Canadian actress, stand-up comedian and model Caroline has won million of hearts with her sensitive portrayals. Likewise, there were some men in her life who were able to captivate her heart.
According to whosdatedwho.com, she was in the relationship with three different persons. According to the site, she was dating Bob Kelty from the year 2002-2003. However, other informational sites suggest him as her fiancé of three years.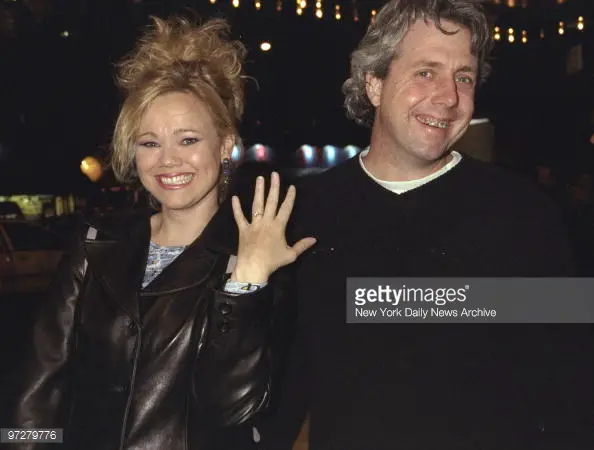 Caption: Caroline Rhea and her fiancé Bob Kelty when they were engaged.
Source: gettyimages.com
At Caroline's Telepictures launch party in 2002, she even said that she would love to get married to Bob. She said-
"I am so excited. I wish we had God or a minister here so Bob and I could finally get married — so many people are here."
It seems that she had quite a serious relationship with Bob Kelty but their relationship had no happy ending.
The wounds in the heart after splitting with Bob were healing with time. She then met Florida native stand-up comedian Costaki Economopoulos with whom she fell in love. From the year 2004-2010, Caroline was in a relationship with Costaki. She was also said to be in an affair with American singer Chris Isaak.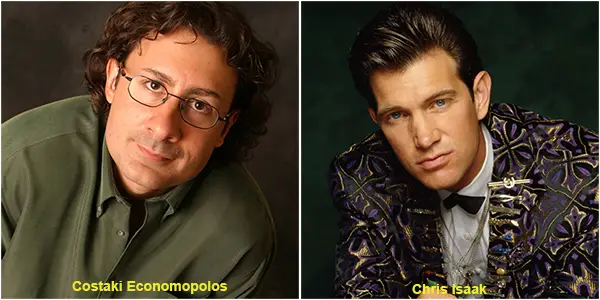 Caption: Caroline Rhea was in a relationship with stand-up comedian Costaki Economopoulos (2004-2010) and American singer Chris Isaak.
Source: liverampup.com
Married, Husband or Single?
Fifty-two-years-old Caroline Gilchrist Rhea has never been married though she has been into multiple relationships. Once she dreamt of getting married to her fiancé Bob Kelty, but it couldn't end as a reality.
Likewise, she might have thought of making Costaki Economopoulos her husband as they have a daughter together. Caroline gave birth to their daughter Ava Rhea Economopolous on Thursday, October 23, 2008. Costaki is now married to Christa Meola in December 2013.
My Baby Daddy's getting married on Thursday. I'm so glad it's not happening around a major holiday so I won't always have a sad association.

— Caroline Rhea (@CarolineRhea) December 17, 2013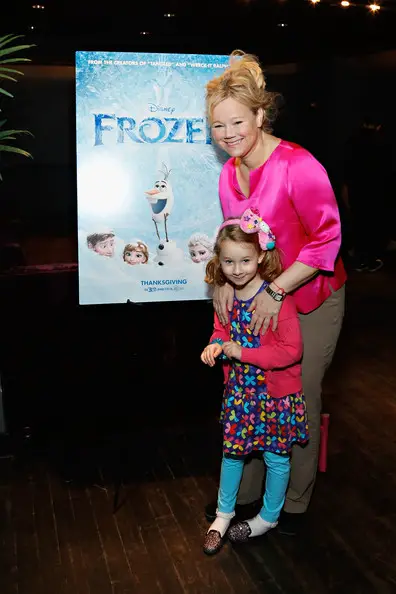 Caption: Caroline Rhea and her daughter Ava Rhea Economopolous together at The Tribeca Grand Hotel In New York at a Special Screening Of Walt Disney Animation Studios' "Frozen."
Source: zimbio.com
Caroline Rhea is the original host of the NBC's reality television show The Biggest Loser. Likewise, she is also popular for her syndicated talk show called "The Caroline Rhea Show." Caroline has been able to mark her place in the industry with huge popularity and wonderful earnings.
Her net worth is estimated to be $2 million. Meanwhile, the host of NBC's "The Biggest Loser" Caroline was asked about weight loss as she looked younger day by day.