Entertainment
David McIntosh Is Not Gay! But That Does Not Mean He Is Good At Keeping Girlfriend Either
The ITV2 show 'Bromans' has ended its first season early this November, introducing us to the winner gladiator of the season, Tom Trotter.
But while the show got mixed reactions from the people, one man has always been on top of the talks. Well, he is non-other than the mentor of the show and former Gladiator, David McIntosh.
David, indeed, has always been a part of the public gossips due to his dating affairs with a string of famous woman. Besides being a former military, security operative, model, and TV personality, David is infamously known as a guy terrible at keeping the relationships with his girlfriends.
So, let's begin to get through the infamous relationship timeline of the TV star, who in no way seems to be a gay, as per the rumors raised by the speculators previously!
David McIntosh; A Man Who Can't Stop Cheating Women:
David's recent gossips about his dating affairs in the American TV show 'Famously Single' lets the people know much about his behavior and the reason why he ultimately fails to maintain a relationship.
In the show, he revealed:
"When I get into a relationship it is all about being faithful 100 per cent, but what are you going to do when you're partying and you're drunk and you've got a plethora of delicious beautiful women coming on to you?"
Then again, he made a statement about being a man after all.
"You think you are not going to get caught. You are a man at the end of the day."
Speaking much about his not so appropriate behavior, David gushed:
"The girls gravitate to me. I can't help it I was born like this. I get a lot of women throw themselves at me. They are a sucker for abs and a good jawline."
These statements apparently disclose the fact; why his every dating affair is followed by a split. Precisely, it has never been hard for him to find ladies to date, but, keeping them has always been arduous for David.
Though non of his relationships were steady, David is a father of his six-year-old son, Logan Phoenix McIntosh. He shares his son with his fitness model ex-girlfriend, Rachel Christie.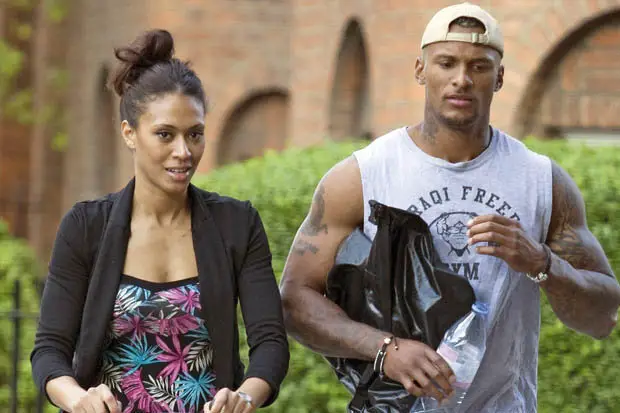 Caption: David accompanied by his ex-partner Rachel.
Photo Credit: Daily Star
After the concealed split with the mother of his son, David dated series of females, which include Chantelle Houghton, Danielle Lloyd, Chanelle Hayes and Sarah Harper.
David even got engaged to the British model Kelly Brook in March 2014, after dating her for a month.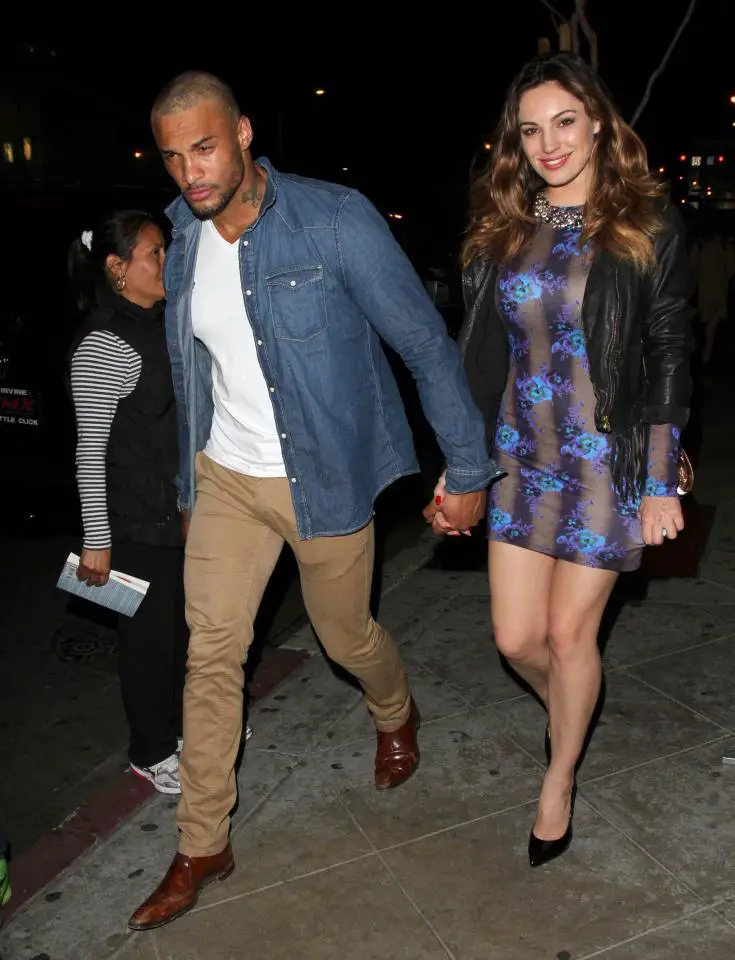 Caption: David with his former fiancee Kelly as they have a night out together.
Photo Credit: The Sun
However, the two couldn't escalate their relationship, as David's cheating revelations came to light involving his ex-girlfriend, Sarah.
The turbulent relationship with Kelly finally ended in November the same year, even though the split was already announced earlier in September.
After Kelly, few more ladies came into the life of David, including Jess Impiazzi, Aisleyne Horgan-Wallace and the most significant being an Australian jewelry and fashion designer, Juliet Bakos, who he began dating from February 2015.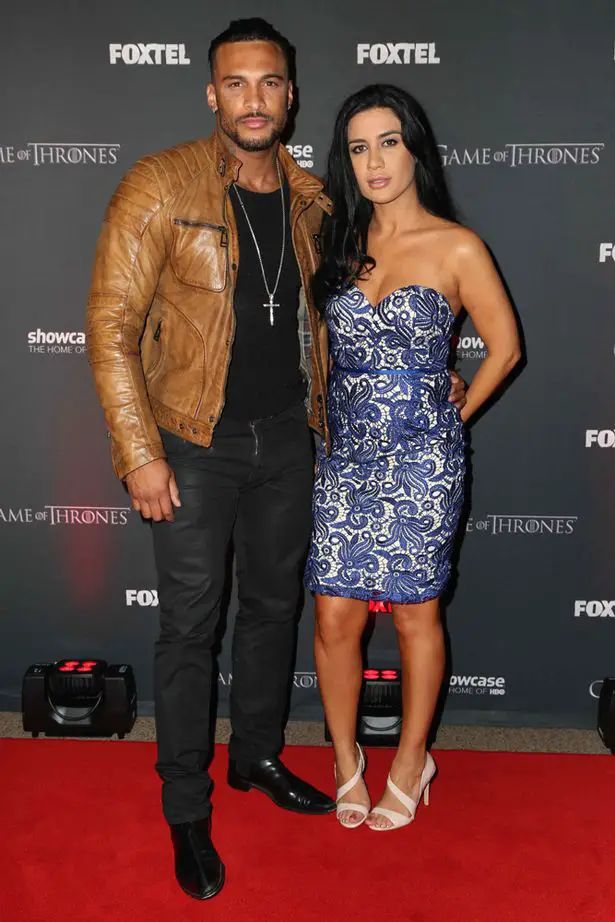 Caption: David with his ex-girlfriend Juliet in an event.
Photo Credit: Mirror
While David's relationships with Juliet kept flourishing, his ex, Kelly was still in contact with him. Kelly even sent him messages criticizing the women he had been linked to since their split.
In response to Kelly's behavior, David decided to take her messages' screenshot to Twitter and give her a lesson amid his followers.
Getting back to David's relationship with Juliet, he has revealed about having tied a knot with Juliet, making her his wife. But, like every other relationship of David, the married pair suffered a split too. The reason for couple's split was cited to be the distance and differences caused by David's appearance in 'Famously Single.'
David divulged on the matter,
"It was just differences. She didn't want me travelling for work. She didn't want me to go to America. She waned me to do some nine-to-five job, and that isn't me. I wasn't ready to retire in Australia."
Additionally, talking to MailOnline in an interview, David talked about his single status helping him focus on his work.
"I was married, now I'm not married. But that's fine because I'm focusing on work, getting out there and travelling around. It's better for me to be single."
However, contrary to what David stated, Tiffany Pollard, David's co-star from the show 'Famously Single,' allegedly said that David slept with her while they were on the show.
Well, by the looks of it, it seems like David doesn't know when to stop!