Entertainment
Domani Harris Dating At Age 17? Elevating Rapper On Father's Footsteps
Domani Harris, an Instagram star with over 450,000 followers, has been reportedly dating an Instagram star.
However, the Georgia native has been deliberately low-key about his dating life and has let in on few insights. His followers have been raising questions regarding his love life.
Well, read ahead to know about the woman in his life.
Dating Instagram Star, Cute Couple
Domani Harris, known for his appearance in the VH1 reality series, T.I. And Tiny: The Family Hustle, has gained a lot of fan following since he first appeared in the series. While his admirers are more interested in his love life, he has been able to keep it at bay for his fans.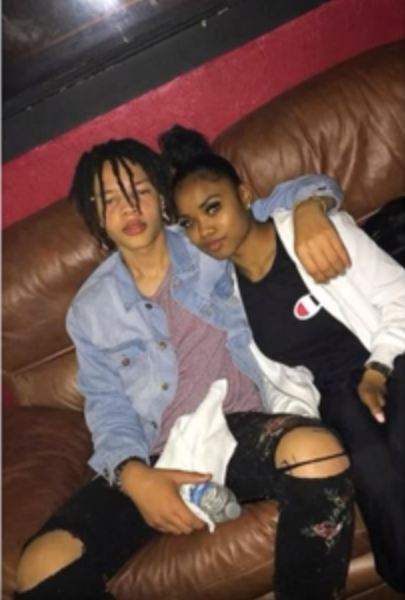 Domani Harris with alleged girlfriend Curious Dues (Photo: youtube.com)
But now, it has come to light that Domani, at the age of 17, has been romantically linked with Curious Dues, an Instagram star.
Though the possible-couple has remained tight-lipped regarding their special friendship, some Youtube channels have posted videos relating to their alleged romance.
Back in July of 2017, the news of them dating had surfaced the media. The teenage rapper had shown off his pictures with the rumored girlfriend through his social media.
As of now, the reported couple has been able to keep their relationship a low-key on social media. Neither of them has commented on the matter officially.
Famous Dad, Mom, Siblings, Early Sucess
Domani Harris, who is stepping into adulthood, was born with a talent that has awed many. He is the second eldest son of T.I., also known as Tip Harris, a famous rapper, and LaShon Thompson. His mom LaShon is a reality star.
He has been blessed with many siblings in his life. He has three brothers; Major, Messiah, and King, and three sisters; Heiress, Deyjah, and Zonnique, who are all blood related to T.I.
You Gone Need Me singer Domani, who celebrates his birthday every year on 16 March, has been following the footsteps of his father, rapping his way into the world of entertainment. At the early age of 10, he made his reality television debut via T.I. And Tiny: The Family Hustle and appeared in its six seasons alongside his family members. The viewers have adored him since then.
Later, he made his debut as a rapper in 2011 when he was on tour with his father. Domani watched his father rapping most of his life and chose the same path for himself. He released his first album EP (Extended Play), The Constellation when he was 16 in 2017.
The album gave insights on plagues in society, societal struggles, and situations that bar people grow in their life despite being born into fame. He is not a spoiled kid with a silver spoon in his mouth instead he is a wise teenager who expresses his struggles of life through his music.
The 10-track project undoubtedly was mature and well-articulated. Domani unpacked yet another project in 2018 titled Amygdala. His early success shows that he believes in leaving the nest and finding his purpose in the world.