Entertainment
Gregg Leakes, Age 63, Divorce Was Lesson For Both; Wife Spills The Reason
Gregg Leakes, who is a real estate investor and consultant, had ups and downs in his marriage with The Real Housewives of Atlanta star Nene Leakes. The pair stumbled through a lot of challenges before deciding to end their relationship.
However, Gregg's wife described the split as a lesson for both as the two again rebounded to each other after the divorce.
Now, if you are wondering what caused the couple to move in separate ways, then you are welcome for a treat!
Gregg's Wife Spills Reasons For Divorce
Gregg Leakes was in a married relationship with the television personality, NeNe Leakes since 1997, and the couple together has a son named Brentt.
The pair managed to survive the challenges together for 20 long years, but when things started to worsen, NeNe eventually filed for divorce.
Gregg separated with his wife back in 2011, and the two went on their paths. However, after two years of their split, the couple got back together. They re-engaged and even tied the wedding knots in 2013.
Gregg's wife NeNe, who believed that her relationship with Gregg was based on friendship, opened up about the reasons for splitting during a TV One's Uncensored series in April 2018.
In the interview, NeNe divulged that she filed the petition due to Gregg's behavior towards her, and admitted that Gregg was not treating her the way she wanted to be addressed. She uttered.
" I filed for divorce because I always felt like you have to teach people how to treat you and I felt like at that time that Gregg wasn't treating me the way I felt I should be treated."
Moreover, NeNe added that she wanted to teach Gregg a lesson by divorcing him, and claimed that she was successful in doing so.
"It was me teaching Gregg a lesson, and I think he got it."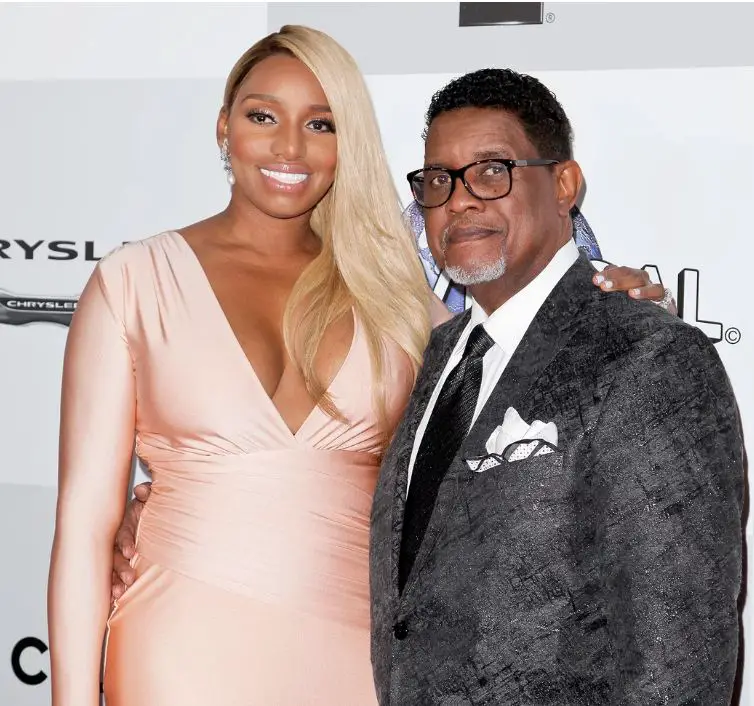 Gregg Leakes with wife NeNe Leakes (Photo: people.com)
Indeed, the divorce has led the couples to be more loving again, and as for now, it seems like the pair is inseparable. Before NeNe, Gregg was in a marital relationship and had children while NeNe was a single mom.
Gregg Leakes's Illness
Gregg Leakes, who gained exposure through his on-and-off relationship with his wife NeNe, dealt with health issues back in November 2017.
Gregg always had a thought that he would have heart problems as his father had heart issues. The thoughts came true when Gregg suffered from chest pain, and got admitted to the hospital for minor surgery to see if he had a blockage in the heart.
Talking about the incident with the Real Housewives of Atlanta in November 2017, NeNe revealed that she was devastated to know about Gregg's condition. During the series, she even cried imagining the absence of Gregg in her life.
For good, after few days, Gregg went home with his loving wife, and doctors' order for complete bed rest.
As of now, Gregg is elevating the status of his health while living with his wife along with the net worth that estimates to be of $4 million.