Entertainment
Jess Greenberg Has Boyfriend? Dating Status & Growing YouTube Fame
British Singer Jess Greenberg is one of the talented women, who became a heartthrob in the youtube world for her acoustic cover versions of the rock classic music.
With her remarkable guitar playing talents and gorgeous looks, Jess amassed a huge fan following that included men who were in awe of her. But has she found her 'Mr right' amid her crazy male fans?
Well, jump in the article to find the answers!
Low Key Life Hints Boyfriend?
Jess, who became a celebrity via YouTube, has kept her personal life away from the cameras. Though she got famous, she never mentioned any of her family details in her social media accounts, except for the fact that her parents are supportive.
Likewise, she has also not hinted anything about her love life in those accounts. Importantly, she has not uplaoded any videos or any posts on her YouTube and other media since the early months of 2017.
So, looking at the moment, it's not sure if Jess is dating any boyfriend or not. Her love life is just anonymous like her ethnicity and parents details.
Rise As A Celebrity
Jess was always a big fan of music and loved to perform wherever she got a chance. Her interest in music got enriched when she watched the movie School of Rock in 2003, and since then became a fan of rock music.
Jess started listening to famous rock bands such as Guns N' Rose, Red Hot Chili Peppers, AC/DC, and so on. At the age of 15, she created her YouTube channel "JessGreenberg1" in 2010.
Jess started to cover popular song and uploaded it to her account. With her ascending number of contents in her channel, Jess steadily earned fame and amassed 1.26 million of subscribers in her video channel.
However, in midst of her popularity, Jess also got into scandals in regards to her preference of extremely low-cut tops that she flaunted in her videos. It happened when Jess turned 18 and started to post the videos with her not-so-subtle changes, making it apparent that her many followers were attracted with her looks as well.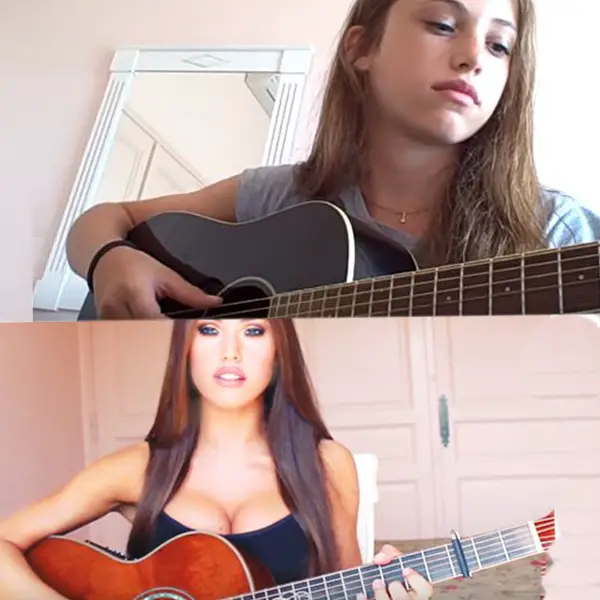 Jess Greenberg's controversial change as per her YouTube video
Despite all the controversies, Jess awed her followers with her rock covers and impressed a lot of people. But she stopped posting videos after the October of 2016.
YouTube Break Due To Profession?
Beside her popularity as a YouTuber is a successful analyst. She graduated from the University College London on 10 September 2016 and earned the degree in Statistics, Economics, and Finance while securing four A's and one A* in A-Level.
She had served as an intern in the companies like Goldman Sachs, Barclays, BAML and Morgan Stanley during her college time. But as soon as she graduated, Jess joined the Winton Capital as an analyst in October 2016 and started working there with the head of Middle East Business Development and Investor Solutions.
Perhaps due to her career, Jess is now on her break with YouTube. She has not uploaded any of her new cover songs.
It looks like we will have to wait until Jess appears in her videos shares on why she is in such a big break while everyone went crazy for her.