Indeed the heart of millions breaks when the relationship status of everyone's heartthrob transforms from single to taken. This time, the heart is broken by an account manager, Jessica Clarke.
She managed to snag the heartbeat of the nation, The Bachelor star Ben Higgins. And in response, The Bachelor alum shocked his fans by making his romance with his girlfriend public.
Dating Ben Higgins - How Their Romance Started?
Jessica and Ben's love story started pretty simply. So, if you are expecting The Bachelor level drama from their account, you might be disappointed.
Ben of height 6 feet 4 inches (1.9m) first slid into Jessica's DM on Instagram. Well, kudos to him for making the typical millennial move to woo his lady love. After he made the first move, the love sparks flew in no time.
And the distance between the two - Jessica from Nashville and Ben from Los-Angeles - made them so fonder of each other that they flew to meet each other and spend quality time together.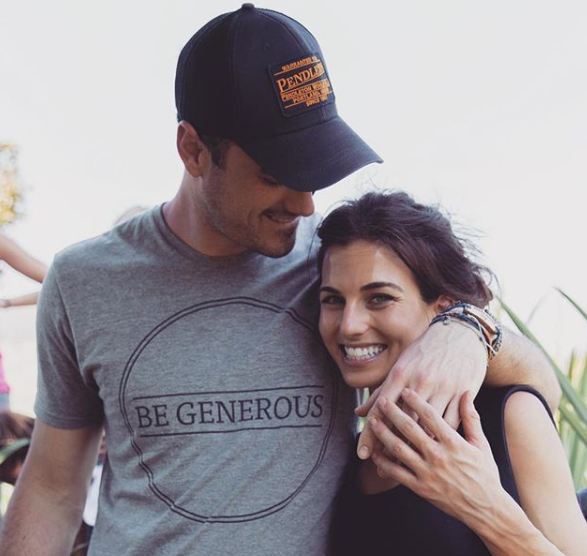 Jessica Clarke shares a hug with her boyfriend, Ben Higgins on 21st February 2019 in Honduras (Photo: Ben's Instagram)
Although Jessica, age 21, and Ben introduced each other as girlfriend and boyfriend via Instagram on 21st February 2019, their dating dates months back.
It is understandable why it took time for them to make their romance public: Ben underwent two heartbreaks on television, first on The Bachelorette where he ended as a second runner up and second on his season of The Bachelor where he was the lead.
For a while, he did get his happily-ever-after with season winner, Lauren Bushnell. But, the happiness was short lived as they announced their split on 15th May 2017.
Ben Higgins' Previous Relationship:- Dis-Engaged! Ben Higgins And Lauren Bushnell Split With A Heavy Heart
Well, another reason for the secret romance maybe for Jessica's sake. As unlike her boyfriend, she is not a reality star and not used to the limelight. One thing can be said for sure, Jessica has finally found her courage to go public with her romance.
Furthermore, Jessica and Ben have a significant thing in common between them. Their mutual love for Jesus Christ. Ben did mention on The Bachelorette about his Christian religion.
His girlfriend, on the other hand, is so in love with Jesus that her Insta Bio reads the Bible passage 1 Thessalonians 5:16.
On Jessica Clarke's Education And Family
Jessica may not be familiar to the limelight, but she sure is a talented lady. With support from her parents - Jay and Jill Clarke - she completed her education from the University of Mississippi in Integrated Marketing and Communications. After graduation, she got a job at Valet Energy as a key account manager.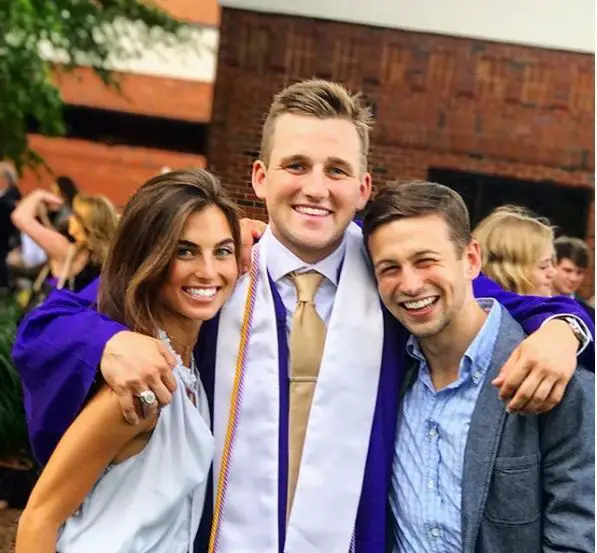 Jessica Clarke celebrates her brother Philip's graduation on 30th May 2017 at Nashville, Tennessee (Photo: Jessica's Instagram)
Coming from a stable family, Jessica is extremely close to her parents and brothers. Her younger brother Philip Clarke is a baseball player, and also a graduate from Tennessee.
She keeps posting about her family in her Instagram while sharing beautiful snaps with them.