Entertainment
TV Personality Julissa Bermudez: Keeping Status Private, Dating a Musician Boyfriend? or Is Married, Husband?
Being a celebrity is tough at times as each of their life happenings becomes a public affair. No matter how they try to keep the media and paparazzi away, they eventually get caught. And here we have an actress who tried her best to keep the affair private but couldn't prolong the privacy after 2014.
An American Television personality, Julissa Bermudez and boyfriend, Maxwell reportedly started dating long ago. In 2011, the photos of the duo circulated in the web after Maxwell helped Julissa celebrated her birthday flared in the media those days.
However, Julissa kept denying the rumors regarding the affair. She shared in an interview with Mashonda the same year saying she and Maxwell are only good friends. She said,
He's a friend. It's the perfect example of how media loves to pin people together to make a story. I take a picture with someone and of course I'm automatically "dating" them.
She also tried justifying her words further by telling that she is not taken.
I am SO single. Absolutely. It feels good. I'm in a good place in my life.
Well, despite her endeavors, the relation became public in 2014 after they were spotted canoodling in the beach of Miami. Everyone got assured after looking those pictures that the couple is cooking something inside.
Caption: Julissa and Maxwell spotted together at Miami Beach in 2014
Source: bossip.com
And finally, in 2016, the couple became open about their relationship. They attended the 2016 BET Awards together and posed for the media as well. They walked on the white carpet and sat in the audience throughout the show.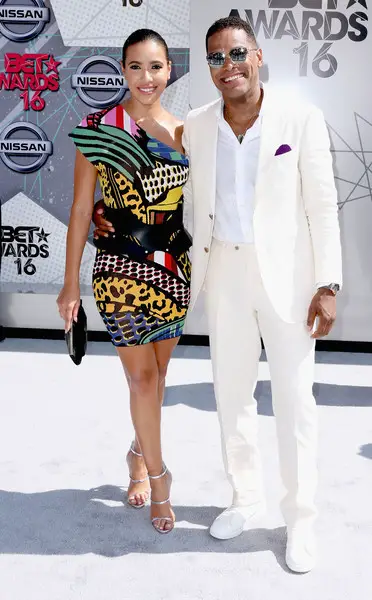 Caption: Julissa and Maxwell were posing at the BET Awards in 2016.
Source: thebf.com
Dating History
1. Quentin Richardson
According to a source, Julissa Bermudez dated the American basketball player Quentin Richardson from 2009. However, we could not trace the information about when they separated. They last were seen together at Richardson's surprise birthday party at Mr. West on April 13, 2009. Quentin is currently single.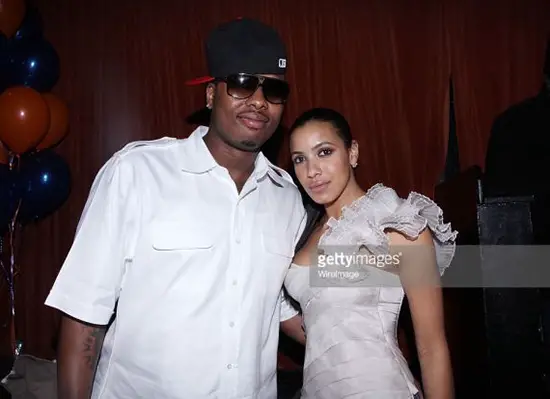 Caption: Julissa Bermudez and Quentin Richardson attending Richardson's surprise birthday party at Mr. West on April 13, 2009, in New York City, New York
Source: gettyimages.com
2. Charlie Villanueva
Julissa Bermudez dated NBA player, Charlie Villanueva in 2008. However, the date of their separation is not disclosed. They were seen together at the Tennis Para Ninos fundraiser program at NYC on August 13, 2008.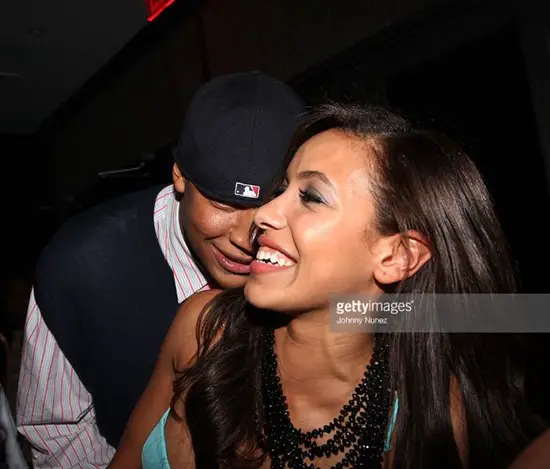 Caption: Julissa Bermudez with ex-boyfriend Charlie Villanueva at Tennis Para Ninos fundraiser program at NYC on August 13, 2008
Source: gettyimages.com
3. Larry Johnson
Julissa Bermudez had an affair with an American football player, Larry Johnson from 2005 to June 2008. There were rumors of couple's engagement. However, they never spoke about the news. His lastly dated Mya, an American Singer, for 6 years after getting together in 2010.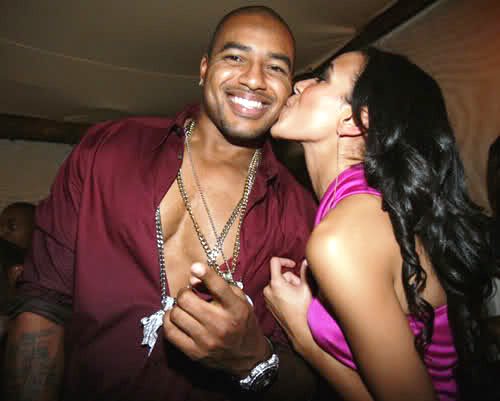 Caption: Julissa Bermudez with ex-boyfriend Larry Johnson
Source: thejasminebrand.com
4. Andre Lyon
Though it is not officially known there were the rumors of Julissa dating an American Rapper, Andre Lyon once.Not much information about him is revealed in the media.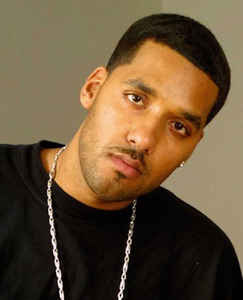 Caption: The ex-boyfriend of Julissa, Andre Lyon
Source: discogs.com
Julissa's Short Bio:
Born on 28 September 1983 in the Dominican Republic, Julissa Bermudez was raised in Elmhurst, Queens, New York. She majored in theater at the New York's Talent Unlimited High School. She entered in modeling and TV shows since she was in school.
She is famous as a co-host of BET's most known music video countdown show "106 & Park" for a brief period of time. Julissa was the anchor of Jersey Shore: "After Hours and Jersey Shore specials." She has also featured in movies like "All You've Got" and "Make It Happen", among many others. She has recently appeared in a TV movie "Ringside." She enjoys an estimated net worth of $300 thousand.