Entertainment
Kendall Vertes Flaunting Life With Family-Especially Her Sister! No Need Of Dating Affair For Extra Love?
Kendall Vertes aka Kendall K has already included herself amid celebs and beyond the kids of her age. The star is just at her 14 and has already achieved a lot more success in her career as a dancer, singer, and a model.
The youngest child of Vertes family, Kendall, has engulfed herself into her family more than anything else. But does she now pine for the love of someone special in her life or considers accompanying a beau to be a much later thing? Let's dig in to find out!
The Family Life Of Kendall Vertes:
Born on December 9, 2002, Kendall Vertes was the youngest child of Jill Vertes and Erno Valer Vertes. The parents of Kendell accompanied her with two elder sisters named Charlotte Vertes and Ryleigh Vertes. She shares her birthplace Pittsburgh with an actor from True Blood, Joe Manganiello.
Kendell began dancing when she was only eighteen months old. She started taking dance classes at the age of two and performed on stage a year later. Additionally, her interest in singing led her to become a part of the dancing-singing group, 'The Glitter Girls.'
Kendall made her debut on the first episode of the second season of 'Dance Moms' with her mother. Since then she has been known as one of the most famous dancers of the Lifetime reality show, where she competed with her dance rival Brooke Hyland for the first two seasons.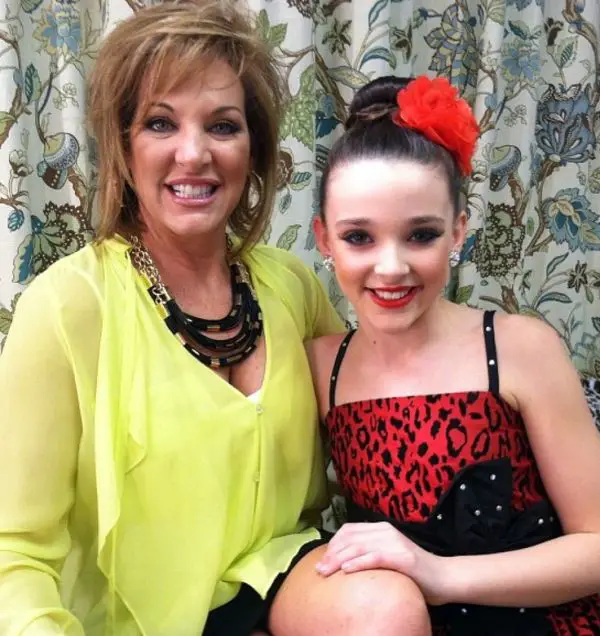 Caption: Kendall with her mom while they were participants on the show Dance Moms.
Photo Credit: pinterest.com
Besides dancing, she released her debut single "Wear 'Em Out" on 21st April 2015 which surpassed Talyor Swift's "Bad Blood" on iTunes music video chart on its release date.
Caption: Kendall's debut single "Wear 'Em Out" official music video (Published Jun 9, 2015).
Later, she released a cover version of the song "Winter Wonderland" and got featured in songs like "Summer Love Song," "It's A Girl Party," "Freaks Like Me" and "Boomerang." Kendall has also been fortunate enough to feature on the cover of "Girl's Life' magazine.
The young and emerging artist, who longs for a great career in dancing and singing, spends quality time with her elder sisters and even posts the moments on her Instagram.
On July 19 this year, the three got spotted making poses with their cute pouts.
However, she doesn't seem to have a boyfriend who she is dating. She is currently found to be enjoying her moments with family besides focusing on her career. It would be safe to say that, she is in no need of dating affair for extra love.
Talking about her current earnings, some sources claim her net worth to be around $1.5 million; however, the exact figure remains confined to Kendall herself.