Entertainment
Meet Sophie Hunter! Wife Of Benedict Cumberbatch Who Recently Got Out Of Pregnant Women List With A Beautiful Baby
Giving birth to a baby is the most difficult yet the most beautiful thing that a woman can get to experience. And Sophie Hunter, the wife of A-list actor Benedict Cumberbatch got to experience that twice. The actress just welcomed her baby no.2.
However, that has raised a lot of curiosity among people to know the actress more closely. So today, we will be sharing and talking few things about the wife of Benedict Cumberbatch.
Sophie Hunter Welcomed Baby no.2 With Husband:
Sophie Hunter is famous for being the avant-garde and opera director, dramatist and a performer. Along with that, she is also famous as a wife of the aspiring English actor Benedict Cumberbatch. Moreover, she later hit the news after the fact of her being pregnant came out.
However, the couple wants some privacy when it comes to their personal life, but the baby bump couldn't be hidden, right? Benedict Cumberbatch, quenching the curiosity of the fans, revealed the news of them expecting their second child.
Their first son Christopher Carlton Cumberbatch, born on June 1, 2015, who is two years old just said hello to his younger brother on March 3, 2017.
Yeah! You heard it right!
Sophie Hunter gave birth to a son, and the pair chose to name him Hal Auden Cumberbatch. Sophie and Benedict are now parenting their two lovely young boys.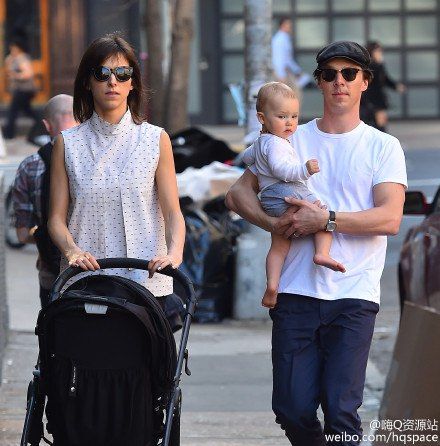 Caption: The happy couple welcomed their first child on June 1, 2015, and second son on March 3, 2017.
Photo Credit: weibo.com
The pair had some issues back in the past as per sources, but for now, we just hope that they are enjoying their parenting zone of life.
Congratulations to the couple on the safe arrival of the baby!
A Look Into The Couple's Love Story:
Sophie Turner got thrust in the media after her relationship with Benedict Cumberbatch went public. The couple, who knew each other from school time, went off to dating each other after 15 years.
They happened to know each other well after they starred together in the Burlesque Fairytales in 2009, and later turned their friendship to love in 2014.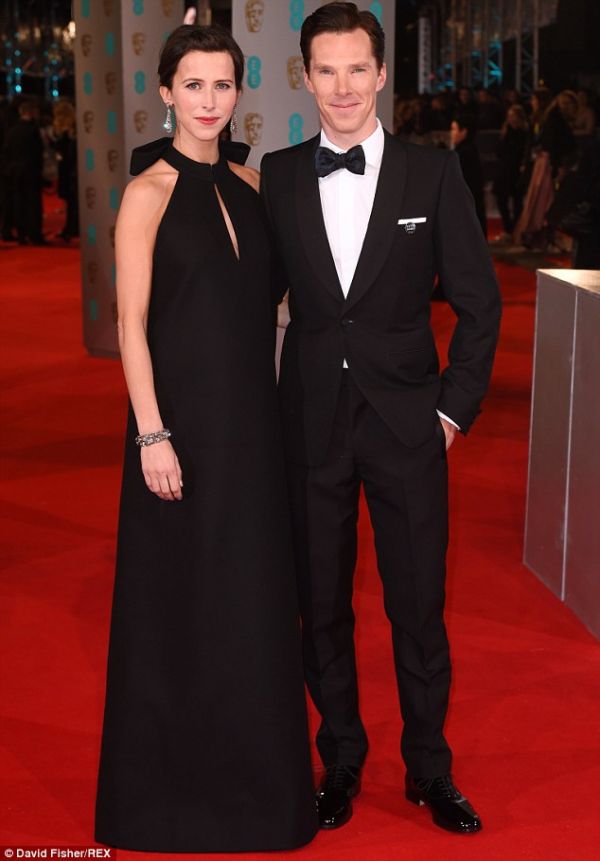 Caption: Friendship turned into love in 2014 after they first officially met for Burlesque Fairytales in 2009.
Photo Credit: dailymail.co.uk
At first, there were gossips and rumors regarding their relationship, but the pair didn't leave a chance to surprise people with the news of their engagement in November 2014.
Talking about getting engaged, the Doctor Strange star said,
"One of the most incredible things about getting engaged, which we had no idea would be coming back our way, is the amount of love that just comes flooding back,"
He further proclaimed,
"I thought it was just all about us declaring that we were in love and getting married, but actually it's the world going, 'We love you too!' It's amazing. Family, friends, the world it's amazing."
Later, by June 2015 the pair was ready to call each other husband and wife. The pair tied the knot in an intimate at the St Peter and St Paul Church on the Isle of Wight at Mottistone Manor.
The former actress is now a happy and proud wife of 40 years old Benedict. But before her relationship with him, she had a long-term relationship with sculpture Conrad Shawcross. But due to some reasons, Conrad and Sophie split in 2010.
As of now, Sophie Hunter is with her two sons and husband. And we just like to wish her blissful life ahead.
More Insight On Sophie Hunter:
Born on 16 March 1978, Sophie Hunter completed her education at the University of Oxford and learned French and Italian languages, but before that, she went to St Paul's Girl's School. The theater director also studied the Avant-grade-theatre at the L'École Internationale de Théâtre Jacques Lecoq for two years.
In addition to the theater skills, Sophie Hunter also got honored with Samuel Beckett Award for writing and directing in 2007 for the avant-garde play The Terrific Electric at the Barbican Centre.