Who does not wish for a long relationship with a partner with whom he/she is really in love? However, not every person is fortunate enough to be involved in such relationship.
In the journey of finding true love and enjoying a long and blissful relationship, a person sometimes falls for a wrong person. Well, there are many celebrities whose love life can prove you this.
However, there are also some couples which can make you believe that relationships can get stronger as time passes. In this context, the married life of French advertising executive, Michel Stern, is something that you should know.
Famous as the husband of Friends' actress Lisa Kudrow, Michel can steal your heart in no anytime. Let us help you to find out more about him and his married life through his wiki-like bio.
Michel's Married Life And His Relationship With Wife Lisa:
When Michel tied the knot with the gorgeous actress Lisa Kudrow (age 54), we are sure that he had no idea about how long their marriage will last. However, they have been together for more than two decades.
Michel reportedly knew Lisa six years before their marriage in 1995. Michel was 37 and Lisa was 31 years of age when they both tied the holy knot.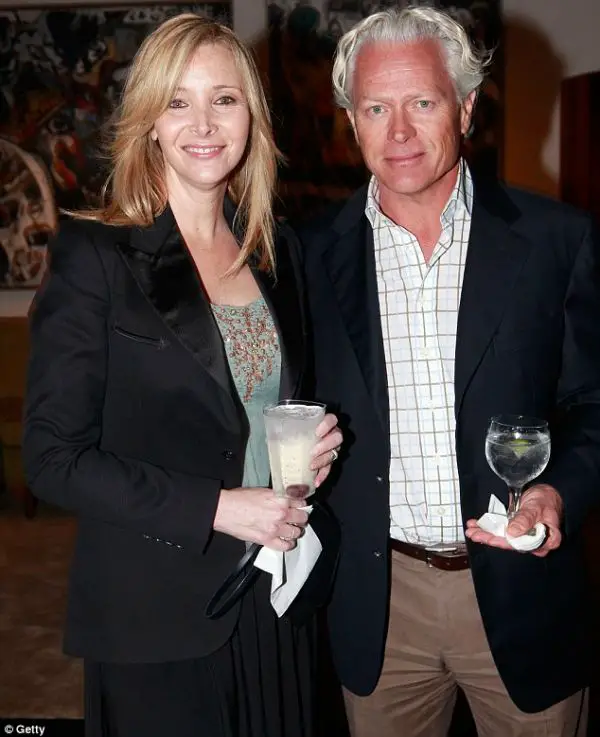 Caption: Michel Stern pictured with his wife Lisa Kudrow at LA Modernism Show Opening Night in 2013.
Photo Credit: Dailymail
Married since 1995, Michel has a son named Julian Murray Stern(age 19), who was born in 1998. Despite being busy in the profession, the pair has been living blissfully as a family.
Michel and Lisa celebrate their son's birthday together every year on May 7.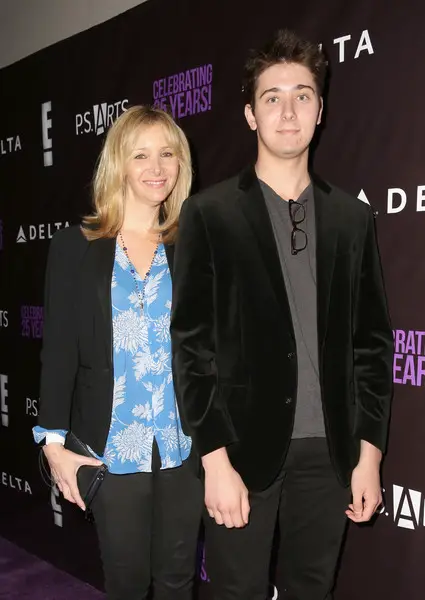 Caption: Lisa Kudrow and Julian Murray Stern attend the party of 25 years of P.S. ARTS on May 20, 2016, in LA.
Photo Credit: zimbio.com
Talking to Glamour in November 2014 about the idea of getting married, Lisa said-
"When [Michel and I] decided to get married, we understood: We're not promising to love each other forever, because you can't do that, but we are promising to work on whatever problems come up. We're committed to our marriage working. It turns out, after you have a history, there's such a bond, and love takes another shape. But, oh, I don't want to jinx it—I'm superstitious!"
You might not know that Michel and his wife Lisa consider themselves as a team, as they believe that they have the same goal though they are different.
Lisa talked about this context in the same interview with Glamour. She explained-
"[Michel and I] respect each other's independence, and I don't mean that as a euphemism. I don't mean relationshipwise outside the marriage. Clear? But I don't like to travel. So if he wants to go on a golf trip, he goes. I think people get in trouble [when they assume they're] supposed to be one unit, in sync about everything. [Marriage] is like being on a team. Each teammate is different, but you have the same goal."
In September of 2015, the pair was spotted together on a dinner date at hot spot The Palm restaurant in Beverly Hills. Even after twenty years of marriage, the height of their love doesn't seem to be shortened.
When other people from the entertainment world are ending their married life citing irreconcilable difference, this pair is enjoying their married life to fullest.
We hope that they will stay together happily forever enjoying their eye-catching net worth. Though Michel's net worth has been missing, we know that his wife Lisa has accumulated the net worth of $60 million.
#French Advertising Executive
#Lisa Kudrow
---