Entertainment
Are Johnny McDaid & Courteney Cox Still Engaged? Relationship Details
Irish Singer Johny McDaid is someone who has worn many hats... best known for...McDaid has been in a relationship with...engaged in... called off the engagement...got back together...that the two were definitely together but not engaged...was a musician in the making from a very young age...amassed an estimated has a net worth of...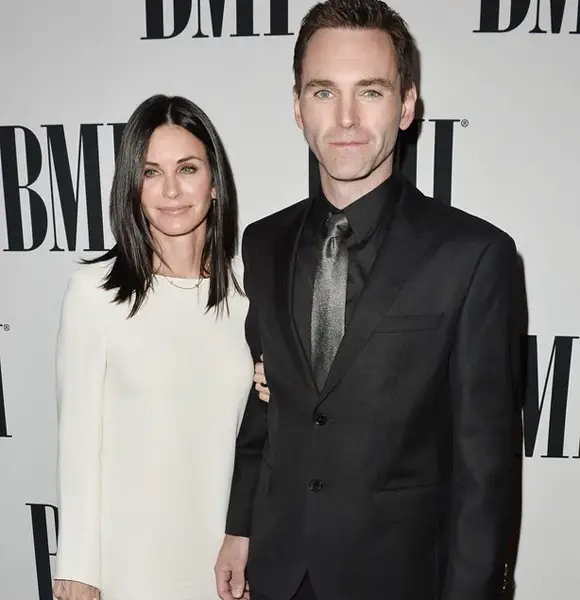 Irish Singer Johny McDaid is someone who has worn many hats throughout his career. Apart from being a singer, he is also a songwriter, musician, and record producer. 
He is best known for his affiliation with the rock band, Snow Patrol. Moreover, he has also collaborated with star singers like Ed Sheeran, Rosi Golan, Ingrid Michaelson, and Harry Styles. 
Apart from his career, Johny has also been in the limelight because of his personal life. Read on to find out more. 
Are Johnny McDaid & Courteney Cox Still Engaged? Relationship Details
Johnny McDaid has been in a relationship with one of the most famous and beloved actresses in Hollywood, Courtney Cox, for quite some time. He has been dating the Friends star since 2013, after being introduced by Ed Sheeran. 
It was an instant click for Johnny and Courtney as things quickly heated between them. The couple took their relationship a step further by getting engaged in June 2014. 
Recent Engagement News:- Jenna Compono & Zach Nicholas Are Engaged | Relationship Insight
But shortly after the engagement, the two called off the engagement and parted ways. It was reported that the pair had disagreements regarding where to live after getting married.
Courtney, who has a daughter named Coco with her ex-husband, David Arquette, did not want to leave LA. Johnny, on the other hand, had his whole career in London. 
However, in the end, their love turned out to be stronger and the pair eventually got back together in 2016. After getting back together, the duo appeared even more in love. Further, in 2017 Courtney even opened up about wanting to have a baby with Johnny someday. 
Following their patch up, everyone was confused about where their relationship stood.
In regards to such queries, Cortney clarified their relationship in January 2019, when she came as a guest on The Ellen Show. She explained that the two were definitely together but not engaged.
A year later, after that announcement on New Year's Eve in 2020, Cortney shared a snap of her and Johnny kissing on her Instagram.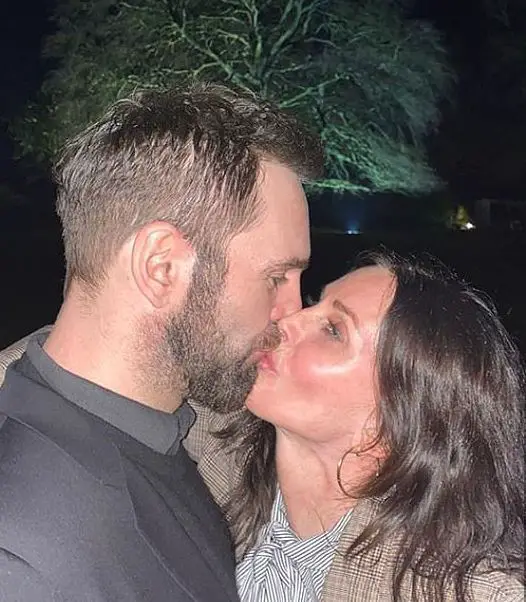 Johnny McDaid kissing his girlfriend Courtney Cox on New Year's Eve 2020 (Photo: dailymail.co.uk)
Well, after the picture, many might be speculating that the couple is engaged once again. However, that does not seem to case as of now. Further, the couple appears to be more happy and content with their current status.
Career, Net Worth
Johnny was a musician in the making from a very young age. At 11, he started performing in local bands. 
However, his career took up in 1999, after he formed a band calledVega4 with Simon Walker. In the band, Johnny served as the lead vocalist and songwriter. Later, they released two albums, Satellites (2002, and You and Others (2006). 
Another Musician:- Travis Barker Married, Dating, Kids, Net Worth
Later, in 2009, he signed a deal with Polar Patrol Publishing and became a member of the band, Snow Patrol.
Between all that, Johnny also developed himself as a talented songwriter and collaborated with the big names in the music industry. For his contributions to music, Johnny has been nominated for Grammy and BRIT Awards.
Moreover, his musical compositions have been featured on popular TV shows like Pushing Daisies, One Tree Hill, and Grey's Anatomy.
With such a splendid career in the music industry, Johnny has amassed an estimated net worth of $5 million. In addition to that, his girlfriend, Courtney, has a whopping net worth of $150 million.
Some Other Facts
Johnny McDaid was born on 24th July 1976, in Derry, Northern Ireland.
He was born as one of the six children to John and Pauline McDaid.
As for his education, Johnny graduated from St. Brigid's Primary School in Carnhill, and later attended St. Columb's College but dropped out to pursue music.
He has also contributed to ad campaigns of Land Rover and RTÉ.