Entertainment
Petra Nemcova On Losing To-Be Husband; Her Dating Status Now
Petra Němcová, a Czech supermodel, fortunately, survived the 2004 Boxing Day Tsunami but lost a part of her to the disastrous calamity; this Czech beauty lost her fiancée in Thailand.
Petra has come a long way since the torment, and if you are interested in knowing the aftermath of the incident, how she is holding up now and her dating status, you're welcome to join the journey!
How Is Petra Němcová Doing Now?
Petra Nemcova has reportedly been linked to a handful of men after her terrible loss. However, after all of her relationships turned out to be unstable, she is now enjoying a low-key dating life.
In July 2016, the model was spotted with a mystery guy in Italy during Ischia Film Fest. No further information about the date is available, so it remains unclear if he was her boyfriend. Besides, she has not been seen with him publicly since.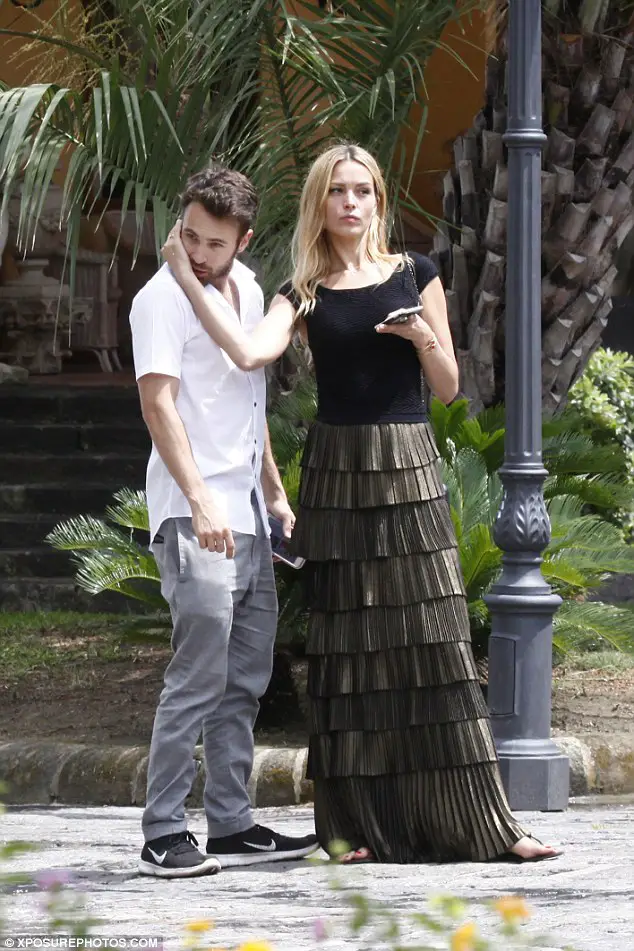 Petra flirts with mystery man in Italy on 15 July 2016 (Photo: dailymail.co.uk)
The fling took place shortly after Petra broke up with the former Haitian prime minister, Laurent Lamothe in 2015. The 38-year-old Petra confirmed her relationship with the Haitian politician to People back in 2014, saying:
"Yes, we are involved, and I am very happy. Even though I have to travel a great deal for all of my work, Laurent is very supportive of what I do."
Until a couple of years before her affair with Laurent, Petra was engaged to be married to the British actor, Jamie Belman. The couple announced their engagement in January 2011, but before Petra could call Jamie her husband, they broke it off in April 2012.
Petra's representative confirmed the news to People:
"They remain close friends and thank their families for their continued support during this time. There will be no further comment on the matter."
It wasn't the first failed engagement Petra experienced in her life. She lost her fiancée, British photographer Simon Atlee, to the 2004 tsunami while relaxing in their resort in Khao Lak, Thailand, before they could get married. Petra survived the disaster by clinging to a palm tree for over eight hours.
Petra suffered several injuries, and after she got healed, she indulged in quite a few dating affairs. Over the course of four years, she dated English singer James Blunt from 2006 to 2007, English musician and photographer Julian Lennon in 2007, legendary American actor Sean Penn in 2008, and Emirian business professional Badr Jafar in 2008.
Despite being open about her relationships in the past, the model does not seem to exercise as much openness in her private life now, but it could be because Petra is single at the moment.
But whatever is the reason behind her current hushed-up dating life, mystery hovers around the matter unless she decides to disclose the information.
Talking about her involvement apart from the dating aspect, Petra is occupied with her philanthropic venture Happy Hearts Fund, which she founded in 2006 as a homage to her survival, to help rebuild safer schools in areas affected by natural disasters.
Keep Visiting for further updates on the life of Petra Nemcova!