Entertainment
Dallas Cowboys Randy Gregory; Wife-Like Girlfriend, Good Rep - Still In Trouble
Everything was going well for American footballer Randy Gregory: along with a successful career, he had a loving girlfriend and an excellent representative to manage his net worth and routine stuff. But, it all got ruined in early 2016.
Randy's professional and personal life got collapsed as he chose drugs against everything. Suspended from the NFL, the athlete nearly reached the point of bankruptcy and faced failure in his relationship.
Marijuana Addiction Cost 2017 Season And Wife-Like-Girlfriend
Randy, who led a loving relationship with his girlfriend, Nancy Rodriguez, had a successful career on his side.
His initial stats proved him to be a player with great prospects for a long-term career in the NFL. However, he took the rules for granted and got indulged in a marijuana addiction.
Marijuana-Addict Celebrity:- Adam Pally Arrested For Drug Use After Getting Caught Smoking Marijuana By Authorities
He failed multiple physical tests due to his substance abuse and though the initial suspensions were limited to a few games, failing the drug test for the third time caused him to be banned for a year in late 2016.
On the one hand, Randy's career was hanging by a thread, whereas, on the other, the romance with his once-supportive girlfriend was slowly fading away. The couple was even parents to an adorable daughter, who currently ages 2. But, the presence of their child could not save their relationship from coming to a halt.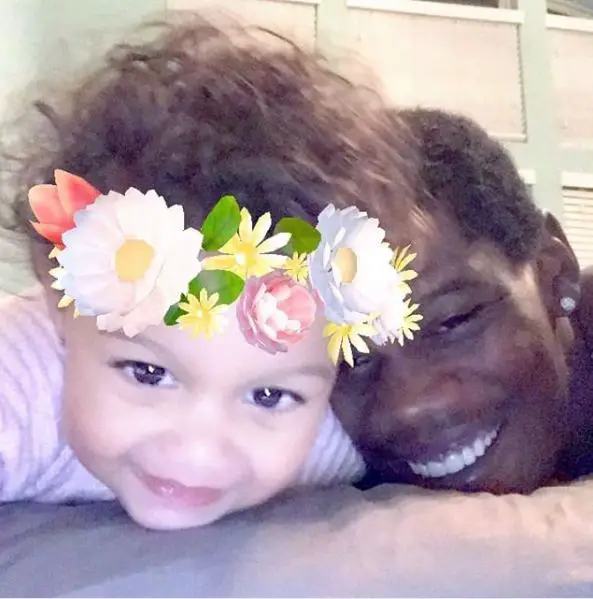 Randy Gregory with his baby daughter in March 2018 (Photo: Randy Gregory's Instagram)
Nancy, who was the perfect wife-prospect for Randy, was suddenly out of his life. Left alone and miserable, Randy was forced to join a rehab in Southern California on the recommendations of his lawyer, Daniel Moskowitz.
Although Randy earlier showed hesitations in seeking therapy, it seems like the rehab stay has paid off as he is slowly bringing the pieces of his shattered life together.
On Way To Recovery; Contract With Dallas Cowboys, Salary
Randy - the son of Kenneth and Mary Gregory, both former athletes - fell in love with football at a young age.
Considered one of the best defensive lines for the Dallas Cowboys, he is now giving his best to save his nearly destroyed NFL career. Missing the 2017 season due to his suspension, Randy was reinstated in July 2018 with a condition attached that he could report to the camp and even take part in team meetings but was not allowed to train or play.
However, the conditions were later removed, and Randy, age 26, played for Dallas Cowboys.
From Dallas Cowboys:- Leighton Vander Esch Age 22 & Girlfriend, Dating To Engaged Details
He was successful in landing a place in the 2018 season and even played well with his stats showing 19 solos, six assists, and six sacks. Randy is currently signed in a contract with the Cowboys till 2020 and is expected to earn a salary of $781,813 in 2019. However, his net worth is not disclosed.
Further, the athlete with a height of 6 feet and 5 inches and a weight of 242 lbs is focussed on keeping his weight in check. and weighs 242 lbs.