Entertainment
'Real Housewives' Alum Alexis Bellino's Married Life With Husband and Kids, Divorce Alert?
Most of us want to know the real life of the celebrities whom we adore. In most of the cases, a person is not able to read the personal life of the celebrity he likes. In this regard, today we have brought to you some information about 'Real Housewives' Alum Alexis Bellino. We will be enlightening her married life and her relationship with her husband and kids.
Married Life, Husband, and Children/Kids?
Stunning beauty Alexis who is in her late thirties has been married twice. After one failed marriage, she is now happily living with her husband Jim Bellino and their three children.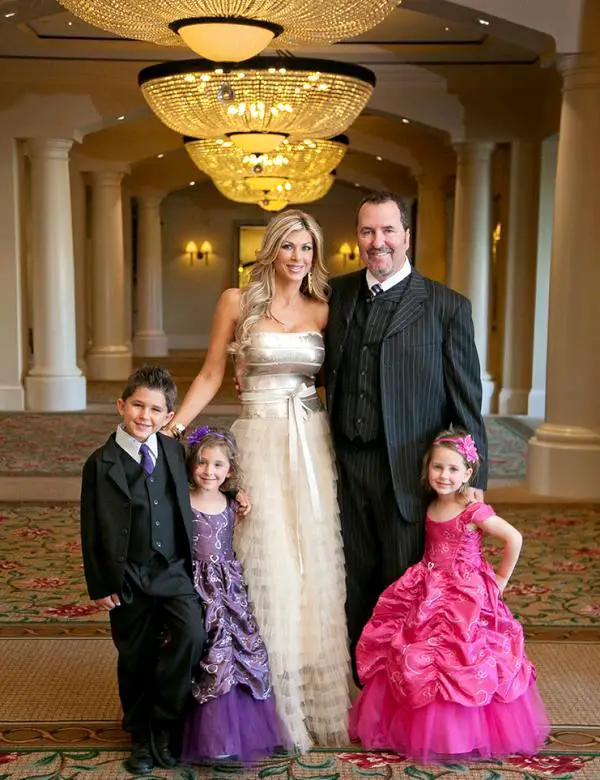 Caption: Alexis Bellino with her husband Jim Bellino and their three children in 2013.
Source: blogspot.com
Alexis tied the knot with businessman Jim Bellino in the year 2005. They have three children altogether; a son named James Bellino, and twin daughters named Mackenna Bellino and Melania Bellino.
They enjoyed their 10th anniversary in 2015 with a family holiday in Hawaii. Their children too joined them to celebrate their anniversary. In the momentous occasion, her husband gifted her self-designed humongous diamond-encrusted ring. Alexis was so pleased by the gift that she couldn't stop herself from posting the picture on Instagram. She captioned it as-
"I promised you all a close up of my anniversary gift! Jim did a great job designing it with Winston's Crown Jewelers."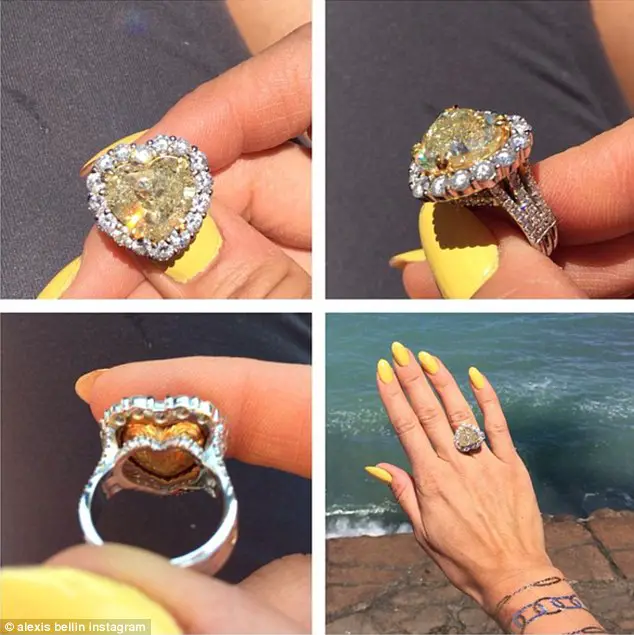 Caption: Alexis couldn't stop herself from posting a picture of self-designed humongous diamond-encrusted ring gifted by her husband Jim Bellino on their 10th Anniversary.
Source: dailymail.co.uk
Divorce Alert?
It seems that Alexis is living a blissful married life with her husband Jim Bellino. There are no any hints of them sharing a sour relation. It doesn't seem like they will end their relation with a divorce. However, Alexis is already a divorcee. She is divorced from her first husband Jeff Barry in June 2004.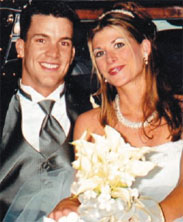 Caption: Alexis was first married to her college sweetheart Jeff Barry in 2002.
Source: realitytea.com
Jeff was her college sweetheart with whom she got married in the year 2002 after dating for three years. After being bound in a marital relationship for fifteen months, they got separated with a nasty divorce.
In an interview with Star magazine in 2009, Jeff said that he found his wife Alexis involved in an affair with a wealthy man whom she met at a gym. According to him, the man was the father of three children.
Alexis's extra-marital affair was not the only reason for the divorce; there were also physical threats, boozy brawls, infidelity, and computer hacking and missing the money. He also said that she is an irrational drunk once took off her top in front of his friend just because she was upset as he was smoking. He named his ex-wife as a "$2 whore and a gold-digging homewrecker". Well, Alexis hasn't uttered a sing word about her ex-husband's interview.
Alum Alexis Bellino's Short Bio:
'Real Housewives' Alum Alexis Bellino was born on January 19, 1977, in Missouri. She joined the season 5 of the Real Housewives of Orange County. With her husband, she owns a Sky Zone San Diego and Sky Zone Sports Anaheim.
As an entertainment news correspondent, Alexis has also made sporadic television appearances. Alexis net worth is considered to be around $500,000. She has recently bought an estate for 3.65 million in San Juan Capistrano. Thirty-nine-year-old Alexis Bellino is known for living life on her own terms and for her selfishness. Alexis has appeared in The Real Housewives of Orange Country (2006-2016), Real Scares (2015) and David Tutera's Celebrations (2014).