Entertainment
Ruth Negga & 'Potential Husband' Boyfriend End Dating! Halt To An Era
If it's about carving a name in the successful list of acting world, then Ethiopian-Irish actress Ruth Negga has done it gracefully. The Agents of S.H.I.E.L.D. star struggled through getting good roles due to her mixed ethnicity derived from mixed racial parents, but succeed in the end.
But there's more to what her fourteen years of acting career have blessed her with. Along with many admirers, she got to find her love in one of her co-stars and started dating each other.
She shared a lot of memorable moments with her lover, but as the time passed by, their relationship came to a halt.
Dating Co-Star; Boyfriend Turns Into Husband?
Ruth Negga has decorated her wardrobe with the prestigious awards like Academy Award and Golden Globe nominations via her role as Mildred Loving in the historical drama, Loving. Thanks to her acting career, she also weaved her dating life in the movie set with one of her co-stars, Dominic Cooper. While Ruth and her boyfriend Dominic Cooper shared the screen in movies and series, they even shared memorable moments of the camera.
Ruth first met the Captain America: The First Avenger star, Dominic while they both worked together for National Theatre. Back then they both were rehearsing for the theatre production of Phèdre in 2009.
Their conversation started while Ruth was being honestly blunt regarding Dominic's acting. As for Dominic, he believed Ruth's comments made him do better in acting.
A year later, they were dating each other and shared lots of lovable moments together. While they were in a relationship, they remained awfully low-key with their romance. The couple hardly made any public display of affection. Aside from the occasional public sighting, their love story lacked their appearance in each other's social media.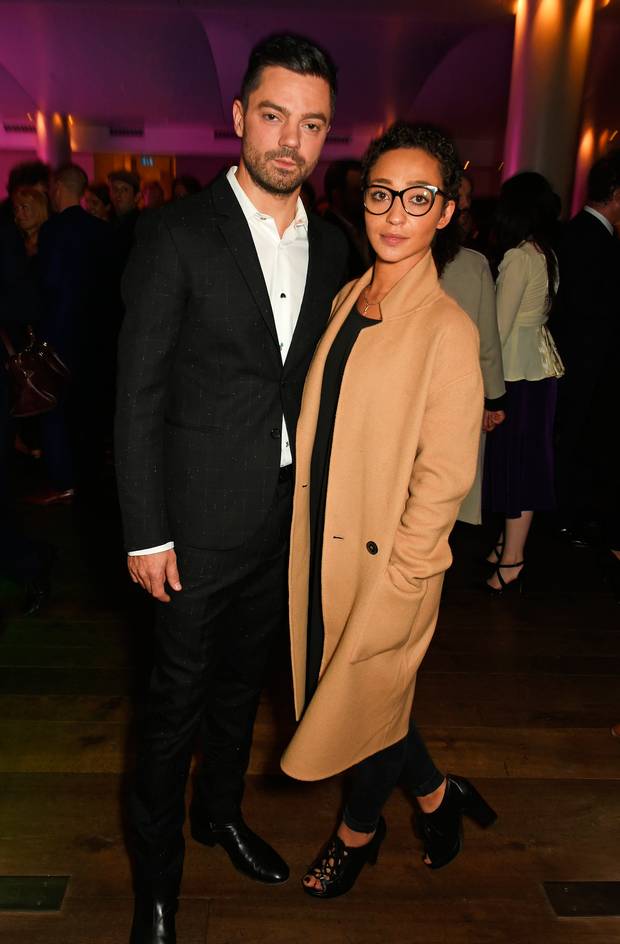 Ruth Negga with boyfriend Dominic Cooper attends the press night after party for "The Libertine" at the Haymarket Hotel on 27 September 2016 in London. (Photo: independent.ie)
However, they were witnessed together on-screen as they have starred together numerous times which includes their most recent appearance in the AMC series, Preacher. In the series, Ruth appeared as the awesome Tulip O' Hare that matched Dominic as the Jesse Custer with its wit, fighting prowess and antihero likability. The shares a great onscreen chemistry in the series.
Adding to it, Ruth and Dominic also appeared in the 2016 Universal video game adaptation "Warcraft."
Splits With Longtime Lover; "Preacher" Reunites Love With Ex-Boyfriend
As compatible as they looked together, their relationship could not translate the same for the couple headed for the different end. The couple was together and in love for six years until they both ended the romance they shared.
They were last photographed together back in December. It has been reported that their relationship has "ran its course" and the two stars are moving their separated ways. Despite their picture-perfect relationship, the couple broke up.
However, as their show Preacher has returned for its third season, it has been confirmed that Ruth and her former flame is to be reunited again on the screen.