Entertainment
Scott Disick's Family Tragedy: His Parents and Their Cause Of Death!
Death is inevitable!
However, despite knowing the very fact, accepting this natural phenomenon is always very excruciating.
Talking about experiencing the tragic moment, 'Keeping up with the Kardashians' reality star, Scott Disick was very unfortunate to have lost both his parents in the interval of just less than three months.
Let's see through to explore the cause of the tragedy.
Causes of Deaths of Scott Disick's Parents:
The late 2013 and the following new year was a hapless time for the reality star Scott Disick, as he lost both his parents to death then. Scott's family first suffered the loss of his mother, Bonnie Disick on October 28, 2013, following a long illness; the diagnosis of which was unclear.
Scott and his then partner Kourtney Kardashian were by Bonnie's side when she died in a Long Island, NY hospital.
Caption: 'Keeping up with the Kardashians' fans mourned over Bonnie's sad demise
Video Credit: Eonline
Moreover, Scott was just slowly getting over the demise of her beloved mother; that he got hit by another miserable fate. Scott then lost his father, Jeffrey Disick unexpectedly on January 3, 2014, who was a real estate developer! The family did not reveal the cause of death; however, speculations had that Jeffery was diagnosed with cancer!
It was a melancholic incident for Scott having lost both his parents who together accumulated a staggering net worth of $ 25million. Scott's parents' wealth was primarily inherited from Jeffrey Disick's father, David M. Disick, a well-known businessman, an attorney, and author of "Fractional Vacation Homes: Marketing and Sales in Challenging Times."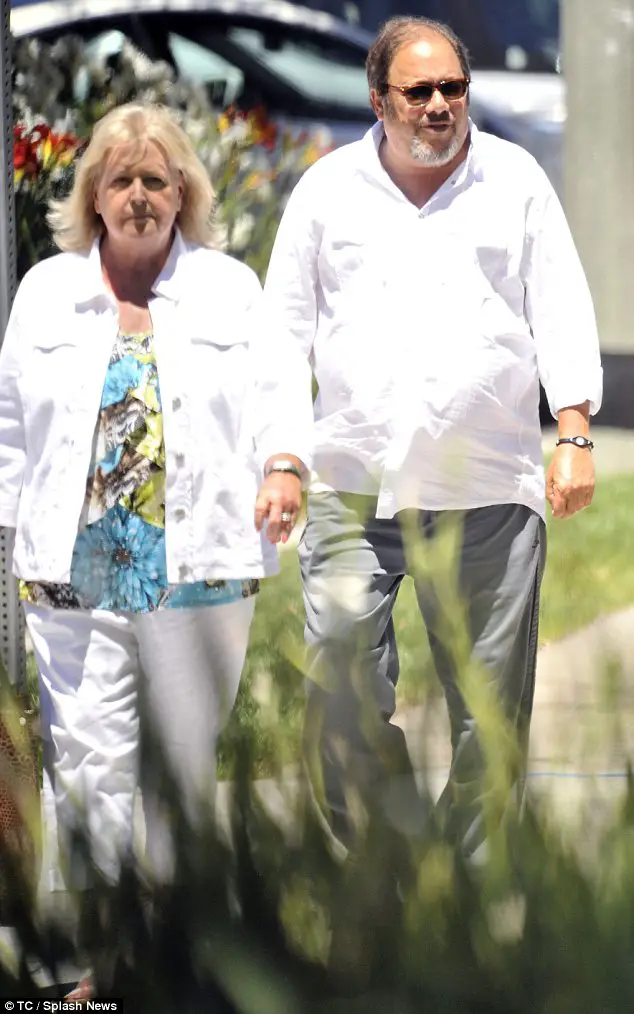 Caption: Both of his parents were 63 years old when they passed away!
Picture Credit: Dailymail.com
Additionally, though Scott remained mum regarding expressing his emotion on his Family's tragedy, he gave his viewers, a sneak peek into his emotional struggle when Kourtney addressed about her third pregnancy.
Scott gushed on how he felt at the moment,
"I barely feel like I can take care of myself, I am hanging on by a string here, I definitely feel horrible that I put Kourtney through a rough time, especially now that she is pregnant, But I honestly didn't want to get back to reality, and I didn't want to face anybody. It's just a lot on my plate right now, especially with everything else that I've dealt with in the past year. I should have made a responsible decision, but I didn't."
Scott officially dated Kourtney from 2006 till 2015 and the duo share three children, Son, Mason Dash Disick, Reign Aston Disick, and daughter, Penelope Scotland Disick together.
Further, despite, the duo splitting up, they came together for spending some family time with their children.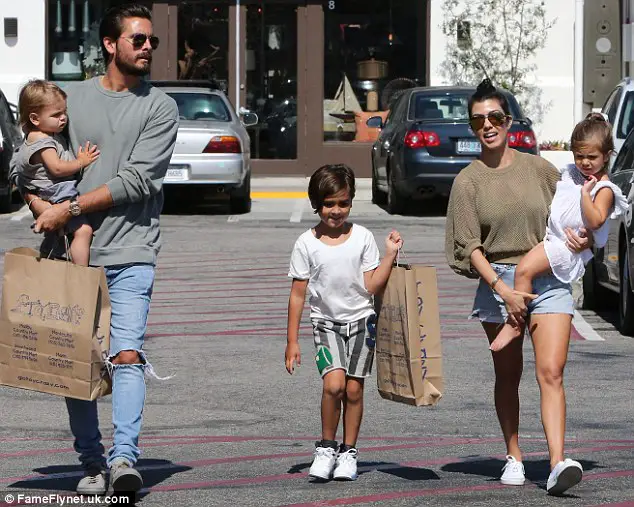 Caption: Scott and Kourtney took their children for a meal in the posh Mastros eatery in Malibu, 2016.
Photo Credit: Daily Mail
Furthermore, Scott was seen igniting dating rumors with Bella Thrones after his split with Kourtney!