Entertainment
What Happened To Christopher Masterson Relationship With Actress Girlfriend? Starting A Dating Affair With Someone New?
Christopher Masterson is good-looking and charming enough to make many ladies fall for him. He has a huge fanbase, which shows the success he has achieved professionally. Apart from his professional life, his fans long to know about his personal life as well. So for those who are still unaware of this actor's private life, we reveal everything there is.
Masterson's Dating History:
Masterson has made himself famous for his ability to date actresses in his life, and it can be safe to estimate dating actresses to be his specialty.
In 1999, Masterson dated an American actress Laura Prepon. Their dating period lasted eight long years before they split in 2007 without revealing any specific reasons.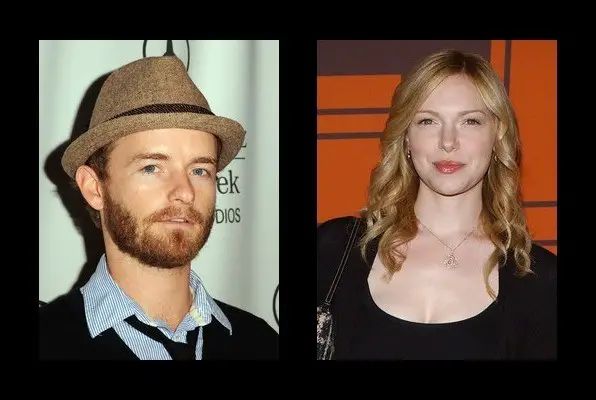 Caption: Laura Prepon and Christopher Masterson dated for eight long years.
Photo Credit: zimbio.com
After splitting with Prepon, Christopher Masterson dated Arielle Vandenberg, who is also an actress. They started dating in 2008, short after Masterson's split with Prepon.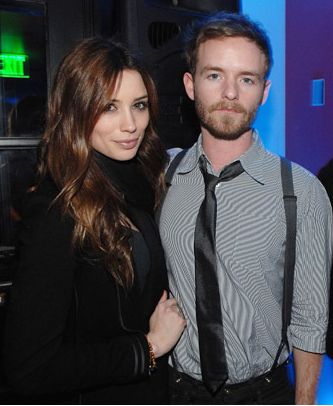 Caption: Masterson dated Arielle Vandenberg for over a year.
Photo Credit: whosdatedwho.com
However, the relationship did not last long, and the pair broke up in November 2009. Similar to his relationship with Prepon, Masterson did not reveal much information about his relationship with Arielle too, that includes the reason for their split also.
Currently, Vandenberg is rumored to be in some connection with Matt Cutshall,
Is Masterson in a new relationship currently?
Masterson, who has had quite the history of dating actresses has not been open about his love relationships lately. But if we go through Christopher's Instagram, we find something that raises speculations about his possible love affair.
In the picture, He is seen with a lady, and he seems to enjoy her company, which creates a hype if he has a new woman in his life.
Moreover, the lady he is with also shared a photo on her Instagram, which sufficiently adds fuel to the fire.
But Christopher has not given any official statement on this matter, so his relationship with this lady is still confined to a rumor.
After his relationship with Arielle ended in 2009, he has not been in a certain relationship with anybody, that may create some speculations about him being a gay, but his past relationships would be enough to smack down the rumor.
Born on January 22, 1980, Christopher Masterson is an American actor hailing from Long Island, New York. He began his professional career with a small role in the mid 90s film, "Cutthroat Island" and has been doing good professionally ever since. He is most known for his roles in "Malcolm in the Middle" (2000), "American History X" (1998) and "My Best Friend's Wedding" (1997). His talents and skills mixed with his hardworking nature have paid him good dividend, which is visible in his net worth, which is estimated to be $10 Million.