Entertainment
What Is Jerome Jarre Net Worth & Is He Gay? Dating History Reflect
From a homeless New Yorker to a social media personality in six years, Jerome Jarre has undoubtedly boomed his career heights overnight along with collecting a considerable net worth...... Suspected of being gay, the Viner was previously dating..... Born in a French family, the internet star is currently in a relationship with girlfriend......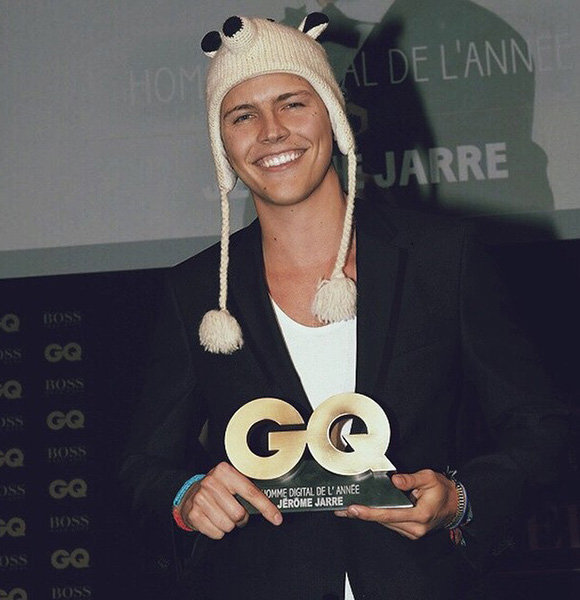 From a homeless New Yorker to a social media personality in six years, Jerome Jarre has undoubtedly boomed his career to a new height overnight! 
With 7 million followers on his Vine account alone, Jerome has been getting a lot of attention lately. No wonder with so much popularity, the top Viner has been clashing speculations on his net worth and love life too!
However, when it comes to dating, the Zoolander 2 actor opened about dating his first celebrity girlfriend, but the French native has kept his current relationship status low-key.
So, is he even dating now or living a lonely life while focussing on his career? Let's find out!
Social Media Celeb Earns Immense Net Worth!
Jerome Jarre started his journey in New York City, as a homeless student. Born to a French family and raised singularly by mother Agnes, Jerome like any other international student had come to New York in hopes of making his life better.
The only difference is that he quit his business school at the age of 19 and walked down the path of becoming an entrepreneur.
More Reading List: Josh Clark Has Love Scattered Across Vines! Meet His Wife-Like Partner
It was until the year 2013, that young Jarre spent his days sleeping on the office floors and used promotional onesies as blankets. His facilities for a shower was the nearby gym, and his food was somebody else's leftovers.
Jerome reported about this episode of his life to The Sydney Morning Herald saying that:
"Through all of this, I felt like I had no purpose; I was totally lost."
But getting introduced to the famous video website, Vine, helped young him to discover a brighter side of his life amidst all chaos.
Uploading his hilarious prank videos, weird selfies, and audience-oriented videos with his cute French accent took him into a different route.
The 25-year-old now stands a famous social media celeb who has more than 7 million followers in Vine and 1.9 million followers on Instagram. His famous "Don't Be Afraid of Love" video earned him an entry to the Ellen De Generes show and a million more followers going gaga for him.
He, together with the American entrepreneur Gary Vaynerchuk in the year 2014, started a mobile-first marketing agency and production house, Grape Story.
In less than six years, the French internet personality has earned himself a total of $3 million net worth and gets paid $25,000 for his Vine uploads and $35,000 for his snaps in snapchat.
While helping oneself find a purpose in life, the internet star has no doubt helped other people find their meaning of existence as well.
Dating History Of Vine Star: Girlfriend Beyond His Fame!
With millions of followers in his social media, there is no doubt that the 25-year-old is bombarded with girls at such a peak of his life.
More About Other Viners: Top Viner Rudy Mancuso Hot Girlfriend Dead-End Dating Rumors Swirls! They Were 'Coolest'
But at the beginning of his career, Jarre did leave space for his followers to question his sexuality which was shown in one of his fan's tweet,
"@jeromejarre If it's gay so I'm gay with you buddy."
Later, he did make it clear that he was dead straight and proved the gay rumors wrong by dating a girl.
In 2015, the French media persona was spotted stirring romance with the U2's frontman Bono's eldest daughter, Jordan Hewson. The pair made their relationship official through Jarre's Instagram post of him traveling to Istanbul with his girlfriend and taking cuddlesome pictures together.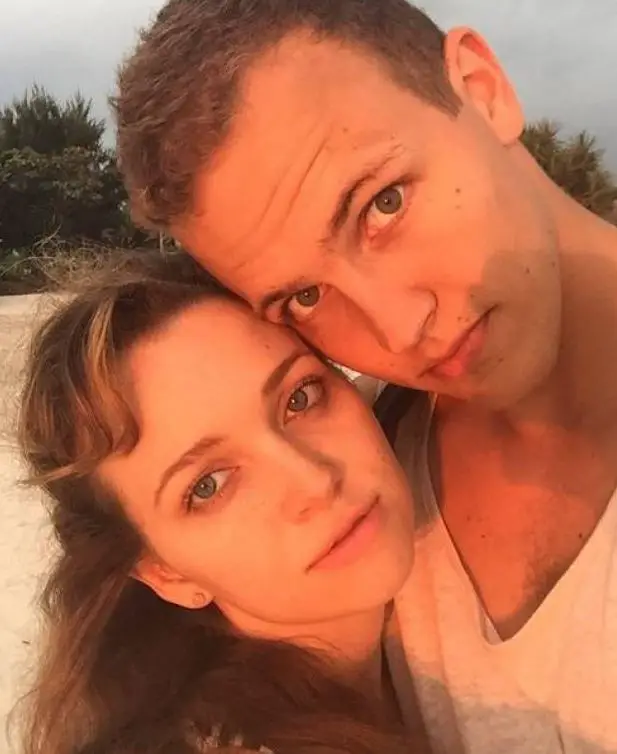 Jerome Jarre with his ex-lover Jordan Hewson at Istanbul (Photo: Independent.ie)
The holiday snaps of the duo at the beach along with sharing an underwater smooch together made their relationship viral in the media.
The pair, who met in New York, didn't seem to prolong their romantic tale. After calling an end to their relation, Jordan moved on to dating another Spanish actor Diego Osorio later on.
Related Article: "Viner" Cole LaBrant Age 21 Gushes On Perfect Wedding Day, Wife & Young Daughter
After Jordan, however, Jarre has kept his entire love life to himself and left few hints about who he is currently dating.
The Viner has not been spotted with any alleged girlfriend in the recent days as he may be struggling to find a suitable lover for himself.