Entertainment
Yet To Get Married; Actor Nick Zano And His Girlfriend Welcome Their First Baby
What could be the greatest gift one can receive than being a father for the first time? If nothing is the answer, then One Big Happy's Nick Zano is one happy lad, as his longtime girlfriend Leah Renee just gave birth to their first child.
Zano and Renee first started dating around 2013, when his relationship with Two Broke Girls' actress Kat Dennings was on the rock. And three years and eleven months later, Nick and Leah are officially the proud parents of a baby boy. Renee first announced her pregnancy on Instagram with a caption;
"I am VERY pregnant."
She gave birth to the beautiful baby boy on July 29, 2016, and announced his arrival via Instagram along with her boyfriend.
"It's official," Zano wrote, reposting the same picture as his girlfirend, "We are parents to this beautiful boy. Leah is a power goddess! I am humbled by her beauty, strength and grace. #womenaresuperior #fact"
Are they Getting Married?
Nick and Leah have been together for a long time now, three years and 11 months to be exact and Leah gave birth to a baby boy, even though she is not his wife. Maybe the fans are wondering about when they are ever going to tie the knot? The couple, however, has not planned to get married as of now.
Before finding love in Leah Renee, Nick Zano was quite a ladies man that he got banned from dating his One Big Happy costar Kelly Brooks, as Kelly describes; it could make things awkward between the stars as well other co-workers if something horrible happened. She stated,
'I can't date him. We've been told we're not allowed to because, well ... we're just not allowed. It would just be awkward for everyone; we'd have a spat.'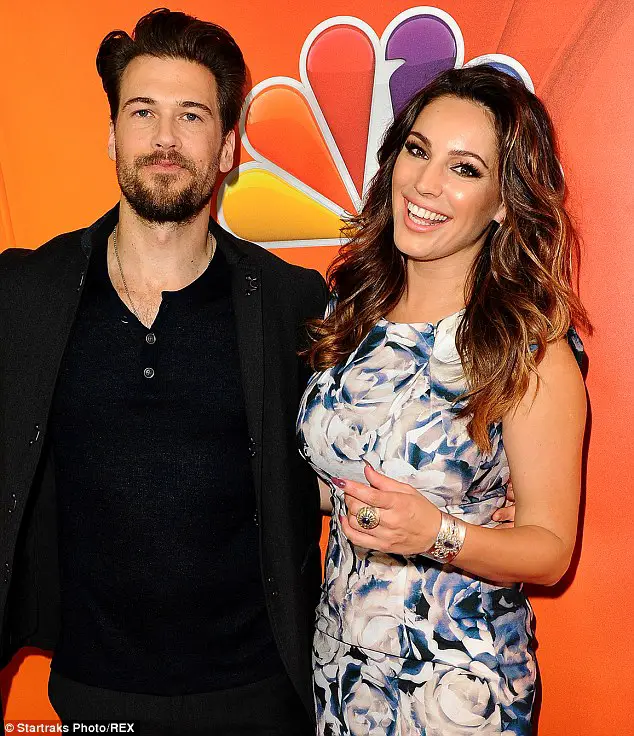 Caption: Nick and Kelly were attending an event as co-stars who can never be intimate in real life (2015)
Photo Credit: dailymail.co.uk
The Legends of Tomorrow actor have quite a history with women. He has dated some big Hollywood divas including Amanda Bynes (2003-2004), Kristin Cavallari (2006-2007), Haylie Duff (2008-2011) and most recently Kat Dennings (2011-2014).
Career Highlights:
Zano made his way into Hollywood as a films and television projects developer. He then got the leading role in 2003 sitcom What I Like about You, starring Amanda Bynes. Zano made his mark more as a television artist than a movie star. He then had recurring roles in series like Cougar Town, 2 Broke Girls, Happy Endings, etc. In 2015, he got cast as the main character Luke in Ellen DeGeneres-produced, gay/straight sitcom One Big Happy and as Arthur in Minority Report.
In 2016, he got cast as one of the main characters in DC's Legends of Tomorrow as Dr. Nathan Heywood/Citizen Steel. With more than two dozen films and television series combined, Zano has been able to obtain a net worth of $3 million. His current project is Legends of Tomorrow, and we can catch him on the second season, which premiered on the CW on October 13, 2016.