News
Dan Ewing Found Love While Dating Dancer Girlfriend But Will 'Always Love' Former Wife Marni
After assuring love for his ex-wife, our very own 'Home Away' Actor Dan Ewing has already been moving on from Marni after separating earlier this year. In proof to that, he met his girlfriend, Kat Risteska on the set of home away.
On Tuesday, It was reported by Daily Telegraph that the actor Dan Ewing has been in a long distance relationship for three months with the ex-contestant of "So You Think You Can Dance" Kat Risteska.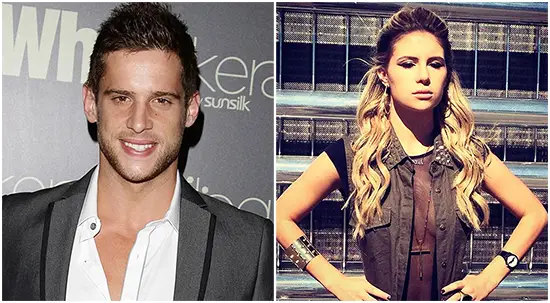 Caption: The Home Away actor is dating dancer Kat Risteska since three months.
Photo Credit: livermapup.com
The 25-year-old actress met the actor on the set of daily soap while, making her guest appearance.
The Australian actor didn't miss a chance to show his love for his girl. Last week he posted a picture of Kat praising her work which says,
"Big impact in a small amount of time. Proud of you @katristeska! Hopefully "Zoe" makes her way back to the Bay!"
Now that is something, The Forever Breathing actress also disclosed about her feeling for her love, thanking Dan for the support on Instagram.
"That's a bit sweet! Thank you xx" and not missing a chance to tag him.
It seems like, Love is indeed growing fast between the two.
After three years of marriage, Dan Ewing got divorced with his wife Marni in December last year. It was not a devasting case, so far. As the couple separated in mutual understanding, nearly one year after divorce, Dan told New Corp,
" The marriage broke down but I still love her. I always will."
He added,
"Work helps me to forget things because there's no time to dwell."
Caption: Cute family, Dan Ewing with his ex-wife and son posted on March 12, 2016.
The 31-years-old actor has vowed to Marni to stay 'friends' to co-parent their son, Archer Grason. Dan has a great love for his son. He never misses a chance to share his cute moment with his son.
He recently posted a photo with his son, which shows a great chemistry working on between father and son.
On August this year, Dan revealed the reason behind the split. He blamed himself for his split with Marni. He told Kyle and Jackie 0, that;
" I was a grumpy old fool and I was really hard to deal with."
He also mentioned about being happy saying,
"We were in the States and I wasn't having good time… I was just unhappy."
It seems like Marni is also following the footsteps of her ex-husband and has started dating. According to sources, she is now dating a youth worker David Robert Shaw.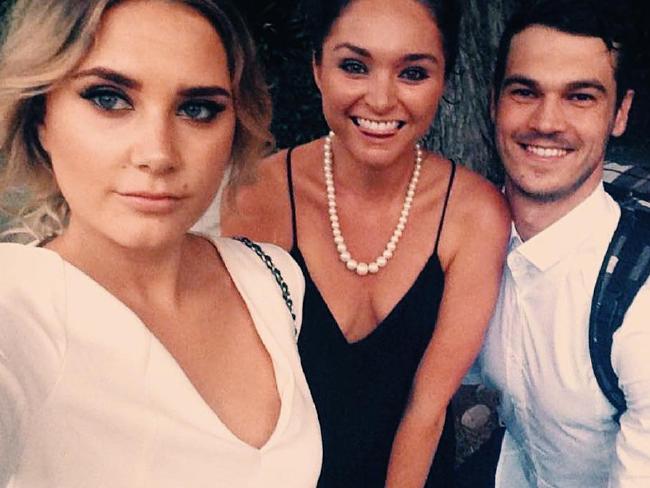 Caption: Moving on! Marni (middle) with her new boyfriend, David Robert Shaw (Right).
Photo Credit: Dailytelegraph.com.
As we can see, how both Dan and his ex-wife is catching their pace on moving on in their lives. May Dan will be able to move on, keeping beside his vow with his ex-wife.