News
Divorce, Not a Chance! TV Presenter Nick Knowles and Wife Jessica are Dating Again After Split Earlier This Year!
When we talk about true love and soulmates, it just seems these things only exist in movies and fairy tales. But some rare exceptions prove us wrong. Today, we will be looking at a similar yet exceptional love life of the host of 'DIY SOS' Nick Knowles and his wife, Jessica.
A Perfect Married Life:
Nick and Jessica met in 2009 after her parents asked the help of Nick to kick-start her career in media. Things started slowly for the both of them as Jessica did not respond to his texts at first. He shared with DailyMail,
'I said I'd be in touch if anything suitable came up and took her number. I'd text her and ask, "how you doing?" and I'd get nothing.'
However, six months after their first encounter, Nick received her at the airport and asked her to be his girlfriend,
'A few weeks later I got offered a job in London and went to stay with Nick for ten days. I never left!'
Nick, who often stayed busy shared that Jessica made him come home more that changed him for good and after dating for around three years, Nick finally got married to his girlfriend, Jessica Moor on September 2012 in Rome.
Unfortunately, the fairy tale couple announced their separation after three years of getting married, i.e. January 2016. After the dissolution, Jessica opened up about her struggles in an interview with The Mirror. In the interview, she revealed her battle with cervical cancer, her separation with husband and her miscarriage.
It was hard for Jessica to go through all that all by herself, but Nick was feeling the same as well. As he believed Jessica turned him into a better person; he just could not stay away from her and let her go through her struggle by herself. However, in late 2016, the couple started dating again and Jessica revealed they were working on their relationship out of the public eye.
"Yes, Nick and I are dating now. We are taking it slowly. We are getting to know each other again. In a way, it feels like entering a new relationship. It is super-exciting. It is butterflies feelings, but with the added security of someone who has always been there for you."
And after months of staying apart, the couple officially announced their reunion, and this time taking things slowly. Nick (54) tried to reconcile with his estranged wife right after finding of her battle with cancer and miscarriage, but Jessica wanted to keep Nick out of everything and deal with it all by herself. But all emotions aside, Nick and Jessica finally got back together and are now happier than ever along with their son Eddie who was born on August 16, 2016.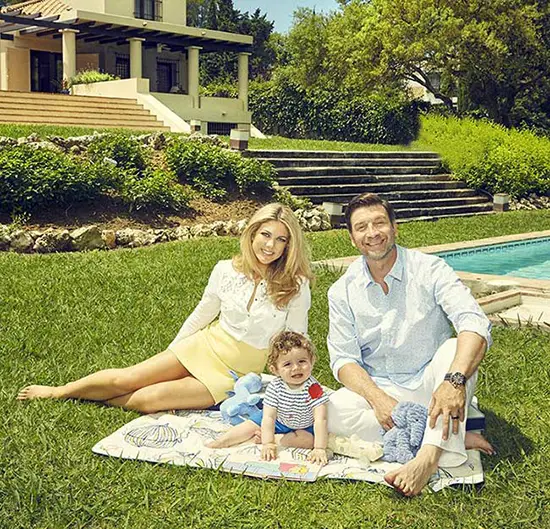 Caption: Family that stays together, plays together. Nick Knowles with his wife Jessica and son Edward.
Photo Credit: hellomagazine.com
Unstable Year for the Couple:
But both Nick and Jessica's life has been somewhat of a rollercoaster the past year. While Jessica was battling cervical cancer and miscarriage, Nick was making headlines as he and soap star Gemma Oaten were photographed wrapping their arms around each other and getting very cozy. In his defense, he asserted that it was just one date, and he was still working things through with his estranged wife, Jessica.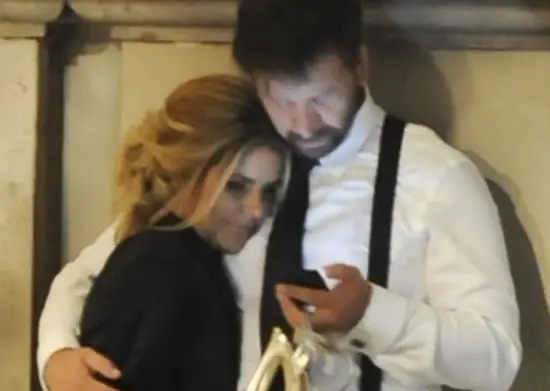 Caption: Caught in action: Nick and Gemma caught cozying up after the award function.
Photo Credit: mirror.co.uk
But now that all the drama has set aside, its confirmed their relationship is stronger than ever, and Jessica recently accompanied Nick to the premiere of Golden Years; a film executive produced and written by Nick.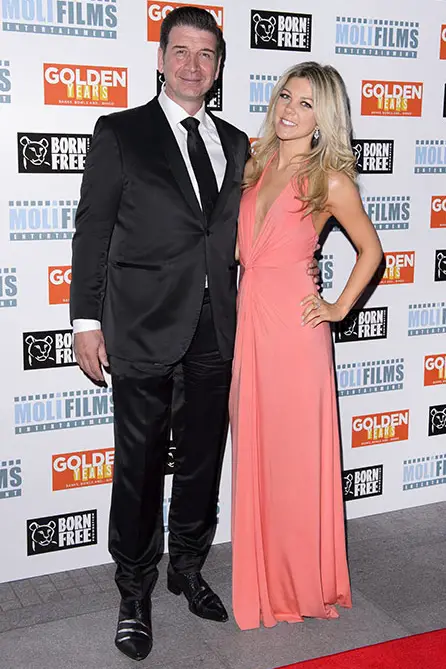 Caption: Divorce? Not so fast. Nick and Jessica at the premiere of Golden Years, months after announcing separation.
Photo Credit: hellomagazine.com
Isn't it such a happy day for Team Nick and Jessica?
More about Nick Knowles:
Nick Knowles is famous as a television presenter and his shows like Who Dares Wins, Break the Safe, and DIY SOS. In his three-decade-long professional journey, he has been able to collect an estimated net worth of $8 million.
He has four children, sons Charlie, Tyrian and Edward and daughter Tuesday. He was previously married to the mother of his three children whose identity is unknown to the media. He got divorced with her as he always used to put work before everything and still does but a lot of that has changed since he met and married Jessica. He also had a brief relationship with TV presenter Suzi Perry.
Currently, he is the host of BBC's DIY SOS: The Big Build and can be recently seen as a presenter of Invictus, a one-off special series, and The Retreat, a 5-part series.