News
Petra Collins, 25 Reportedly Dating Justin Theroux, 46!
The Candian photographer Petra Collins, who currently ages 25, is romantically linked with the 46-year-old Mute star Justin Theroux after they were spotted a couple of times together.
It has not been long since Justin got divorced from the 2-year long marriage with Jennifer Aniston, the actress from the television sitcom Friends. The former couple separated back on 15th February with an arrangement of joint custody of their four dogs.
It seems like Justin is conclusively moving on from the divorce and preparing himself to be the boyfriend of the 25-year-old as he is evidently dating the young artist Petra Collins. According to the Star Magazine, the pairs were enjoying "cozy" dinner dates and exchanging flirty messages.
Moreover, one of the insiders hinted on the blossoming relationship of the two and quoted that Justin seems to be obsessed with his new girlfriend.
They've actually been pretty brazen, Justin and Petra have been carrying on for some time. He insists that they're just 'friends,' but he seems obsessed with her, and Jen isn't buying it.
The magazine even claimed that Justin and Petra met through the trendy New York art scene and 'hit it off right away. Saying that Petra is Justin's type, the source added,
"Petra is totally Justin's type. She's hip, cutting-edge and has a cool downtown vibe. She's everything Jen isn't,"
Though Petra and Justin look to be maintaining low-keyness in their relationship, Justin tagged his speculated girlfriend on one of his posts on his Instagram just before days of splitting with his former wife.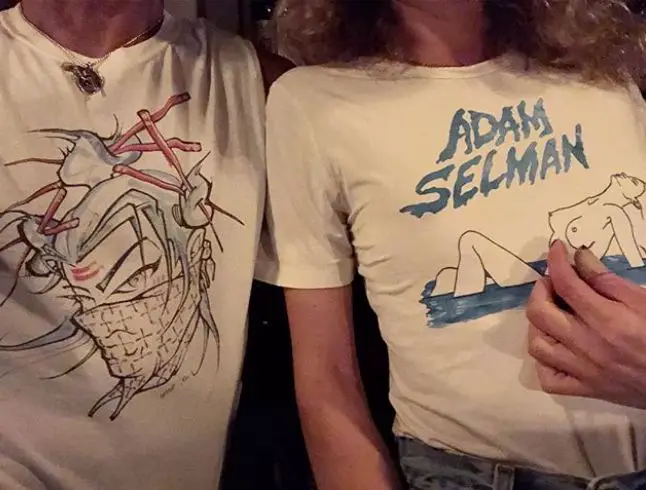 Justin Theroux Instagrams a picture tagging Petra Collins (Justin Theroux's Instagram)
Furthermore, It has come to the limelight that Petra had photographed Justin last year for L'uomo Vogue in 2017. But it's still unclear when their affair started.
Anyway, the affair rumor looks to upset Jennifer, whose family now admits that they preferred the actress with her ex, and more interestingly, it seems to be not thrilling to the beautiful Selena Gomez as well.
Selena and Petra are allegedly best friends from collaborating multiple times and Petra directing Selena 'Fetish' music video, but Selena is also very close to Jennifer, as she once took "maternal advice" from the actress.
So, it appears like Selena is supporting her pal Jennifer by unfollowing Petra on her Instagram account. Yes, you got it right Selena just unfriended Petra, fueling up the rumor of their ending friendship.
Stay with us for the emerging updates on the developing story!