News
Legendary Scientist Stephen Hawking Dies At 76
The British theoretical physicist and professor, Stephen Hawking, has died peacefully at the age of 76 at his home in Cambridge in the early hours of Wednesday morning.
The news of the death of legendary Scientist, Stephen Hawking, was confirmed by the family spokesman to BBC. During the press association, Stephen's kids Lucy, Robert, and Tim expressed condolence for their father. They jointly affirmed:
"We are deeply saddened that our beloved father passed away today.

"He was a great scientist and an extraordinary man whose work and legacy will live on for many years."
Stephen Hawking was not only the renowned scientist of past century but also symbolized the powers of the human spirit to overcome a physical disability.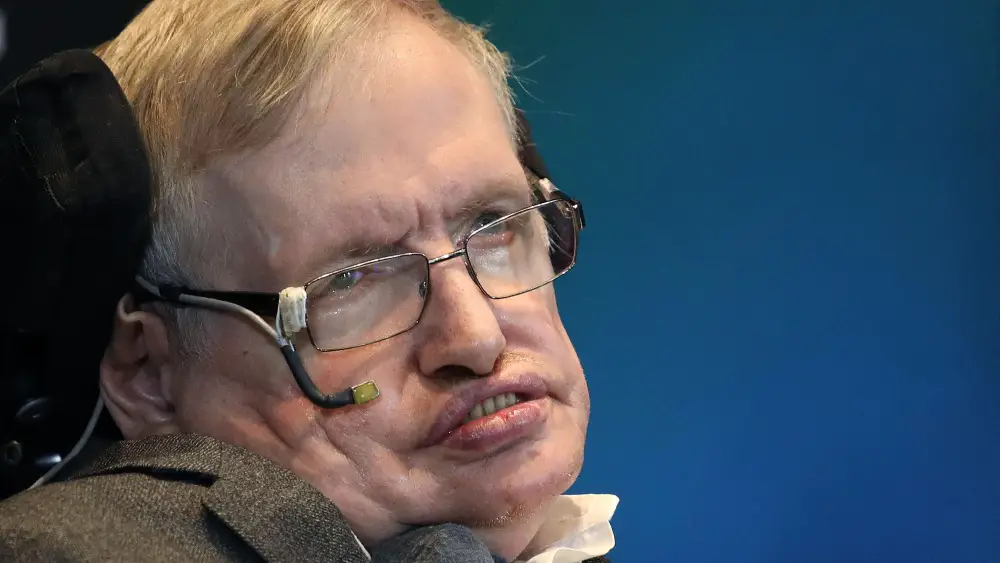 Stephen Hawking (Photo: variety.com)
Stephen, when he was alive, suffered from a debilitating neurological disease from his early age that made his body paralyzed and was even unable to speak. Fortunately, modern technology helped Hawking communicate through a computer using tiny movements of his hand, eye or head to select letters and word.
This motor neuron disease kills most of the people within two years, but Hawking proved himself as a remarkable survivor. Stephens first wife Jane Wilde, whom he married in 1965 and by whom he had two sons and a daughter, helped Stephen overcome the debilitating neurological disease.
Despite passing through such hindrance, his early works on black holes changed how scientists think about the nature of the universe.
Apart from being a legendary scientist, he is also a best-selling author. Throughout his lifespan, he wrote several books, including Black Holes and Baby Universes (1993) and The Universe in a Nutshell (2001). Among them, Brief History of Time is one of widely applauded work in literature.
Moreover, a biopic was made in honor of his legendary works back in 2014, which was named The Theory of Everything. The leading actor of the movie Eddie Redmayne, who played the role of Hawking, even won an Oscar for his acting.
Besides that, Stephen emerged himself as an immensely popular lecturer who could fill any auditorium with fans eager to hear his elegant voice-synthesized. He encouraged thousands of young people with enthusiasm for research.
Stephen Hawking is no more with us, but although he died, he'll always remain as an iconic personality for every people on earth. His high dedication and laborious character, despite being disabled, will ever serve as an incentive for everyone.